Executive Director Search
The National Down Syndrome Congress Board of Directors is embarking on a search for a talented and qualified leader to serve as the organization's next Executive Director. The Executive Director will report to the Board of Directors and will be responsible for providing strategic vision/leadership and executing/advancing objectives and programs based on this vision.
A complete position description is available to view or download below.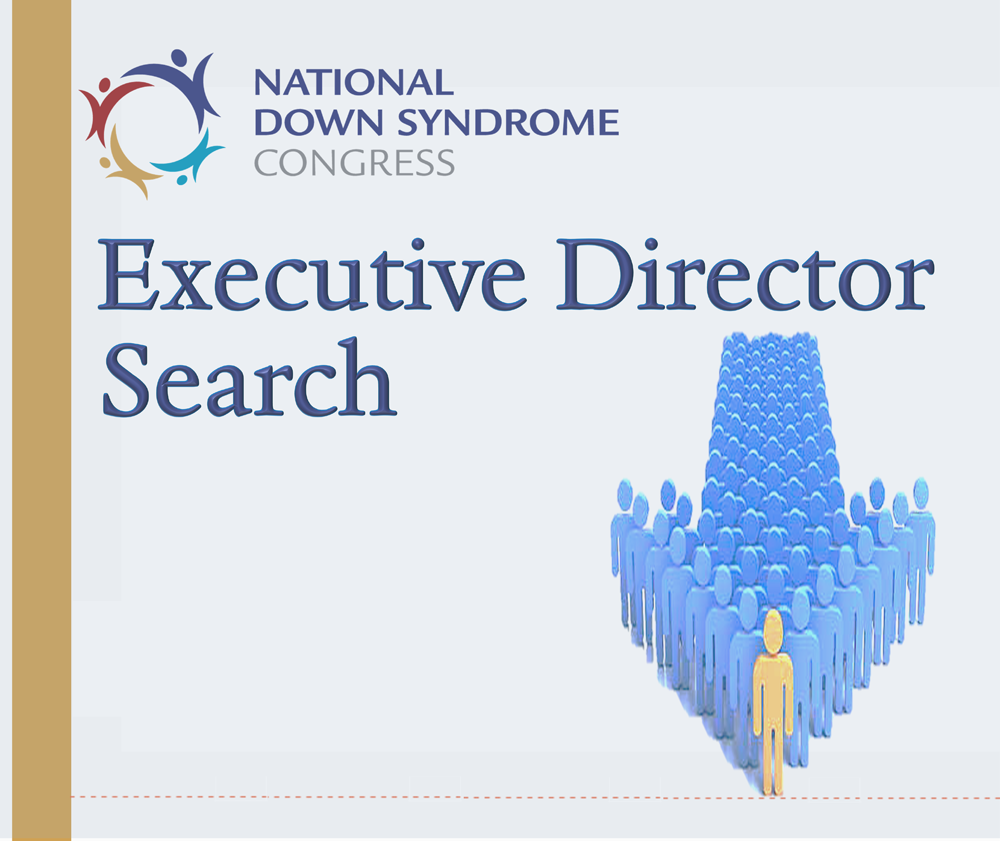 The next Executive Director of NDSC will be a strong, visionary leader who has non-profit experience and a record of strengthening organizations, delivering breakthrough results, and setting the direction for sustainable growth and impact in the future. Candidates with varied backgrounds will be considered, although ideal candidates will have demonstrated experience and success in the following areas:
Ten to fifteen years of increasing professional experience in a leadership role with demonstrated success and achievement. Preferred candidates will have experience managing an equal or larger organization or possess a professional background in successfully leading large teams.
Management experience in the not-for-profit sector with a particular interest in those coming from human services, the disability community, or the Down syndrome community is preferred but not required for the right candidate.
Experience, understanding of, and connection to the disability community.
The National Down Syndrome Congress has retained Spencer Stuart to assist in this recruitment. To nominate an individual, express personal interest in the position, or communicate comments, questions, or suggestions to the search committee, please feel free to use the confidential search mailbox ndsced@spencerstuart.com.