Staff & Consultants
Christine Milano
Development Director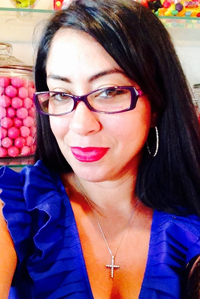 Christine is an innovative and passionate event & fundraising professional with 17 years' experience leading many complex projects and producing high-ROI events of all scales for a variety of audiences. Demonstrated success in increasing brand awareness and engagement. Entrepreneurial mindset with a proven ability to effectively manage teams, timelines, and budgets.  Touting an expansive client list, Christine has worked with an array of companies and non-profit organizations producing, managing and executing product launches, non-profit galas, corporate events, and high-end social events.  From national media outlets such as Vogue, Oprah Magazine and Cosmopolitan to some of the world's most well known retail outlets like McDonalds, Citibank, Johnson & Johnson, Hyatt Hotels, Evian, Bloomingdales, St. Ives, and Pepperidge Farm, Christine's versatility and experience in dealing with all types of clients goes without saying.
Upon meeting Ms. Milano, her natural ability to put anyone at ease and instill confidence that any project under her charge, no matter how big or small, will be a success is self-evident.  Her innate creativity, acute attention to detail, ability to take charge and "can do" attitude equate to higher caliber projects to meet any client's needs from conception to completion.  Christine's ability to multi-task and troubleshoot make her the epitome of grace under pressure.  A visionary, team player and hard worker, Christine loves what she does and is anxious to continue growing and making her mark in philanthropy.
In Christine's words, "I owe my success to my ability to connect with others and tap into their motivations. In addition to staying on top of market trends, I prioritize building lasting relationships with my donors. I empower my team members to lead with their strengths and to work from a place that comes from their hearts".
When not working, she enjoys traveling, designing, and spending time with her husband and super sassy and adventurous 7-year-old son, Mikey. One of her favorite sayings is, "in a world where you can be anything, be kind". Compassion is everything!