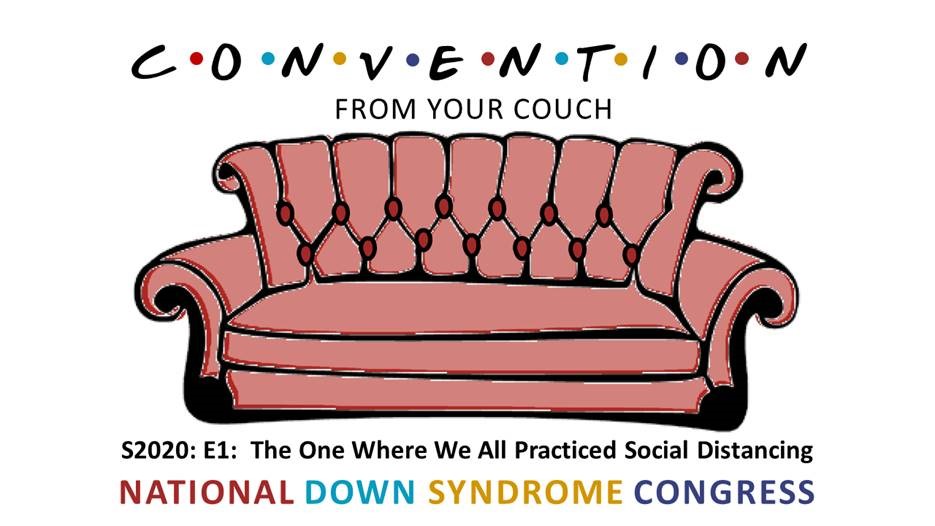 We are coming to the end of our multi-week, Convention From Your Couch!  We hope you've been enjoying all of our programming so far.  Look what's in store on Saturday 6/27 (registered CFYC attendees will receive links to attend each segment):
1 to 3 PM Eastern – Advocacy Training Boot Camp. This session features information from effective self-advocates, parent advocates, and the expert NDSC Policy & Advocacy Team. From the comfort of your own home, learn what advocacy is, the basics of the legislative process, how to engage and build relationships with elected officials, and how to utilize social media in your advocacy efforts. You will also receive other important resources and tips. Help the Policy Team know their audience and complete this pre-event survey.
4 PM Eastern – NDSC Convention Awards Ceremony.  Help us celebrate and honor this year's award winners!
6 PM Eastern – General Membership Meeting.  The NDSC will conduct its annual membership meeting with reports from our Executive Director, Treasurer and Foundation, as well as the nominating committee.
7 PM Eastern – The Plenary session, featuring NDSC's board president and Zack Gottsagen with producers of "The Peanut Butter Falcon" interviewed by our friend, Rob Snow.
9 PM Eastern – Zoom 321 Dance Party!  Participate in our peer-to-peer fundraising challenge – it's easy to get in on the FUNdraising.  The top FUNdraiser will be announced "live"!
Take a scroll through our Virtual Exhibit Hall to learn about our Convention From Your Couch sponsors and exhibitors!
If this was your first NDSC Convention, we hope you've enjoyed a glimpse of the magic that our one-of-a-kind event holds. While we have missed seeing everyone in person this year, we hope that you are making plans to join us in Phoenix – July 8-11, 2021!
Workshop Sessions
Download the workshop schedule now!
Each week we've offered registered attendees 3-4 new sessions in a webinar format, with recordings available to access on a private viewing channel through July 12.  All times shown are Eastern.
Research & Medical Care Roundtable
Presented by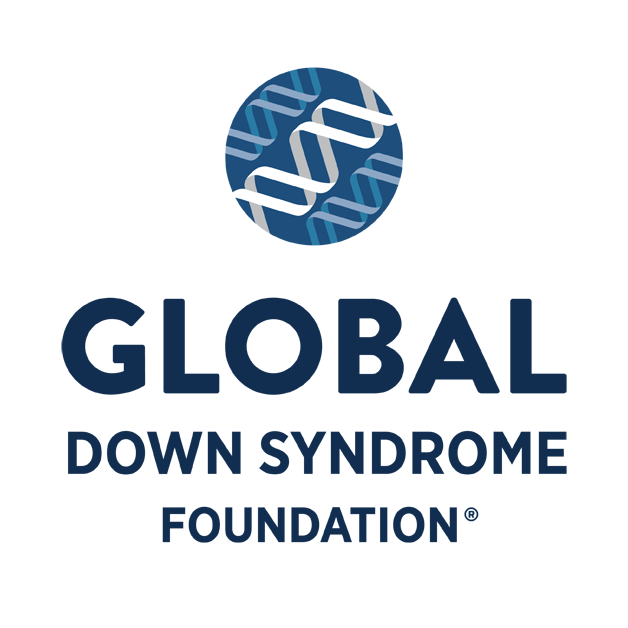 For all registered attendees, this session will offer two impressive panel discussions featuring renowned researchers, medical professionals, and DS experts:
COVID-19 and Down syndrome
Promising Research and Interventions for people with DS
Attendees will have an opportunity to hear the latest information from an impressive lineup of panelists and self-advocates.  Read more here.
Help Global get to know their audience by completing this brief survey!
Youth & Adults Programming
Y&A sessions will begin in June and last all month long.  From a kick-off session to workshops & spotlights, the talent show, and a dance party, our self-advocates will have their own virtual experience.  We will also produce and mail out the Memory Book our attendees have come to love.  You can view the schedule here.
Y&A attendees must be 15 or older by June 1 in order to participate. Y&A registration closed on June 1.
Brothers & Sisters Programming
Rising 4th-12th grade siblings can participate in our Brothers & Sisters programming, led by siblings. B&S sessions will begin in mid-June.  Zoom links have been sent to email provided during registration.

B&S registration closed on June 1.
Questions about Convention From Your Couch – contact us at cfyc@ndsccenter.org