Heather Sachs, NDSC Policy & Advocacy Director
Thirteen years ago, my husband and I were given the news that so many of you have also heard – your baby has Down syndrome. Ours was a delivery room diagnosis (and unfortunately not delivered in a sensitive way), and we were left in complete shock and confusion. We were expecting a healthy baby girl and didn't even really know what Down syndrome was, and our lives were suddenly placed on a completely unanticipated and unclear path.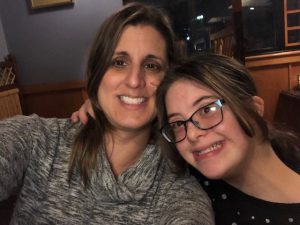 With the support of national organizations like NDSC and our local Down syndrome group, we began to adjust to our new reality. We plunged into the world of heart surgery, early intervention, private therapies and we started learning about the potential personal and systemic challenges that our daughter could face.
Read More

›