Marissa Erickson
Ready. Set. Action. Marissa Erickson, 31 of Alameda, California, loves the freedom of making her own schedule, earning competitive wages, and traveling to different film and set locations.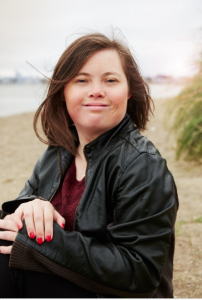 Marissa has worked on projects for Apple TV +, Disney +, and several large-scale film productions where she thrives working in craft food services, locking down sets, managing extras, assisting the prop department, equipment set up, and delivering requested items to cast and crew. 
Marissa received a certificate from the Wayfinders' program at Fresno State and currently attends the Futures Explored Film and Media Studios.  As a freelance production assistant, she has the flexibility to pursue training in the film industry and work at the job she loves. Marissa says, "Being on set is so exciting and my co-workers become family. I love the job perks like travel and food per diems." Marissa attended the 2022 Emmy Awards with her favorite co-worker, Hannah. Hannah says, "Working with Marissa for Apple TV+ was life changing. She is a dedicated and hard worker who brings so much life and positivity to the set."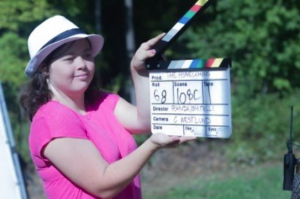 Marissa's long-term dream is to work for Disney Studios on a Marvel feature film. Thank you for sharing your employment story, and best wishes on pursuing your Disney dream!