NDSC E-News ~ April 2021

Mission Moment 
with Executive Director David Tolleson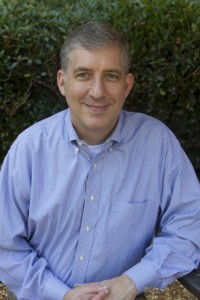 Now more than ever, it's important that individuals with Down syndrome, their family members, and the educators and medical professionals who work with them have access to the best, most up-to-date information on a wide variety of issues impacting life with Down syndrome. Whether it's early intervention, virtual and in-person classroom strategies, post-secondary education, transition to adulthood, independent living, employment, mental health issues, or something else, NDSC's Annual Convention remains the biggest, best, and most important source of accurate, up-to-date information in our community. This year's conference is no different. Because it's virtual, you'll be able to attend "live" or watch later at a time that works for you. And, unlike an in-person event, you don't have to pick between workshops – you can watch them all. If you have a young adult, you'll both want to attend our College Fair, co-sponsored by Think College. As with all exhibitors, you'll be able to have your questions asked and answered through real-time video chats. You can also enjoy social interactions to whet your appetite for next year's in-person Convention in New Orleans.
Sign up for our 49th Annual Convention today! If you miss it, you'll miss a lot!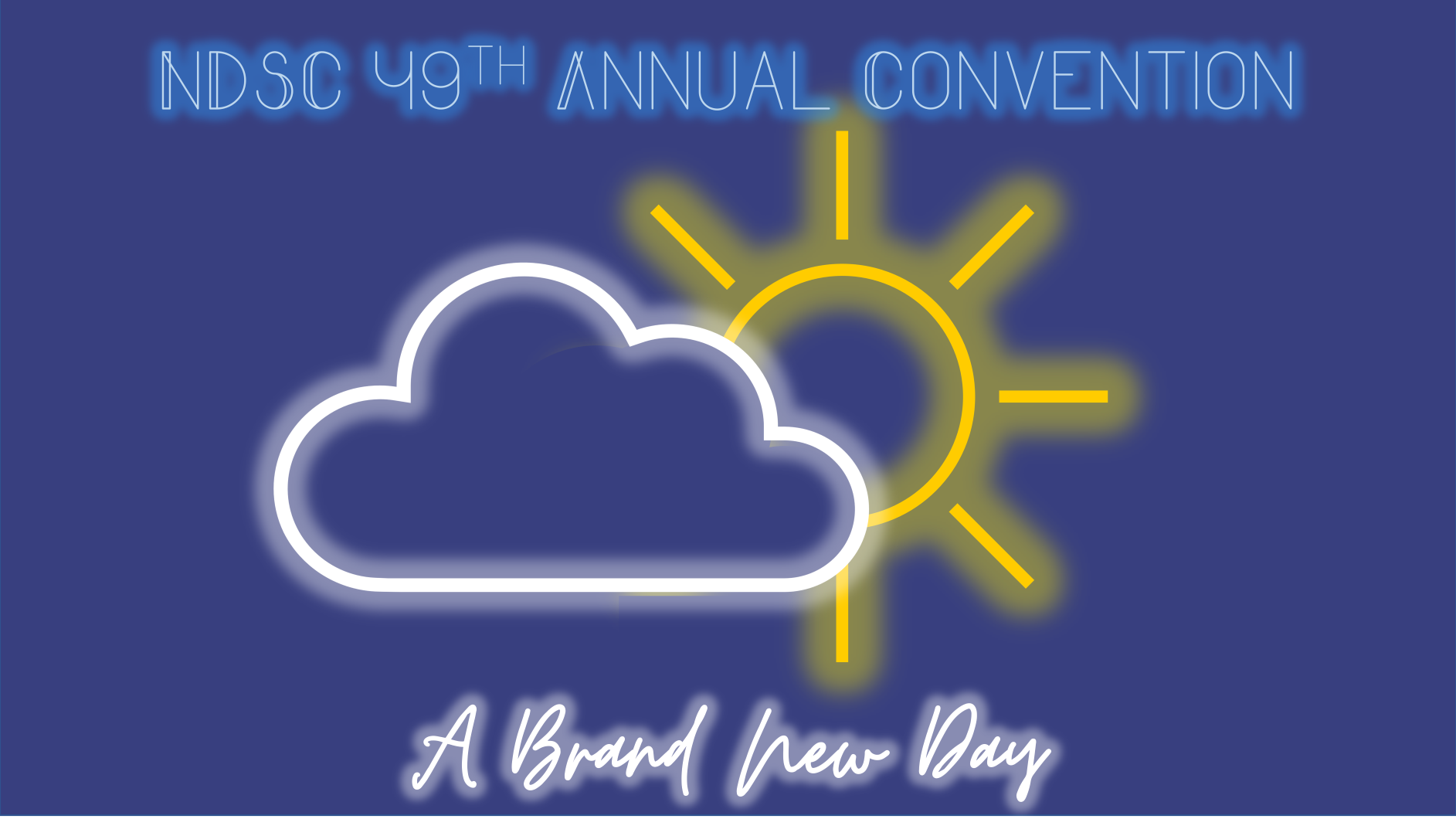 Registration is Open!
For decades, the NDSC Convention has been the largest gathering in the world of people with Down syndrome, their families, and the professionals that serve the community. This legacy continues at the NDSC 49th Annual Convention. The 2021 convention will feature the new CVENT event software that will put the entire convention in the palm of your hand or on your laptop – all on one platform. There is no need to download multiple apps or search emails for the link to attend the next workshop. This new platform will provide even more attendees access all in one place!
The CVENT Attendee Hub allows registered attendees access to workshops, the NDSC Advocacy Training Boot Camp, the GLOBAL Research & Medical Care Roundtable, Virtual Visits, College Fair, the Virtual Exhibit Hall, Virtual Happy Hour, Plenary, the NDSC General Membership Meeting, and the 321 Zoom Dance!™ Party all with a single registration!  There are no additional registration forms or RSVPs required. See all that is included in your registration by visiting our website.
NDSC Convention attendees will choose from one of three conferences when registering.  
General Conference – $99 per person
Designed for parents, adult siblings, grandparents, caregivers, and medical and educational professionals. General Conference attendees have access to five workshop cycles. Each cycle offers a selection of 75-minute workshops that registrants attend based on their interests.
Siblings Conference – $29 per person
The Siblings Conference is a place for siblings of individuals with Down syndrome to learn, be inspired, and grow. It is designed for siblings who will be entering the 4th through 12th grades in the upcoming school year. Participants are broken into three groups (elementary, middle school, and high school) for interactive activities and discussions led by experienced Sibling Conference alumni.
Youth & Adults Conference – $49 per person
The Youth & Adults (Y&A) Conference is the heart and soul of the NDSC Annual Convention. With the support of the NDSC Youth & Adults Conference Team, this conference is planned and presented by self-advocates for self-advocates. It is designed to be a fun, educational, empowering, and inspiring experience for self-advocates (individuals with Down syndrome) ages 15 and older. You may find a complete list of Y&A Workshops and Spotlight sessions on our website.
Deep Dive Sessions – $29 per session
Registered attendees can add Deep Dive Sessions to their registration for an additional $29 per session.  Attending Deep Dive sessions gives you the chance to spend three hours intensively focused on one specific topic. These sessions, presented by nationally known speakers, are structured to include research-based content, share best practices,  provide proven "how-to" strategies, and will include time for Q&A.  It is important to note that Deep Dive sessions are LIVE and WILL NOT be recorded. For a complete list of Deep Dive sessions, visit our website.
Because each attendee's itinerary is different, each attendee must have their own email address. The CVENT system will only allow an email address to be used for one registered attendee. While one person can complete the registration for multiple people, each attendee must have their own email address to access the specific content they are registered for.
Calling all Sponsors, Exhibitors, and College Programs
Reserve Your Virtual Exhibitor Booth!
Our new 2021 event platform provides the perfect place to showcase your company, organization, college, or university.  This unique event platform allows for increased traffic to your exhibitor booth, more exposure, and greater opportunity to interact with our members. It provides exhibitors much more creative flexibility to personalize your virtual booth to display your brand while reaching more NDSC Convention attendees! For more sponsor and exhibitor information, visit our website.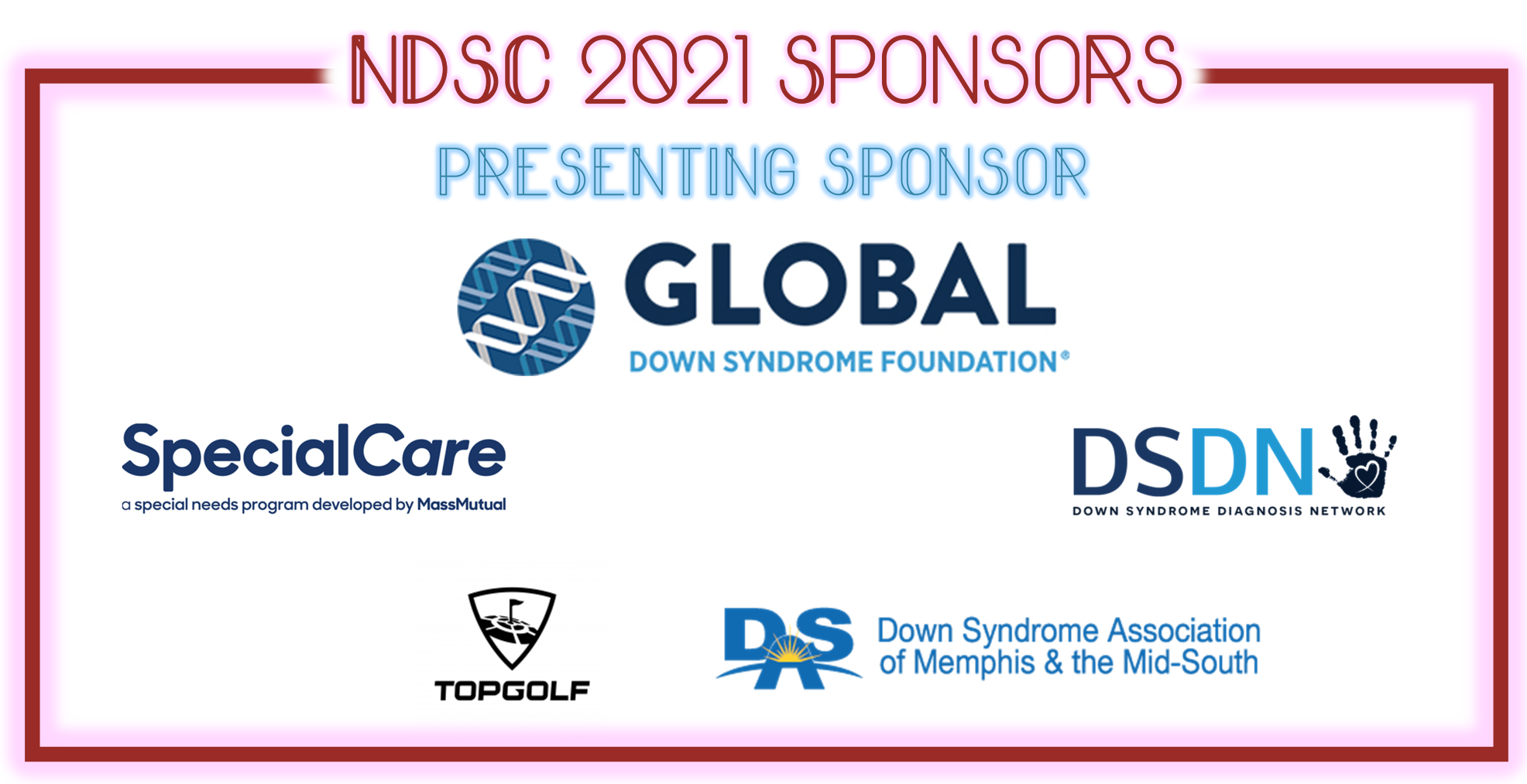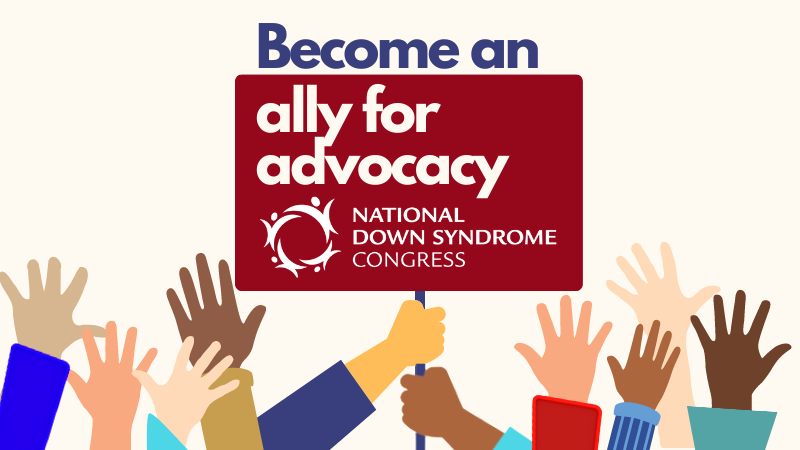 When you become an ally for advocacy, you support the work of NDSC's Policy & Advocacy Team, making a real difference in the lives of people with Down syndrome and their families. For only $13.21per month, you can become an ally for advocacy, and you will be supporting thousands of families across the nation through the NDSC Policy work!
Support for people with disabilities for less than you will pay for:
A standard subscription to Netflix ($13.99)
A weekly latte from Starbucks (approx. $20 per month)
A family premium subscription to Spotify ($14.99)
An Amazon Prime membership ($14.14 after tax and fees)
A monthly subscription to HBO Max ($14.99)
A monthly subscription to BarkBox ($23.00)
a Glam Bag subscription to Ipsy ($25.00)
Becoming an ally for advocacy is quick and easy, and you will be supporting NDSC's efforts to promote the interests of people with Down syndrome and their families through advocacy, public awareness, and information.
Sign up online –  http://bit.ly/allyforadvocacy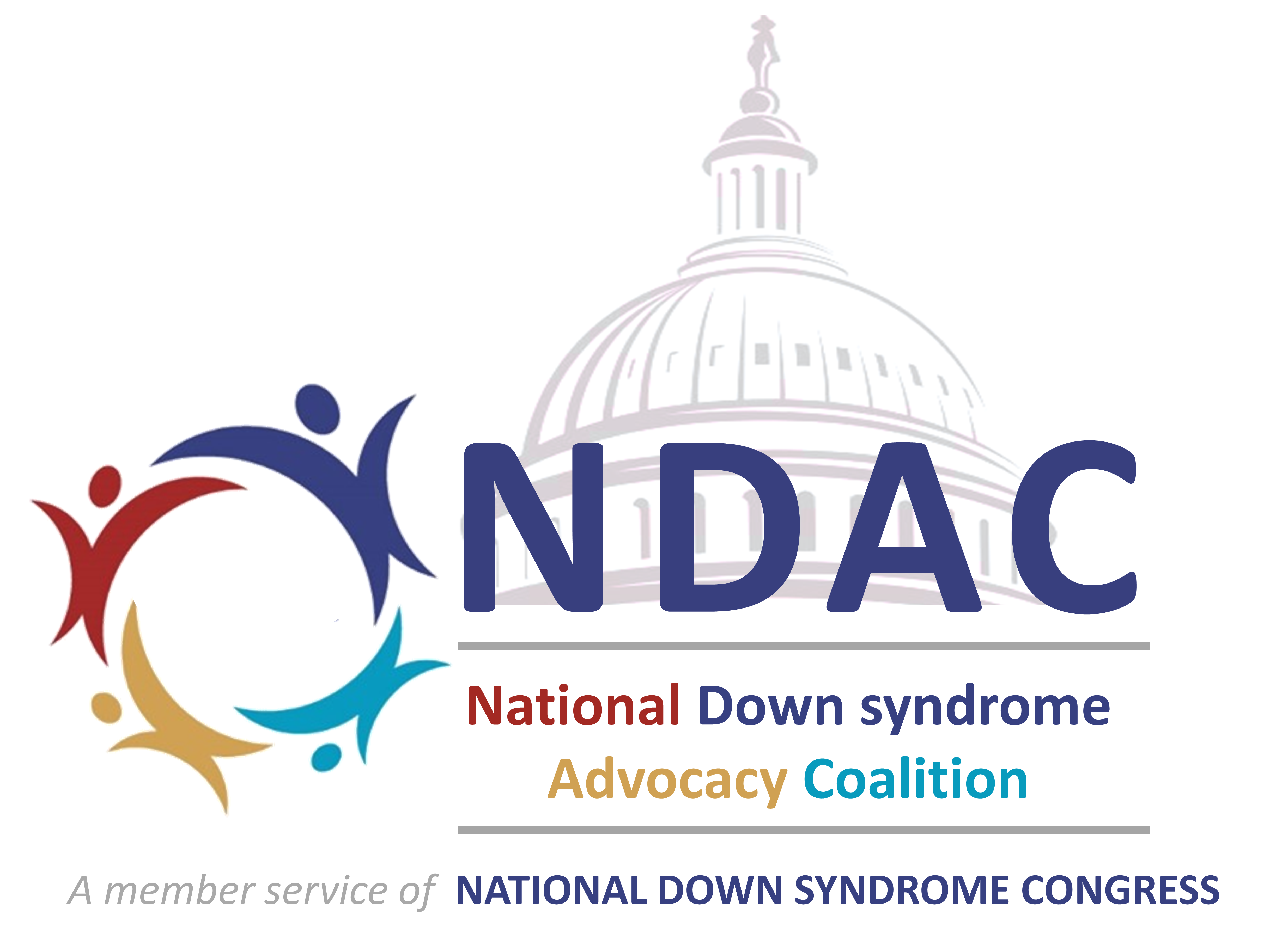 The National Down Syndrome Advocacy Coalition (NDAC) is a member service of NDSC. NDAC is a grassroots advocacy service designed to educate individuals with Down syndrome, their family members, and other allies about policy issues and give them the advocacy tools and techniques they need to engage with their legislators to advocate for change effectively.
We invite all NDAC members to join us for the next NDAC meeting on May 6 at 1:00 PM EST, where we will hear from the McWhorter family as they share their recent experience in getting Annalynn's Law (AR HB 1746) passed in their home state of Arkansas.
On the call, we will hear from Annalynn, Jennifer, and Mark McWhorter, who will share how the idea of Annalylnn's Law (AR HB 1746), "to amend the cosmetology act and exempt certain individuals and establishments from the licensure by the cosmetology technical advisory committee," came to be and the process they went through to get the law passed.  This law will allow Annalynn, and many others, to pursue the dream of working in a hair salon or maybe even owning a salon one day!
If you have not joined the National Down Syndrome Advocacy Coalition, there is still time to register before our NDAC Quarterly Update call next week.  Membership is free, but registration is necessary to access the call and join our policy advocates!
Join NDAC Today!  https://www.ndsccenter.org/political-advocacy/national-down-syndrome-advocacy-coalition/
NDSC Leaders in Action!
NDSC Executive Board and NDAC member Mitch Rothholz has been a force organizing and working community vaccine clinics with Skippack Pharmacy in Pennsylvania.  Mitch and his wife Julie, an NDAC member and an Arc of Pennsylvania and Arc Alliance Board member, have been volunteering since early February at local COVID-19 vaccine clinics to administer tens of thousands of vaccines in their community.
Both pharmacists, Mitch and Julie, recognize the importance of vaccinations and are proud to be on the frontline administering them, but they felt they could do more. As parents of a child with Down syndrome, they also recognize that mass vaccination clinics can be overwhelming for some individuals with intellectual and developmental disabilities. Clinics sometimes have significant wait times in large, unfamiliar facilities, often with music and significant crowd noise. Mitch and Julie saw an opportunity to create a clinic that would serve the needs of those who might prefer a smaller event with fewer people and a quieter environment.  With a picture in his mind of what such an event would look like, Mitch approached Skippack Pharmacy owner Mayank Amin with his and Julie's idea to host an event to serve those with intellectual and developmental disabilities.
Amin, who can often be seen in a Superman costume, was immediately on board. He contacted some people connected with Variety Club, a nonprofit organization whose mission is to enrich the lives of children and young adults with intellectual disabilities through social, educational, and vocational programs that nurture independence and self-confidence, and prepare them for life, who immediately and enthusiastically came in as a partner, offering their facility as a vaccination site.
A plan was laid out, keeping the potential needs of the individuals the event intended to serve in mind, and on Thursday, April 29, a small group of volunteers from the pharmacy and Variety Club went to work. The event offered a much quieter experience providing sensory items and even a quiet room for patients who needed a comfort item or a more private space for their post-vaccination observation period. Parents expressed their appreciation for the no-wait, individualized experience for their loved ones.
The group is planning another event on May 20 to administer second doses of the vaccine. The Variety Club has also indicated that they would make their facility available for future events if the emergency use authorization for COVID-19 vaccination expands to younger patients.
Mitch and Julie Rothholz both feel compelled to help in the efforts to vaccinate their community. When asked about their efforts to host a clinic for those with disabilities to receive the vaccine, Julie stated, "Throughout the time vaccines for COVID-19 have been available, accessibility has been a challenge for many. We wanted to provide a patient-centered event that made the experience easier for the recipients and their families."

Mitch Rothholz, Julie Gerhart-Rothholz, pictured with  Kristin Podwojski, Variety Club Philadelphia Director of Operations, and Dominique Bernardo, Variety Club Philadelphia CEO.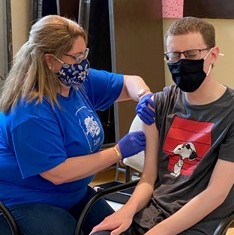 Pediatric Nurse Practitioner, Michelle Kelly vaccinating at the Skippack Pharmacy Variety Club event.
SAVE THE DATE 2021 NDSC Soiree of Stars Gala  – Thursday, October 21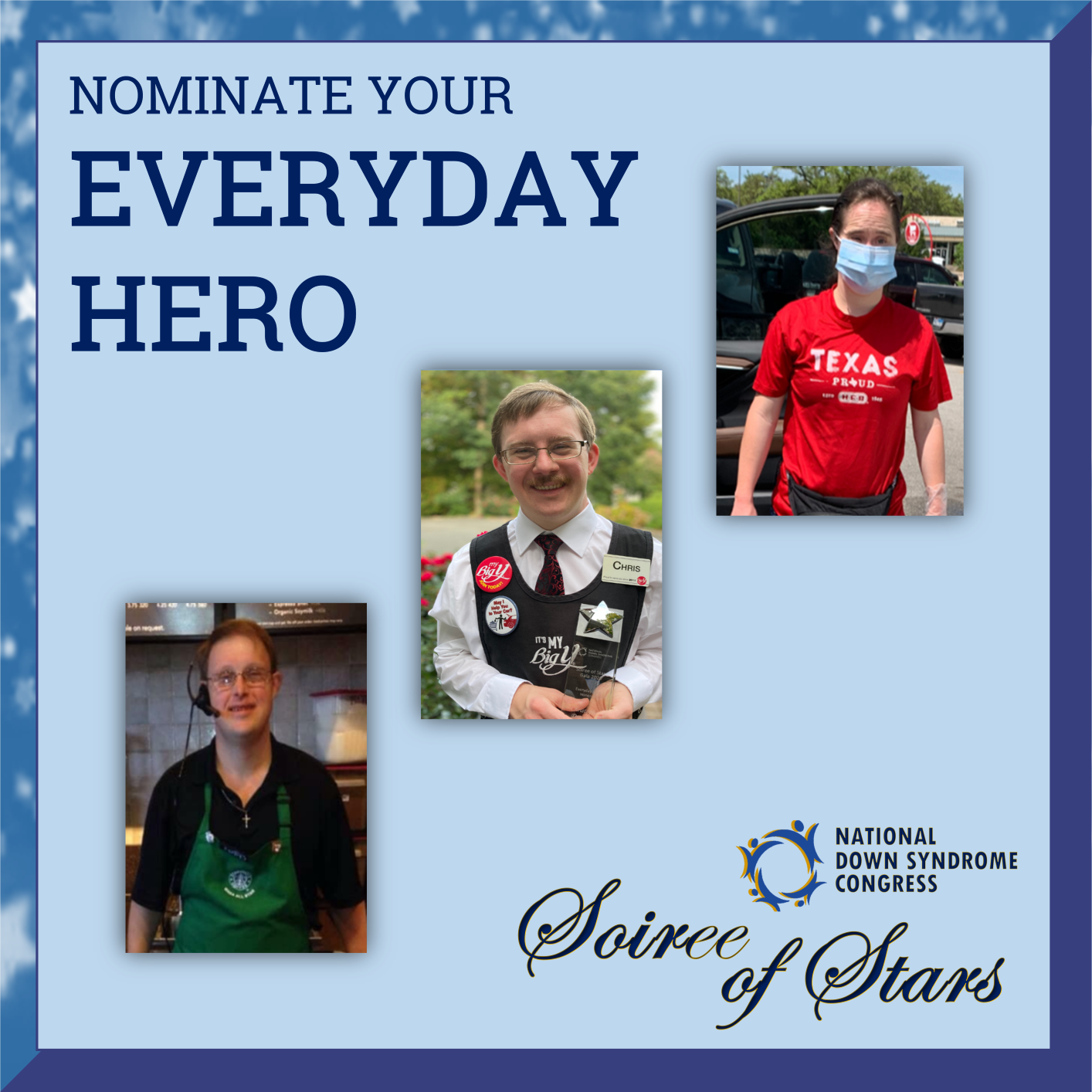 We invite you to join us on October 21, 2021, for the NDSC 2nd Annual Soiree of Stars Gala, where we will once again shine a light on individuals, organizations, and corporations making a difference in the lives of individuals with Down syndrome.
We are seeking self-advocates who have pursued a post-secondary education or a vocational trade to honor at the 2nd Annual NDSC Soiree of Stars Gala.  Self-advocate Everyday Heroes are individuals with Down syndrome who speak up, make their own decisions, and seek others' help to support them in their journey. Through self-determination, they create positive impacts in their lives and their community. Nominations for 2021 Everyday Heroes are due by May 5.
Submit Everyday Heroes Nominations at  https://docs.google.com/forms/d/e/1FAIpQLScNeWkJNMXjxM6Lyu3iK2h2tSUBpzCQfPBt7E-l4Eaa1jeXWg/viewform
We are proud to announce the 2021 Nonprofit Honoree, Jack's Baskets.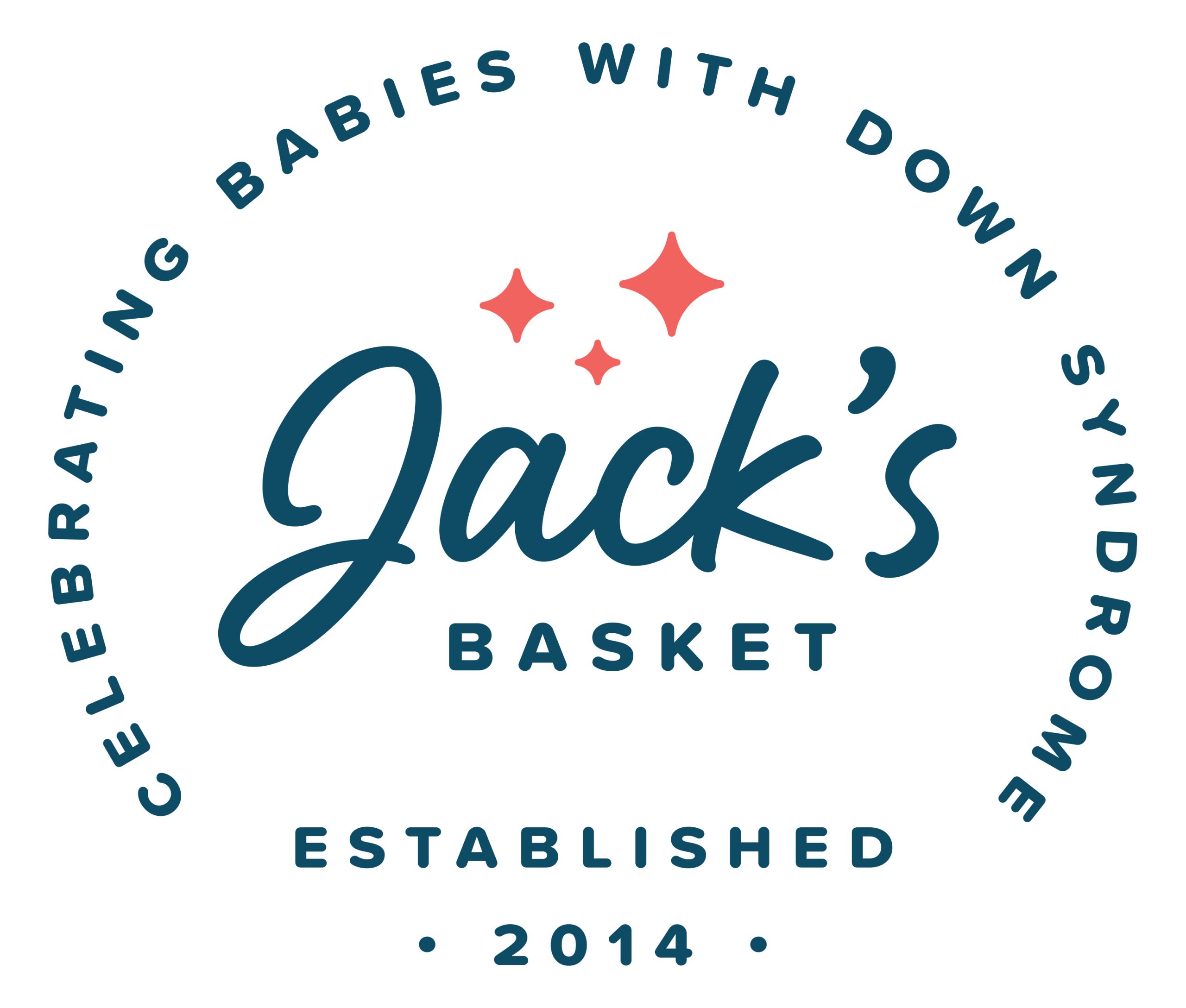 Jack's Baskets is an organization that is part of National Down Syndrome Congress's local and national support programs. It is a nonprofit organization with a mission to celebrate babies with Down syndrome. Since March 2014, Jack's Basket has celebrated over 3,750 babies across all 50 states and 29 countries. They strive to ensure that every new and expectant parent is provided resources and avenues of support within the community and aim to educate medical providers on how to discuss the diagnosis in an unbiased way; in hopes that having a baby with Down syndrome is celebrated like any other.
For more information about the gala, visit https://www.ndsccenter.org/support-get-involved/soiree-of-stars-gala/