NDSC E-News ~ January 2023
Mission Moment
with NDSC Executive Director Jordan Kough
7th Annual NDSC All Kinds of Heroes Golf Classic
We are getting geared up for the 2023 NDSC All Kinds of Heroes Golf Classic to be held on Monday, April 24, 2023, at Bear's Best Atlanta in Suwanee, GA.  Amy Bockerstette, the first person with Down syndrome to receive an athletic scholarship to attend college and compete in a national collegiate championship, will serve as the event Grand Marshal.
Player registration opens Wednesday, February 1.  Sponsor Registration is open NOW!
---
Get Involved at the NDSC 51st Annual Convention

---
Welcome New Employees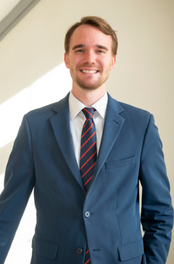 Chapman Bryant is the new Policy and Advocacy Associate.  Before joining NDSC, Chapman was a Legislative Correspondent in the Office of Senator Roger F. Wicker where he oversaw several policy areas impacting people with disabilities working with the U.S. Senate Committee on Health, Education, Labor, and Pensions (HELP).  Chapman's passion for disability rights stems from his sister who was diagnosed with Down syndrome at birth in November 2010.  Prior to his work in the U.S. Senate, Chapman interned in the U.S. House of Representatives as well as an internship with the Miss America Organization during the Summer of 2016.  He holds a Bachelor of Arts (B.A.) in Political Science and a minor in English from Mississippi State University.
---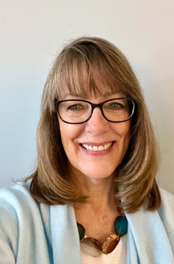 Chris Newlon is the NDSC Resource Support Associate. She has been involved in the Down syndrome community for over 19 years, since the birth of her youngest, Rebecca. Chris is a retired adolescent psychiatric Occupational Therapist and former La Leche League International Leader. Chris served on the Board of Directors of GiGi's Playhouse McHenry County and acted as a consultant for GiGi's Playhouse, Inc. Most recently, she served as the Family and Outreach Coordinator for the National Association for Down syndrome. Chris presented on a variety of topics at numerous conferences including NDSC, DSAIA, Ohio Institute for OT/PT School-Based Therapists and multiple school and medical facilities. She is an independent expert providing support and evidence-based information related to education, medical and community resources. Chris is a member of the National Down Syndrome Advocacy Coalition and was instrumental in the initial rollout of the ABLE Accounts for Illinois. Chris and her husband live in Illinois with two of their five children. While following her passion to assist those in the Down syndrome community, Chris strives for balance by enjoying two new grandbabies, sewing, reading and assisting with equine care at the therapeutic riding center where her daughter attends.
---
Employment Feature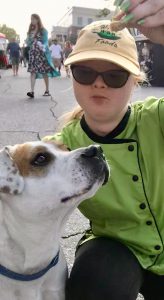 The first employment feature of 2023 is entrepreneur, Allison Fogarty. Allison Fogarty, of Clermont, Florida is a CEO and Dog Treat Chef. A few years ago, Allison started her own business, Doggy Delights by Allison. Allison loves having her own business because of the flexibility, and she "loves being her own boss!" Allison shares her story at conferences, on social media, and was even featured on the Rachael Ray Show!
Check out her employment story and her infectious enthusiasm in this video
---
NDAC Feature
Just over seven years ago, Kimberly and Justin Waszkiewicz learned their unborn daughter would be born with Down syndrome. Immediately, they embarked on a journey to advocate, educate, and inspire others. Their daughter Nora is now seven and a brother, Isaac, has joined the family. Kimberly and Justin have combined their creativity and vision for Nora and Isaac's future with a passion to advocate, educate, and inspire by launching Isaac's aNORAble Homes.  Their first project is an Airbnb in their hometown, historic Havre de Grace, Maryland. Nora has been featured in advertisements and can be seen as Young Paloma in the recent short film, For Paloma.
Hear more about why Kimberly and Justin joined NDAC and why they believe policy advocacy is important!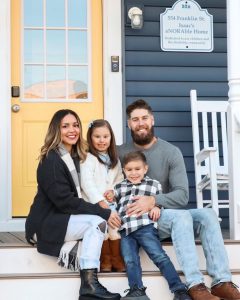 ---
Congress Passes Funding Package
In December, Congress passed a bipartisan government funding package which contains several provisions important to the Down syndrome community including increased funding for special education, an extension of the Money Follows the Person program so people have a choice of where they live and receive services, policies to increase competitive integrated employment, an increase of $15 million for the INCLUDE Down syndrome research initiative, among others. The package also included the ABLE Age Adjustment Act which NDSC was a leader in advocating for its passage.
View the press release for more details
---
Upcoming Events & Webinars
Jan. 16 – Ages & Stages Webinar | Evaluations and Eligibility with April Rehrig
Jan. 28 – The Special Education & Advocacy Conference with Ashley Barlow Co. | Virtual
with the Ashley Barlow Co.
We're excited to announce that we're co-hosting the 3rd Annual FREE virtual Special Education & Advocacy Conference with @ashleybarlowco on January 28, 2023!  This conference will offer tons of IEP advocacy strategies, as well as practical strategies on topics like behavior, literacy, and inclusion for parents and educators. Click title to Register!
Jan. 30 – Ages & Stages Webinar |  Behavior Fundamentals: Learn to Acquire a Behavioral
Spidey-Sense with Dr. Solandy Forte
Feb. 11 – Techniques for Success Conference | In-Person
with the Techniques for Success, DSAMD, DSNMC and FRIENDS
Close to the Baltimore/ Ellicott City Area?  Join us for this training for educators and parents, in Ellicott City. Click title to Register!
Interested in bringing a Educators Conference to your area?  Contact ashley@ndsccongress.org.
Feb. 27 – Ages & Stages Webinar | T2: Using Behavioral Strategies that are at the Palm of your
Mar. 7  –Ages & Stages Webinar | Goodbye Anxiety, Hello Freedom: Simple Shifts for Lasting
Change with Stephanie Dalfonzo
Mar. 27 – Ages & Stages Webinar | T3: Tips to Promoting Independence at an Early Age with Dr.
Apr. 24 – 7th Annual All Kinds of Heroes Golf Classic | In-Person
Apr. 24 – Ages & Stages Webinar | T4: Planning, Preparing, and Promoting Inclusion within the
---
NDSC Website Highlights
Affiliate Fees Eliminated
NDSC is committed to supporting local and national Down Syndrome Affiliates through providing resources and information as needed.
DSAs are welcome to request materials and ask questions on our website as needs arise.
Learn more about the DSA Support Program
Job Opening: Resource Support Staff
Join the NDSC team as a Resource Support Staff member.
Serve as main point of contact for phone calls to NDSC
Answer resource related questions based on personal knowledge or research
Coordinate with the Communications team and other staff to respond to requests and questions
Direct correspondence to the appropriate staff as needed
Respond to NDSC Voicemail and callers when questions cannot be initially answered
---
"My Daughter Expects to Work. Will She Make Only $3.35 an Hour?"
In this opinion article, Dr. Stetler, an NDAC member and parent, investigates some of the issues surrounding employment for individuals with Down syndrome and other intellectual disabilities.
---
NCAA CHANGES POLICY
New opportunities are opening up for student athletes enrolled in college programs for students with intellectual disabilities (ID) according to this Disability Scoop article.
The National Collegiate Athletic Association (NCAA) has changed its rules to allow students with ID in postsecondary programs to compete in Division III athletics if they have the required athletic ability. Previously these students were not allowed to participate since their programs lead to certificates, not college degrees. The student must be enrolled in a Comprehensive Transition and Postsecondary Program that has been approved by the U.S. Department of Education (ED) for financial aid purposes. This rule change will create exciting new opportunities for students to compete in sports.
---
Impact Change: Join NDAC
The National Down Syndrome Advocacy Coalition (NDAC) is NDSC's Grassroots Advocacy program. NDAC allows us to bring together advocates of all abilities from across the country. As constituents, NDAC members are an essential link to federally elected officials. If you would like to make an impact on policy, NDAC is for you.

Learn more and complete an easy online application at

NDAC FAQ & ONLINE APPLICATION.

NDAC has almost 700 members in all 50 states. NDAC goals include at least one self-advocate in every state and one NDAC members in each U.S. Congressional district. Ready to join or learn more? Scan the QR code for the NDAC FAQ and online application or contact Jawanda Mast at jawanda@ndsccenter.org.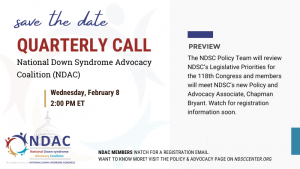 ---
2023 Down Syndrome Advocacy Conference
NDSC is partnering with the National Down Syndrome Society, Down Syndrome Affiliates in Action, LuMind IDSC Foundation, and GiGi's Playhouse, Inc. to present the 2023 Down Syndrome Advocacy Conference, April 17 – 19, Hilton, Crystal City Reagan National Airport. Learn more and register at
2023 DSAC Conference
Our voices are stronger together!
#DSAC2023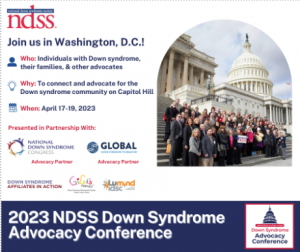 ---
What is myHanatm?
NDSC is always looking for new ways to support our members. We are constantly hearing about the financial strain and physical and emotional exhaustion that comes from being a primary caregiver to a person with a disability or chronic condition. To help our members navigate their caregiving journey, NDSC has partnered with myHana™. myHana™ is an innovative, subscription-based web platform designed by caregivers for caregivers and offers a comprehensive suite of resource, tools, and solutions designed to help families and caregivers navigate their caregiving journey from birth through adulthood and beyond. In addition to providing top-notch educational curricula and an online support forum for caregivers, myHana™ has developed the myHana™ Caregiving Drive, a tool that enables myHana™ users to store, coordinate, and manage all documents and services with the ability to develop Care Teams with who can quickly and easily access and interact with these documents and each other to provide the best possible care. myHana's initial focus is on the Autism, Down syndrome, and broader IDD communities (with plans to expand to other conditions in the future).
myHana has started a focus group of testers who would give feedback on the site and, in exchange, receive a free one-year subscription to the myHana™ platform. NDSC would like to invite our members to join this focus group. The time commitment is minimal and your feedback will improve the myHana caregiving platform for everyone.
Please sign up here to register for the myHana™ Focus Group and get more information about the Focus Group requirements. We encourage you to participate and share your feedback!