Policy & Advocacy Newsline ~ May 2022
Meet Tony Piontek
May's Advocacy Matters features self-advocate and National Down Syndrome Advocacy Coalition (NDAC) member Tony Piontek from New Iberia, Louisiana.  Tony has been advocating for people with Down syndrome and other disabilities for a long time. He has filled roles on the local, state, and national levels including NDSC Board of Directors, NDSC Self Advocate Council (SAC), motivational speaker, and Special Olympics Global Messenger for the state of Louisiana.   
Tony's involvement in policy advocacy spans more than 20 years. He started as a member of the Louisiana Development Disabilities Council and began participating in Disability Day at the Capitol. He has continued to maintain relationships with elected officials sharing his needs and the needs of others in the disability community.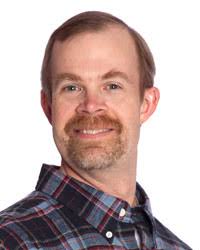 Tony is an annual attendee of the NDSC Convention and is very excited to be part of the 2022 NDSC Advocacy Training Boot Camp. Tony will serve as one of the moderators interviewing Louisiana State Senator Sharon Hewitt (R-LA).  
Tony believes advocacy and using his voice are important. "We always must use our voices to speak for others and to tell leaders what they can do for us. Our voices are important and need to be heard." 
Thank you, Tony, for doing your part and for sharing your experiences and voice to impact change.  
Learn Policy Advocacy at Advocacy Training Boot Camp
We can't wait to see our friends and meet new ones at the 5th NDSC Advocacy Training Boot Camp at the NDSC Convention in New Orleans.  Advocacy Training Boot Camp is scheduled for Sunday, June 26, 8:30 AM – 12:00 Noon. Aimed at beginner advocates, but open to any advocates from all stages of the journey, this year's focus is Local and State Advocacy. We have assembled a great agenda full of self-advocates, parent advocates, professionals, elected state legislators, and a collaboration with The Improvaneers. Boot Camp is free with NDSC Convention and Youth & Adult Conference registration. Separate RSVP is encouraged but not required. Watch for more information on specifics on social media and the NDSC Website.  
The U.S. Office for Civil Rights Makes Decision Supporting Compensatory Education 
The U.S. Department of Education, Office for Civil Rights (OCR) announced that they resolved an investigation and reached a settlement with the Los Angeles Unified School District. The agreement focuses on the development and implementation of the District's plan for compensatory education for students with disabilities impacted by remote learning during the COVID-19 pandemic. Although the agreement only applies to the LA school district, it puts other districts on notice about the rights of students with disabilities to compensatory education. One of the issues raised in the agreement was that the district wrongly informed staff that the district was not responsible for providing compensatory education to students with disabilities who did not receive FAPE during the COVID-19 school closure period because the district was not at fault for the closure. This is an argument parents may hear in their own districts and can point to this agreement as evidence that OCR considers it a violation of federal law. There is an OCR press release on the agreement. 
Equity Action Plan Released by U.S. Department of Education
Department of Education Releases Equity Action Plan as Part of Biden-Harris Administration's Efforts to Advance Racial Equity and Support Underserved Communities. The document announced a series of plans to incorporate equity throughout its operations and mission to meet the needs of every learner 
New Bill to Update SSI Asset Limitations 
A new bipartisan bill, the SSI Savings Penalty Elimination Act (S. 4102), has been introduced in the Senate that would raise the asset limits for Supplemental Security Income (SSI) to $10,000 for individuals and $20,000 for couples. Since 1989, the SSI asset limitation has been $2,000 for individuals and $3,000 for married couples. By raising the SSI asset limits, this new bill will enable SSI beneficiaries to save more money without jeopardizing their benefits. The SSI Savings Penalty Elimination Act will also eliminate the marriage penalty for SSI recipients since the amount for a married couple is double the amount for an individual instead of a reduced amount. This bill would index these limitations to inflation annually so increases in asset limitations would occur more regularly. NDSC strongly supports this bill and will be issuing an Action Alert soon. Make sure you are registered to receive NDSC's Action Alerts and be prepared to contact your legislators and ask them to support this bill. 
Action Alert Information and Registration
Money Follows the Person Program Expanded 
The Centers for Medicare and Medicaid Services (CMS) has announced it will offer new grants of more than $110 million as part of Medicaid's Money Follows the Person (MFP) program to some states and territories to expand home and community-based services for people who live in institutions looking to transition into the community. MFP was first started in 2008 and has helped states transition over 107,000 people to community living. CMS is also increasing the reimbursement rate for MFP "supplemental services," whose definition has been expanded to include short-term housing and food assistance. Grant applications to CMS for this additional funding are due by May 31, 2022. 
Push for HCBS Funding Continues 
Movement on the $1.75 trillion Build Back Better Act, also known as the "reconciliation bill", which passed the House of Representatives in November 2021, remains stalled in the U.S. Senate. The Build Back Better Act contained an unprecedented amount of funding for Medicaid Home and Community Based Services (HCBS) ($400 billion over 10 years proposed; $110 over 10 years as passed by the House), as well as a substantial number of other provisions that would greatly benefit people with disabilities and their families.  
Although the Build Back Better Act is stalled, NDSC's advocacy for increased HCBS funding continues. NDSC is working with its national disability partners to advocate for the inclusion of HCBS funding in a different bill this session. The Arc of the United States is collecting stories from individuals and families who rely upon HCBS about why HCBS matters and these stories are being used in collective advocacy efforts on Capitol Hill and across the country. NDSC encourages its members to share their stories with The Arc, as well as to call their U.S. Representatives and Senators at 202-224-3121 and ask them to support funding for HCBS. 
NDSC Comments on Inclusive Postsecondary Education 
For postsecondary students with intellectual disability (ID) to receive financial aid, they must be enrolled in a Comprehensive Transition Program (CTP) approved by the U. S. Department of Education (ED). NDSC submitted a public comment recommending that ED only approve CTP programs that meet the requirements in the Higher Education Act that programs only admit students with ID and the students spend at least half of their time in inclusive classes or work settings. NDSC further recommended that CTP reviewers be selected and trained to understand and implement these requirements in the law.