Youth & Adults Conference
The Youth & Adults (Y&A) Conference is the heart and soul of the NDSC Annual Convention, which holds true even in a virtual setting. With the support of the NDSC Youth & Adults Conference Team, this conference is planned and presented by self-advocates for self-advocates. It is designed to be a fun, educational, empowering, and inspiring experience for self-advocates (individuals with Down syndrome) ages 15 and older. Meet the Y&A Conference Team below!
Only individuals who have registered for the 2022 Y&A Conference will be permitted to participate in the event. The registration is $129 per attendee and includes all Y&A workshops and spotlights, the Y&A Talent Show, access to the NDSC Advocacy Training Boot Camp, GLOBAL's Research & Medical Care Roundtable, the College Fair, and other convention functions such as the Plenary, the 321 Dance, and the Exhibit Hall.  Registration for Y&A closes June 1 and will not be available onsite.
It is our top priority to provide a safe and enjoyable experience for all attendees. To prepare and provide the proper support for all Y&A attendees, please complete the entire Y&A registration form being sure to provide all requested information. Self-advocates who determine the Y&A Conference will not meet their needs are welcome to register as a General Conference attendee.
Y&A Conference Workshop Sessions
Session 1 & 2 | 9:45 – 10:30 AM & 10:45 – 11:30 AM
Navigating & Maintaining Life-long Friendships in the Community & Beyond
Anna Moates & Anna Penland
Through slides, role play, discussion, and Q & A , you will learn how to demonstrate specific techniques for navigating conversations with others, how to pursue authentic relationships, and how to maintain lifelong friendships. Participants in this session will interact directly with a self-advocate and her friend regarding how they learned to celebrate their similarities and differences while navigating their friendship over the last four years. Workshop participants will practice skills and techniques necessary for independency in establishing meaningful relationships and maintaining friendships. Attendees will be given the opportunity to demonstrate what they learn with one another. Participants will be encouraged to discuss their successes and challenges of acquiring friendships and authentic inclusion in their communities and beyond. Printed materials will be distributed to take away as an " at home " reminder.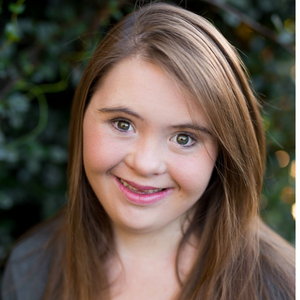 Anna Moates, a native of Smithville, GA, is currently a senior at Auburn University in the EAGLES Program as Auburn's first ever student with Down syndrome where she lives off-campus.Her favorite activities include performing with the Auburn Singers, participating in Phi Mu sorority events and going to Auburn sporting events. In her free time, she pursues passions of reading, music, church, writing songs and hanging out with friends. Anna recently co-authored "Almost Twins", a children's book about friendship and inclusion.
Anna Penland is a recent Auburn University graduate and First Grade teacher in Greenville, SC. She is one co-author of Almost Twins: A Story of Friendship and Inclusion. Anna loves to read, go on walks, explore her new city, listen to music, and hang out with family and friends. Over the years, she has served as a leader in many campus clubs, volunteered with several church programs, and enjoyed working with those who have disabilities. She wants to facilitate inclusion and genuine friendships as far and wide as possible, while raising awareness of everyone's greatest gifts!
Sweet Top
Taylor Murphy
Don't be left out at the party.  Participants will learn about replacing dyes in cupcake frosting and fondant.  Dyes will be replaced with fruit and vegetables for color.  Participants will decorate their unique cupcakes with pre-colored fruit/vegetable fondant with shape cutters.  Participants will share with their parent/guardian. Cupcakes will not be eaten in the session. Some gluten-free cupcakes will be provided.
Taylor loves to bake and watch baking shows on the Food Network. She will be a sophomore next school term. Tayloris a member of the Student Council, Family Career and Community Leaders of America, Cousin It in the school play The Adam's Family, and a cheerleader. Taylor was a model for the Global Down Syndrome Foundation. Taylor's extracurricular activities include jazz and tap, karaoke, and play with American Girl dolls. Each Summer she leads a week long baking class for children with special needs at the community center. Taylor aspires to be a veterinarian assistant.
Milestones: Gaining Independence at Home
Adrian Forsythe Korzeniewicz
This Workshop will provide youth and young adults with the information and tools to build their independence in the home environment. These tools build the milestones to become an independent adult.
Adrian is currently a Peer Advocacy Specialist at the TerpsEXCEED program at the University of Maryland.  He is the founder of Empathy 321 where he offers advocacy and self-advocacy training.  Adrian is currently completing the Partners in Policymaking program with the Class of 2022.  He graduated from the George Mason LIFE Program with concentrations in theater and communications.  At George Mason, Adrian took classes in the general curriculum, appeared in plays, worked backstage, and joined several student groups. Adrian has extensive work experience, ranging from interning at the Smithsonian Institution and the Kennedy Center to a Congressional internship on Capitol Hill.  Adrian is a trained peer mentor with Project STIR.  Adrian has served on the Board of Directors of several community-based disability programs. His ambitions are to be an advocate for people with disabilities and to be an actor.
The Foundations of Friendship
Laura Green & Jordan Caira
Many individuals with Down syndrome struggle with developing friendships. Some challenges may include shyness, anxiety, picking up on nonverbal or social cues, and overwhelmed. This workshop focuses on how to make and initiate meaningful friendships. There will be participation opportunities so participants can discuss their own experiences. This workshop is led by Laura Green, who met her best friend shop happens to have Down syndrome when she was 15 years old.
Laura is from Framingham, MA and has a passion for working with individuals with Down syndrome and other disabilities. Laura works as a Case Worker in the Individual Supports Program at the Kennedy-Donovan Center and also as a Program Specialist for the teens and adults at the Massachusetts Down Syndrome Congress. Laura has held additional positions as a Life Skills Trainer and Respite Provider through Advocates, Charles River Center, and Thrive Support and Advocacy. Laura met her best friend, Jordan, when she was 15 and started working with individuals with disabilities from there giving her 9 years of experience making many friendships along fine way, giving her a unique perspective.
Jordan is 25 years old.

 

She is a product of a full inclusion education from K-12 and went on to attend and graduate from Berkshire Hills Music Academy (BHMA) for a post–secondary/transition education.

 

Jordan loves all things in the Art world.

 

During high school she kept up with her regular classes and her love for the arts really emerged. She began in the local High School Drama Company, of which she obtained a Letter and excelled in art classes as well.

 

She continued her love for art and music when she attended BHMA.

 

Upon turning 22, she moved back home and now attends Gateway Arts, which is a program dedicated to providing individualized, arts-based services to adults with disabilities and supports meaningful lives and careers in art.

 

She has sold multiple pieces of her art.

 

She holds down a job that she has had for 6 years, at AMC theatre. She has also found a new love in working out.

 

She works out at Inclusive Fitness 3 times a week and is known as a "machine." She loves traveling, especially to NYC to see her brother, Andrew, and has a vast knowledge of many different music genres. She shares his love for musical theatre and has a gift for matching songs to movies. Jordan is passionate about inclusive friendships and believes there is nothing more important than being a good friend.

 
Building Confidence
Jill Wright
Jill Wright will lead the self-advocates in many interactive ice-breaker style theatre exercises (or games) that are designed to increase confidence, elicit fun, promote socialization, healthy movement and increase vocal skills. Jill and her assistant will use visual cues, repetition, music, and actor modeling to teach the advocates each game. This session will be interactive, and each participant will leave with handouts of each game that they can take home and teach their peers. This session is geared towards self-advocates, aspiring actors, or anyone who might like to build their confidence.
Jill is a successful 21 year old college student and is employed by Mercy Academy, a local high school. Jill began working under the direction of Amanda Simmons in the Theatre Department in 2019. Learning all aspects of show business is incredible! In 2020, Jill was honored with the "Citizen of the Year" award from Down Syndrome of Louisville. She was presented this amazing award in 2021 due to COVID. Jill loves to model, and has been excited to be in runway shows for Downs With Derby and Passion Meets Fashion. She has also been photographed by Pitch and Catch Creative for athletic wear website advertising and Changing The Face of Beauty. Jill has been included in many commercials and print advertisements.
Stretch & Relax: Yoga is for Everyone
Jennifer Guan & Emily Davidson
Yoga is for everyone! Come stretch and relax with us. This yoga session is for people of all levels including absolute beginners. Our self-advocate leaders and their registered yoga teacher will guide you in a gentle but invigorating and fun yoga class. After introductions, we will start with breathing and a few simple introductory poses. We will move to standing and balancing poses. We will have extra fun with a few rounds of yoga freeze dance and then will do cool down poses and a long relaxation pose with a guided meditation. We will use visuals (power point slides with photos or drawings) and peer modeling to help teach the class and can show you ways to adapt the poses to what feels best for your own body.
Jennifer grew up in New Jersey where she graduated from John P. Steven High School (with diploma). Jennifer relocated to Massachusetts in 2017 and works as a part-time assistant in the Boston Children's Hospital Down Syndrome Clinic and Research Program on data entry for the patient database and other tasks. She has an excellent work attitude and is pleasant and polite. Over the last several years, Jennifer has participated in the BUDS program that pairs future physicians from Boston University Medical School with young people with Down syndrome. Jennifer enjoys reading, watching movies, yoga, Pilates, Zumba, knitting, latch hooking and traveling with her family. She attends the Adaptive Dance Program at the Boston Ballet School.
Session 3 & 4 | 11:45 – 12:30 PM & 1:45 – 2:30 PM
Let's Talk About Your Career!
Samantha & Jessica Stevons
Ever wonder what a job could look like for you or what a career means? Look no further than a presentation by two sisters who will break this down for you. The presentation will cover what a resume is and how to write one, in addition, to interview tips. There are also two hands-on activities where you will practice the WHO method and another activity that will include writing down your strengths, weaknesses, what makes you happy, and what you want the employer to know about yourself. After this session, you will understand how to apply for a job and be well versed in the materials needed to apply to that job!
Samantha (Sam) is a Supply Chain professional at Microsoft Corporation. She is going into her second year at the company as a Logistics Project Manager. She investigates how to better utilize our shipping networks for Microsoft's products that will diversify how we transport our shipments to each country. She works on all products including the Xbox, Surface, and PC accessories. Sam graduated (virtually!) from Michigan State University with a degree in Supply Chain Management and Information Technology in 2020. Outside of work, she loves to explore coffee shops, knit, spend time with family, and travel to new places! Fun fact: she hopes to visit all 50 states by the time she is 30 years old!
Jessica (Jess) is an R&D Electrical Engineer at Danaher Corporation. She recently graduated in May 2021 from Michigan State University (MSU) with a degree in Electrical Engineering. Go Green! She joined Danaher shortly after graduating MSU and works on creating next generation medical devices for hospitals. Jess enjoys being able to help patients all around the world with being able to create more efficient diagnostics devices. Outside of work, she enjoys reading, going to coffee shops, going to the beach, and spending time with family and friends. Fun fact: she has been stung by 3 jellyfish!
A Day in the Life of a College Student on the Road to Becoming a Disability Activist
Martha Haythorn
My presentation is about how I formed my career in disability activism and my path from high school to Georgia Tech.
Martha is 22 and a sophomore at Georgia Tech. She is a huge advocate for disability rights, and is really passionate about spreading awareness.
Working On A Professional Presence
Jessica Leigh Smart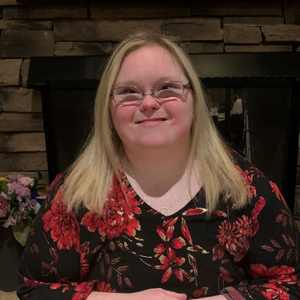 In this session, we will discuss the important keys of a professional resume, how to use your previous experience to look for potential jobs, job interviewing skills, etc. 
Jessica serves on the NDSC Board of Directors. She served on the NDSC Board of Directors from 2016 to 2018. She previously worked on the ABLE Act for MS & served in theAdvocacy Training Boot Camp for 3 years.
Building a Lifetime of Health for Self-Advocates
Mary Borman
Mary will guide the attendees through good nutrition, physical health, meditation, sleep hygiene and ideas for deciding your future.  She will be using a power point for the concepts and will have question and answers throughout the session.  This session is geared towards self-advocates, athletes, and anyone who wants to live a healthy lifestyle. It is recommended that women wear pants or yoga tights for the exercises.
Mary Borman is a 23 year old swimmer working hard to be in the best physical shape possible because she knows that being fit and exercising is not only great for the body but more importantly also great for the mind. She was chosen to compete in the International Down Syndrome Organization World Games in 2018 representing the USA. Amongst the over 25 countries represented her 4 x 200m relay team placed 3rd in the world. She is currently preparing for the 2022 International Down Syndrome World Games which will be held in Portugal this October. She was the first student with Down syndrome to attend the University of Arkansas and has presented at many Down syndrome events and conventions speaking about the importance of living a healthy life and helping others. She was also the first person with Down syndrome chosen to model for Northwest Arkansas Fashion Week.
Simple Changes for Lasting Health
Candace Whiting
Everyone tells us to be healthy, but what does that mean? Do I have to give up my favorite foods to be healthy? Do I have to join a gym and use fancy equipment to be fit? Why would I want to change what I do every day if I'm happy and change is hard? Luckily, we can improve our health with simple changes and fun activities. Physical activity, nutrition, sleep, and emotional wellness are important for our health. Improvements in these areas will help us feel better now and when we get older. We may even be able to do activities we couldn't do before! At this session, we will discuss the benefits of being healthy. We will learn about the recommendations for each area of health. We will share simple and fun tips for living a healthy life!
Candace is a young woman with vision. Born with Down syndrome, she is the CEO of her own public speaking business, Great Life Unlimited. Candace believes her different-ability can be a voice for those without a strong voice. She is a 7-time gold medalist Special Olympics athlete. Her dreams are to spread her message all around the world, write a book, and start her own podcast. She wants people to know that you can learn from mistakes and use them to grow. Candace uses her 10 Key Points to guide the way she lives and learns. Candace always dreams big, challenges herself outside her comfort zone and has overcome many obstacles. Candace is currently working with NDSS to create resources for self-advocates to help achieve better fit.
Session 5 & 6 | 2:45 – 3:30 PM & 3:45 – 4:30 PM
Why I became a make-up artist and how you can become one too!
Kelly Lyons
Kelly will discuss how she decided to make this a career choice. She will talk about researching training, tools, licensing, & finances. Kelly could out that she could make a good living doing something that she loved. Next, she began learning skills to do the job. Kelly will talk to you about following your passion into a job you will love. You will also have fun learning some tricks of the trade! This interactive session will have you not only brain-storming your future, but you will learn some fun make-up tricks that anyone can use! You will learn how to do make-up tricks that will be sure to make you a celebrity at the next Halloween party or dressy event! Girls and guys alike will gain some fun skills at this session. Did you know that there are many male make-up artists? This is a very inclusive industry and anyone can have fun with make-up!
Kelly is a self-taught make-up artist. She became interested in becoming a make-up artist after modeling in the Global Down Syndrome Be Yourself, Be Beautiful Fashion Show. She started watching YouTube Make-up tutorials and practicing at home; first on paper, then on make-up heads, then herself. She eventually started doing make-up on others and started teaching her friends and family how to apply make-up. Kelly is inspired by celebrities like Katie Perry and Taylor Swift. She loves bright red lipstick and dark eye liner. She also loves to do special effects make-up. She plans a career in the make-up industry and hopes to have her own make-up line!
Holistic Approach to Mental Wellness
Mojisola Agbebi
Holistic approach is characterized by the treatment of the" whole person". In this presentation, the major causes of unhealthy/unbalanced life (stress, worries, and doubts) would be discussed. The factors that can prevent us from having a "total person" would be discussed. Many times, we used unhealthy lifestyles to cope with daily stress; in this presentation, healthy coping skills to overcome life challenges would be discussed in depth.
Mojisola is a proud parent of a child with down syndrome. She has worked in the healthcare industry for about 10 years and 7 years in social services providing services with diverse/vulnerable population including individuals with disabilities, mental health and behavioral problems, homeless, and the veterans. She obtained her bachelor's degree in Management from University of Phoenix and master's degree in Clinical Social Work from the University of Southern California (USC) in which her area of concentration was Mental Health. She delight in prayers, psycho education, case management, behavioral therapy, and her primary vision is to make positive impact in less privileged. She is a member of NDSS, Global Down Syndrome Foundation, and PODSPG.
The Improvaneer Method - Fun, Laughter, & Building Skills
Rob Snow
THERE WILL BE FUN! THERE WILL BE LAUGHS! Beyond that, the Improvaneer Method workshop will teach key skills that can be used to increase social and workplace opportunities. We will play a bunch of games that teach great things like better eye contact and voice projection, problem-solving, thinking quickly and creatively, listening, and teamwork. Plus, your self-confidence will sky-rocket. The Improvaneer Method is a program that has attracted national media attention and is now being implemented at various locations throughout the country. This is a game-changing workshop you don't want to miss!
Rob is a native Ohioan, but moved to Chicago and began his comedy and improvisation journey in the late 90s while training at the famed Second City Theatre, as well as Improv Olympic and The Annoyance Theatre. In 2000, Rob "gave up" comedy for the serenity of the "real world". He married his wife, Ellen, and they had their first son Charlie. In 2009 the Snows moved back to Ohio and Rob decided to give comedy a shot again performing open mics and guests sets while he traveled for his day job. Also in that year, Rob and Ellen had their second son Henry who was born with Down Syndrome.
Don't Let Anyone Tell You What You Can't Do
Ashley DeRamus
Starting a foundation and business with a person with Down Syndrome – set goals, legal, Marketing, financial and to deal with all types of challenges
Dancing Our Way Into Fitness
Taylor Freeman
You will be introduced to a mini slideshow about the importance of staying healthy. I will also teach a variety of line dances to the class, and we will dance together! Dancing really is a work out! It makes you look good, feel good and it is fun!
Taylor, 19 years old, is the oldest of four siblings. She is a freshmen at Clemson University enrolled in their Clemson Life Program. In her free time she loves to sign to communicate with others; she also loves to dance and to make Tiktok videos. She loves to drive her car and enjoys hanging out with friends and family. Her dream has always been to attend college at Clemson University! Go Tigers! She states, "I am a very happy 19 year old living my best life!"
Walking in Memphis
John T. Farley
In this workshop, you will learn some basic choreography to "Walking in Memphis". John T. Farley is a trained dancer of more than 30 years in various forms of individual and group dance.
John T. serves on the Self-Advocate Council & served on the NDSC Board of Directors from 2012 to 2015. He volunteers with the Self-Advocate Book Project and loves to teach Y&A workshops.

Call Me Maybe: Social Media and Communication
Chess Mitchell
Chess is Trail Blazer! He is the oldest of four and lives on his own in Atlanta while working two jobs. One as social media czar and movie reviewer at NDSC. Also works at Miller's
ale house. Chess pioneered the options program at Paul VI, he went on to George Mason university in the first college life program. Chess loves wrestling, Pokémon and his family. He just became an uncle twice this year!
Allison Salamone
Allison Salamone MA, BCBA is a Board Certified Behavior Analyst in Central Florida and adult sibling to NDSC's own Chess Mitchell. Allison loves being an adult sibling and a part of this incredible Down syndrome community. She attributes her path in life mostly to having Chess as her big brother. When she is not working you can find Allison with her husband Frank and rescue pup Barney catching up on the latest superhero movie, trying their best to crush movie trivia, or spending the day walking through many of Orlando's great theme parks.
Y&A Conference Spotlight Sessions
All About Me & My Crafts
Jennifer Guan
This is a PowerPoint presentation about Jennifer and what she likes to do in her life.
Jennifer grew up in New Jersey where she graduated from John P. Steven High School (with diploma). Jennifer relocated to Massachusetts in 2017 and works as a part-time assistant in theBoston Children's Hospital Down Syndrome Clinic and Research Program on data entry for the patient database and other tasks. She has an excellent work attitude and is pleasant and polite. Over the last several years, Jennifer has participated in the BUDS program that pairs future physicians from Boston University Medical School with young people with Down syndrome. Jennifer enjoys reading, watching movies, yoga, Pilates, Zumba, knitting, latch hooking and traveling with her family. She attends the Adaptive Dance Program at the Boston Ballet School.
Truth Be Told
Nick Doyle
This presentation describes my personal journey from tragedy (my mother's cancer diagnosis and my brother's death the same year) to triumph. How I leveraged my support system, resources and inner strength to not only get through that extremely difficult time, but come out the other side with the life I had been dreaming of and planning for my whole life. My hope is that others could learn from my experience and utilize some of the same strategies I did if they are ever in a similar situation.
Nick is a National Sales Executive and Assistant Director for the Improvaneer Method. He joined the firm in 2020 after spending a year and a half performing with the original cast of the Improvaneers. His exceptional leadership qualities and passion for the program's impact on the Down Syndrome community made him a natural fit. Nick also sits on the Board of Directors for two non-profits, GiGi's Playhouse Canton and Stand Up for Downs. Nick was selected by Leadership Stark County for their Twenty Under 40! Class of 2021 – the first person in the country with Down Syndrome to receive the award. Nick enjoys all sports, listening to music and playing drums, and doing CrossFit where he is also a coach.
Working Towards Greatness
Aaron Homer
My presentation is called Working Towards Greatness and my hope is to inspire others with Down Syndrome to never let their disability prevent them from achieving their dreams. I write music, work for Texas Roadhouse, volunteer for my church and am a Godfather. I have never let my disability stop me from doing what I want to do. I would also like to be a speaker at a future conference. Thank you for your consideration.
Aaron, 24 years old, loves life! He is a special Olympian and has won many medals participating in softball and bowling. He is a hard worker and is currently working at Texas Roadhouse. He writes music, creates sounds in music studio and loves music. He is a high school graduate and also participated in a continuing adult program with his school where he worked and volunteered at hospitals, community centers and clothing banks. He is almost always smiling and loves meeting new people.
Reach Up DS
David Egan
Research Education Awareness Core Health U Participate Down Syndrome is a campaign to encourage families and adults with Down syndrome to participate in the NIH INCLUDE Research. As we age, we need to ensure a better quality of life and the research is one of the venues to do that. I will share my own personal experience both as a participant in research and also as an advocate representing others with Down Syndrome on the NIH DS Consortium to make sure that research meets our needs. I am not asking scientists to change us but rather to better understand our condition to improve our lives. I will present together with Dr. Sujata Bardhan from NIH who manages the DS Connect database.
Egan is a trail blazer and champion of the rights of persons with disabilities having served as a Special Olympics Sargent Shriver International Global Messenger and a Joseph P. Kennedy Jr. Public Policy Fellow. He serves on several Boards and represents individuals with Down syndrome on the NIH DS Consortium. He is the author of "More Alike Than Different: My Life with Down Syndrome." With over 20 years of competitive employment from a clerk position to a career of advocacy, he currently works at SourceAmerica as a Community Relations Coordinator in Vienna VA. Learn more about David Egan at: www.davideganadvocacy.com
My Life as a Designer ... Become What You Dream!
Isabella Springmuhl
Isabella Springmuhl, I am a 25 year old fashion designer… and I have Down Syndrome. One of my life dreams since I was a child was to become a famous fashion designer. After being rejected because of my condition by 2 Universities to study fashion design…I decided I will become one regardless of the challenges and denials. I started at an academy to learn to use my sewing machine and make patterns, and without a formal training, I created DOWN TO XJABELLE. Down because of my condition and Xjabelle, because it was the name of my grandmas Atellier 35 years ago. I was the first designer with special needs to be invited at the London Fashion Week.. and from then on, I have been traveling showing my cat walks with my designs. I am an ECO fashion brand, I use vintage or pre used fabrics / all of them hand woven) . First I designed for people like us, because our type of bodies, and now I design for us, women, girls, men and boys. I travel now showing my brand DOWN TO XJABELLE, and giving conferences and being a self-advocate. All I needed was to be rejected to change that to my inspiration. I am Isabella Springmuhl, I have Down Syndrome, and I love my life!!!!!!
Isabella is 25 years old, she was born in Guatemala. Studied in a regular school, got her degree from High school, but was rejected from two universities in Guatemala. Her life is a living proof that you can dream big, and be able to get what your heart desires, no matter what. She is the youngest of 4 children. She was loved and accepted by family, friends and teachers. After 15 years studying in a regular school, and after not having the opportunity to study at the University, she started her own fashion brand. Now she sells in Mexico, New York and Switzerland. She is an opera singer and is working hard to promote her as an operatic singer. She owns her own business, and her brand is ECO, she works and help Guatemalan artisans.
Y&A Conference Leaders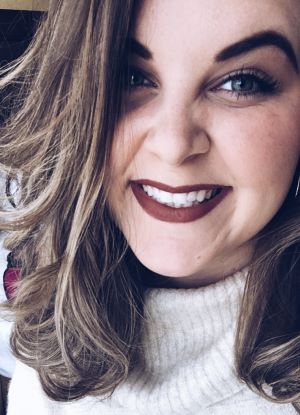 Emily Cullars Carswell
Huntsville, Alabama
NDSC Convention Coordinator and Y&A Team Lead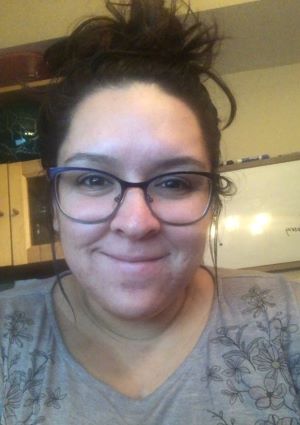 Angelica Camacho
Lombard, Illinois
Began serving as a Table Volunteer and have since transitioned to Back of House Logistics.
I have attended 8 NDSC Conventions!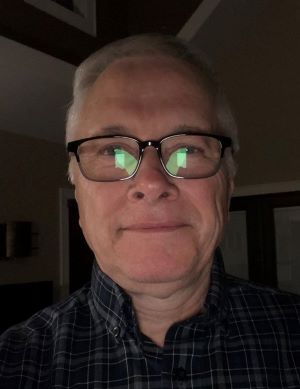 Dave Donahue
Lombard, Illinois
Serves throughout the Y&A Conference & provides support wherever needed!
I have attended more than 20 NDSC Conventions!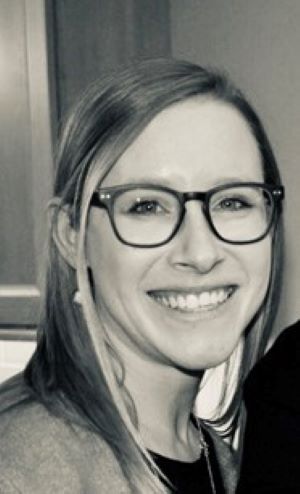 Colleen Donahue
Denver, Colorado
Serves throughout the Y&A Conference – Began as a Table Volunteer & has since transitioned to Back of House & Volunteer Training.
I have attended 11 NDSC Conventions!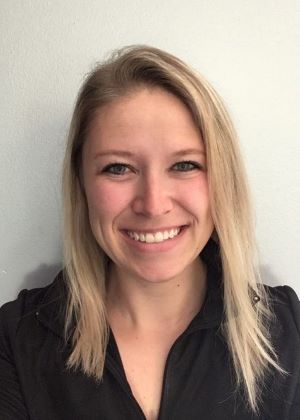 Mary Ferkel
Saint Peters, Missouri
Serves in Back of House Logistics & wherever needed
I have attended 12 NDSC Conventions!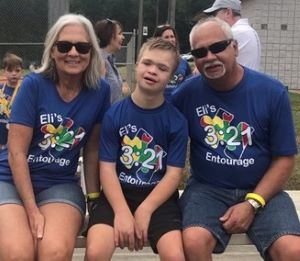 David & Debbie Hipps
McDonough, Georgia
Serve through Volunteer Check-In & Back of House Logistics
We have attended 14 NDSC Conventions!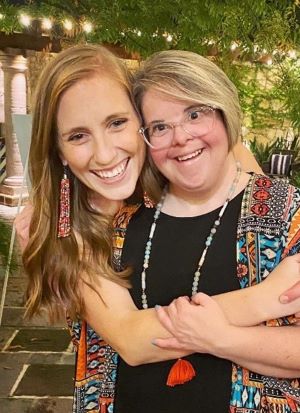 Courtney Kinson
Fort Worth, Texas
Serves throughout the Y&A Conference – Her favorite part of Y&A is the DANCE PARTIES!!
I have attended 12 NDSC Conventions!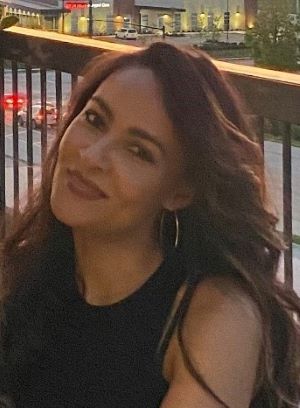 Korina Mancillas
Indianapolis, Indiana
Serves throughout the Y&A Conference & provides support wherever needed
I have attended 6 NDSC Conventions!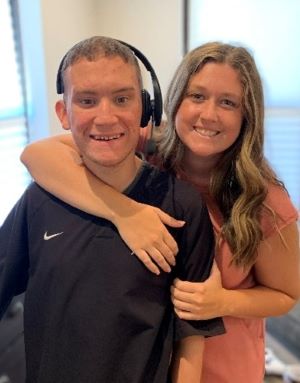 Taylor Mounce
Coppell, Texas
Serves throughout the Y&A Conference & provides support wherever needed
I have attended 3 NDSC Conventions!
Marilyn Tolbert
Fort Worth, Texas
Serves throughout the Y&A Conference & Coordinates and Executes the Self-Advocate Council Meetings
I have attended more than 20 NDSC Conventions!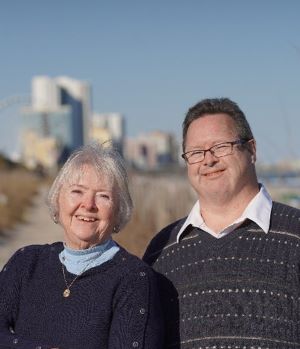 Gracie Williams
North Myrtle Beach, South Carolina
Serves through Volunteer Training & Support
I have attended more than 20 NDSC Conventions!