Birth-2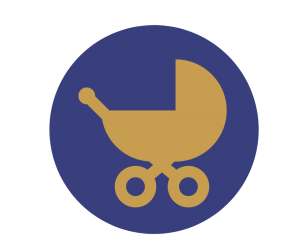 Most new parents are unfamiliar with Down syndrome—what it is and how it will affect their child and family.  Certainly, this contributes to their apprehension about their child's well-being and their ability to cope and provide for their child as they wish.  These feelings may prolong and intensify the normal adjustments a family makes as it welcomes any new member.  We want you to know that you have support in dealing with the new concerns that your child brings.  We are here to help!
New and Expecting Parents
---
Whether you are celebrating your child's birth or anticipating his or her arrival, we congratulate you!
We also understand you have tons of questions as you approach your new journey. Our Expectant Parent's Guide answers questions such as:
If I was told my baby might have Down syndrome, what should I expect?
What should I know if a screening test is recommended? Prenatal screening for Down syndrome: Know your options.
Will having a baby with Down syndrome change my pregnancy?
---
We know this journey is not without its unique challenges and new experiences, but rest assured, you are not alone. Instead, you have become part of a large, deeply caring, and warmly welcoming community.
The New Parent Packet includes:
Understanding Down syndrome.
Get Educated with Language Guidelines.
Developmental Expectations and Medical Issues.
What Parents Wished They'd Known.
Early Intervention Information and more.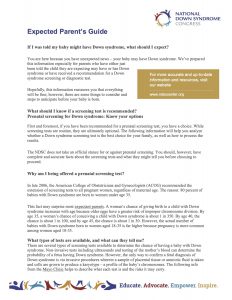 New Parent Packet
Bottle-Feeding and Breastfeeding
Medical Issues
Milestones
Early Intervention