Advocacy Trainings
Advocacy Training Boot Camp at the NDSC Annual Convention
The 2019 Advocacy Training Boot Camp was held June 27th at the NDSC Convention in Pittsburgh, PA. We look forward to preparing for the next Advocacy Training Boot Camp at the NDSC Convention in New Orleans, June 25-28, 2020.
The Advocacy Training Boot Camp
Designed to be an Advocacy 101 mini-course
Defines advocacy
Overview of basic government processes (state vs. federal, appropriations)
Opens discussion on how to effectively engage with legislators
Panels of advocates (including self-advocates) share their tips and experiences
2019 Advocacy Training Documents
We invite you to review the resources from the 2019 Training.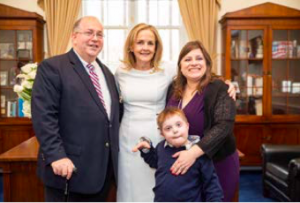 Hear from NDAC member, Julie Rothholz, about her experience in advocacy and more about the 2019 Boot Camp.
Why should you attend the 2019 Boot Camp? Find out in an interview with self-advocate Rachel Mast.