Advocacy Training
NDSC Advocacy Training Boot Camp
This 3-hour session is designed for beginner advocates but is also a great opportunity for seasoned advocates to get the training needed to take their advocacy efforts to the next level. NDSC Advocacy Training Boot Camp is included with all General Conference and is an option for Youth & Adults Conference attendees.  It features information from self-advocates who are making a difference through their personal advocacy efforts, parent advocates, a State Representative, a State Senator, and the expert NDSC Policy & Advocacy Team.
Advocacy Training Boot Camp is designed to be an Advocacy mini-course with a focus on legislative advocacy.  Whether a beginner to advocacy or an experienced advocate, attendees walk away with something new and are energized after this session. NDSC Advocacy Training Boot Camp is appropriate for parents, professionals, and of course, self-advocates!
NDSC ADVOCACY TRAINING BOOT CAMP PRESENTATIONS
Sunday, June 26, 2022 in New Orleans
Training Resources
Speakers & Bios
Jawanda Mast is the NDSC Grassroots Advocacy Manager. She has been part of the NDSC Team as an NDAC member and has been the NDSC Advocacy Training Boot Camp Coordinator. Jawanda is a national grassroots advocacy speaker and consultant, host of the disability blog The Sassy Southern Gal, and founder of the #321Advocate Social Media Advocacy Group. Her advocacy work has been extensive since the birth of her daughter Rachel almost 23 years ago. Jawanda and her daughter played a critical role in the passage of the Achieving a Better Life Experience (ABLE) Act. She is a past Board Member and Executive Director of the Down Syndrome Association of Memphis and the Midsouth, a Tennessee Partners in Policymaking graduate, and former Disability Rights Kansas Board Chair. She was also appointed to the Kansas Legislative Task Force on Emergency Safety Intervention and the Transition Bill of Rights Task Force. 
Jawanda is passionate about the meaningful inclusion of individuals with Down syndrome and other intellectual disabilities in all aspects of the community and has presented at many conferences.  Jawanda says her work is a #laborofloveandconviction.
Jawanda has a graduate degree from the University of Arkansas and was honored with the 2017 University of Arkansas Alumni Community Service Award for her body or advocacy work. Along with Rachel and her husband Jonathan, the Masts make their home in Olathe Kansas.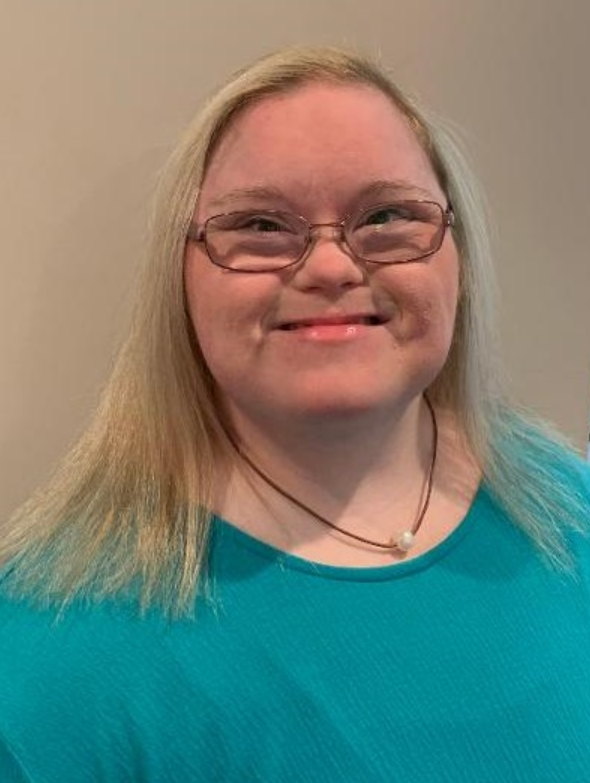 Jessie Smart is 32 years old and lives in Olive Branch, MS. She graduated from Lewisburg High School with an occupational diploma and attended two semesters at Northwest Mississippi Junior College. She currently works for the Down Syndrome Association of the Mid-South (DSAM) as a Communications Assistant. She also served on the DSAM Board of Directors from 2010-2016, and the National Down Syndrome Congress (NDSC) Board of Directors from 2015-2018. She serves on the Self-Advocate Council for NDSC. She is presently serving a 3-year term on the Board for the ARC of Northwest Mississippi. 
In 2009, Jessie received the International "Yes, I Can Award" from the Council of Exceptional children. 
Jessie has been involved in legislative advocacy for many years.  She lobbied in Washington D.C, with Representatives from her State and was instrumental in passing the Mississippi ABLE Act.  Jessie is a proud self-advocate and especially proud of her board service. Jessie says, "We, as self-advocates, need to speak about issues that are important to us. Serving on the Board of Directors in your organization is the best place to begin. This allows us to have our voices heard." 
Stephanie Smith Lee is the NDSC Senior Policy Advisor and has over thirty-five years of public policy experience including serving in senior staff positions in the U.S. Senate and House of Representatives. Since her daughter, Laura, was born with Down syndrome in 1982, she has led many successful disability advocacy efforts at the local, state, and federal levels. As the Director of the Office of Special Education Programs (OSEP) for the U.S. Department of Education, Ms. Lee directed the policy development, program planning, monitoring, evaluation, research and implementation of IDEA, the federal special education law. As Senior Policy Advisor for the National Down Syndrome Society, she developed and trained an effective grassroots campaign, advocated with Congress, and directed a postsecondary project that developed inclusive postsecondary programs in various states, and she led the successful effort to amend the Higher Education Act (HEA) to obtain federal financial aid and model programs for students with intellectual disabilities (ID). She continues that leadership role in the advocacy to retain the ID provisions in the HEA as Co-chair of the Inclusive Higher Education Committee. On behalf of NDSC, she also chairs the National Coordinating Center Accreditation Workgroup that is developing model accreditation standards for these programs.
Ms. Lee has served on a variety of state and national commissions, including a Senate appointment to serve on the Ticket to Work and Work Incentives Advisory Committee. She has received many awards and honors, such as the "I.D.E.A. Hero Award" from The Arc of the U.S. for the key role she played in the successful reauthorization of I.D.E.A. in 1997 and the "Distinguished Service to Education Award" from George Mason University in 2007.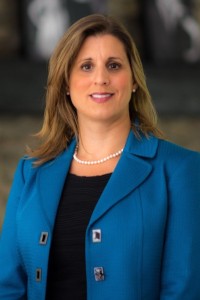 Heather Sachs is the Policy & Advocacy Director for the National Down Syndrome Congress. She works with members of Congress and their staff, federal agencies, other national disability and civil rights organizations, and state and local advocates to educate them about policy issues that impact the civil rights and quality of life of individuals with Down syndrome. Heather oversees NDSC's policy agenda in the areas of community integration, education, employment, financial empowerment, health care, housing and Medicaid. She also spearheads NDSC's nationwide grassroots advocacy program, the National Down Syndrome Advocacy Coalition (NDAC).  On behalf of NDSC, Heather serves as the Vice President of the Collaboration to Promote Self-Determination and is a Co-Chair of the Financial Security Task Force for the Consortium for Citizens with Disabilities.
Prior to joining NDSC, Heather worked as the Senior ABLE Advisor for the ABLE National Resource Center, founded and managed by the National Disability Institute in Washington DC to provide consistent and reliable information about Achieving a Better Life Experience (ABLE) tax-advantaged savings accounts for people with disabilities. Appointed by Maryland Governor Larry Hogan in 2015, Heather served on the Maryland Achieving a Better Life Experience (ABLE) Task Force.
Heather previously served as the Vice President of Advocacy & Public Policy for the National Down Syndrome Society and has over a decade of advocacy experience on the national, state and local levels. She is a founding member of the statewide Maryland Down syndrome Advocacy Coalition and a longtime member of the board of the Down Syndrome Network of Montgomery County, Inc. in Maryland. Heather received a B.A. from the University of Pennsylvania and a J.D. from Columbia University School of Law. She lives in the Washington DC area with her husband and three children, one of whom has Down syndrome.
Daniel Chaplin is 30 years old and lives in Birmingham, Alabama, where he works 30 hours a week as a mailman and clerical assistant at a law firm. Daniel graduated from Oak Mountain High school in 2010 with a regular diploma. He took classes at Samford University and Jeff State Community College from 2010-2012. From 2014-2017, Daniel was elected by his peers in the Youth & Adults Conference to serve on the National Down Syndrome Congress Board of Directors. In 2019, he was elected by the NDSC General Membership to again serve on the NDSC Board.  In addition to loving his job, he loves running in half-marathons and ballroom dancing but also has a passion for advocating for people with Down syndrome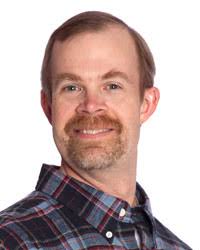 Tony Piontek is 48 years old and lives in New Iberia, Louisiana. Tony served on the NDSC Board of Directors from 2011 – 2013.  Currently, he serves on the NDSC Self Advocate Council (SAC.) 
Tony says his favorite things about serving on the NDSC Board: "I was a VOICE for everyone that didn't have this gift of speaking for others." He is involved with the following SAC Projects: Book Project, Advocacy Training Boot Camp, Keynote Speaker, Improve workshops, Greeters Program, and SAC table. He is a former board member and an advocate and motivational speaker for his local Down syndrome organization, the Down Syndrome Association Acadiana. Tony is also involved inSpecial Olympics as a GLobal Messenger for the State of Louisiana and is also a proud Eagle Scout.
Hannah LaCour is a 23-year-old, junior level student at the University of Louisiana-Lafayette (ULL) Life Program and is majoring in Criminal Justice as a Criminal-Crime Scene Analyst. Her interest and goal has always been to work in criminal justice, Now, she is working hard to fulfill that dream.
Hannah is a very vibrant and gregarious young lady who loves meeting new people. She is excellent at remembering names and making new acquaintances feel very comfortable. She is always able to find the best in everyone and never hesitates to let them know how she feels about them—meaning she always makes them feel special.

Opportunities at her university abound and Hannah takes advantage of every worthwhile one that fits her interest and skill set. She is active in her sorority and is very proud to say that she is a "Alpha Delta Pi" member. She was selected as ULL's Student Government Association Life Program Co-Representative, and, in 2018 became a registered United States voter. She realizes that it is her civic duty to research the candidates and then vote appropriately. 

Over the last several years Hannah has been the recipient of numerous awards. She received 2 separate DSAA (Down Syndrome Association of Acadiana) Scholarships, the NDSS (National Down Syndrome Scholarship), 2 separate Ruby's Rainbow Scholarships and the Upside Down Scholarship.  All of these awards have greatly assisted Hannah as she pursues her higher education goals. Other accolades include the Governor's Outstanding LeadershipWith Disabilities (GOLD) Award, Louisiana State Swim Team for Zones Southern Champion(She was the first person with a disability to represent Louisiana) and remains a long-standing member of the USA Swimming Team. Hannah has always competed in Special Olympics Swimming and Bowling and over the years she has won numerous Gold, Silver, and Bronze Medals. 

While all of these activities and awards are gratifying, self-advocacy is Hannah's greatest love.She has proven to herself and others, that successful participation and contributions are absolutely possible in both the workplace and in society. She has interned with both the Sheriff and Police departments within the state of Louisiana and worked in the hospitality industry at the Super Dome, the World War II Museum, and as a server at the Pop-Up restaurant for NDSS. She has led her teams in several Buddy Walks both locally and in Washington, DC.  She enjoys speaking to large groups and being a part of advocacy panels around the country,

Overall, Hannah is extremely committed to the Down Syndrome community and believes that there are no glass ceilings when it comes to being successful in the workplace, academia and society as a whole. She continues to always "Aim High!"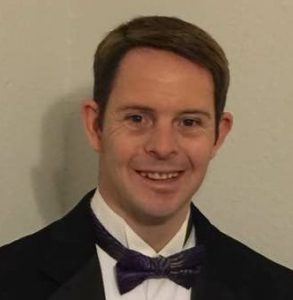 Craig graduated from high school in 2000 with a regular high school diploma meeting all and the same requirements as his classmates.  Craig Blackburn is a self-advocate and a motivational speaker traveling throughout the US and even to the Middle East spreading the messages of inclusion, ability, and full inclusion in life for all. Craig's goals included living independently, getting married and having his dream job. In 2010, Craig purchased his own condo and enjoys his independence.  In 2016, Craig married the love of his life, Heather Hancock-Blackburn on the beach in St. Thomas Virgin Island. In 2017, Craig started his dream job with the New Orleans Pelicans NBA basketball team. Craig is a member of the equipment staff and loves his career. 
Craig works to impact the lives of others by advocating for issues that will result in better lives for individuals with Special Needs.  Success is not measured by competing with others, but by each individual living life to their greatest potential.  He lives and believes that success comes in trying and that everyone has something to contribute.
In the Spring of 2018, Representative Royce Duplessis (D-LA) was elected in a special election to serve as State  Representative for District 93 in New Orleans, Louisiana. District 93 includes Central City, Central  Business District, Lower Garden District, French Quarter, Lower Mid-City, Treme', 7th Ward, and  St. Roch neighborhoods. Prior to serving in the Legislature, he worked as Special Counsel for the  Louisiana Supreme Court and served as Chairman of the New Orleans City Planning Commission.  Royce is a Past President of the Louis A. Martinet Legal Society. Since 2012, he has volunteered  as a mentor to male teenagers through the nationally-renowned Silverback Society. Royce ran  for public office in order to better serve those who are underserved and marginalized—with a  focus on living wages for the working class, increased access to quality early childhood education,  and smarter criminal justice policies. His committee assignments include House and  Governmental Affairs (Vice-Chair), Commerce, and House Executive Committee. 
Royce is a graduate of St. Augustine High School, Xavier University of Louisiana and Howard  University School of Law. He is a practicing attorney and operates a solo law practice, with a focus  on civil litigation. He is married to Krystle Ferbos Duplessis, and they are proud parents of one  daughter, Reese. They reside in Central City.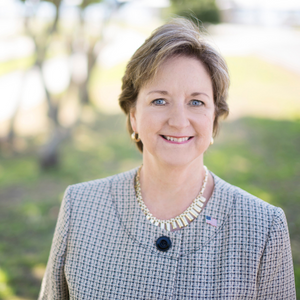 A proven champion for job creation, limited government, lower taxes, and lawsuit reform, Senator Sharon Hewitt (R-LA) has quickly become one of Louisiana's most trusted and effective conservative leaders.
In 2018, just two short years after she was first elected to the Louisiana Senate, Sharon was named "National Legislator of the Year" by the American Legislative Exchange Council (ALEC). In 2021, Sharon led the national Republican Legislative Campaign Committee and raised record-breaking funds to support state legislators across the country in their 2021 and 2022 campaigns.
Sharon serves as Senate Chair of Republican Legislative Delegation and is the current Chairwoman of the Senate and Government Affairs Committee. As Chairwoman of the Senate and Government Affairs Committee, Sharon oversaw Louisiana's redistricting efforts in 2022, taking a stand for fairly drawn districts. Sharon Hewitt also serves on the influential Joint Legislative Committee on the Budget, playing an integral role in approving and managing our state's budget. 
In the State Capitol, Sharon has demonstrated her unwavering support for conservative causes, leading efforts to stabilize the state budget, improve education, create high-quality jobs in STEM fields, invest in infrastructure, advocate for families, and restore Louisiana's coastline.
She earned a mechanical engineering degree from Louisiana State University and went on to become one of the first female executives in a major oil and gas company. She eventually took charge of Shell's central deepwater assets situated in the Gulf of Mexico, a division of more than 160 employees with a budget in excess of a quarter of a billion dollars a year.  In that position, she oversaw roughly 10% of the oil production in the United States and was trusted with managing billions of dollars in assets. 
When her children were young, she was active in efforts to improve their schools. Her work was instrumental in spearheading initiatives to expand STEM programs locally. Sharon later received the National PTA Life Achievement Award in recognition for her hard work and leadership. 
Senator Hewitt and her husband, Stan, have been married for over 30 years and have two sons, Chris and Brad, who have now started their own families. They are longtime members of Aldersgate United Methodist Church in Slidell.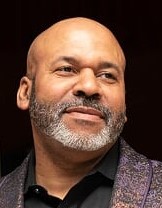 Anthony currently resides in Brandywine, MD with his wife Dion; sons Evan (27) and Anthony V (15).  He is currently a Sr. Project Manager at Soft Tech Consulting supporting the Network Services division of large government agency.
Anthony currently serves as the President of the Down Syndrome Association of Southern Maryland (DSASMD), serves on the Executive Committee for the Maryland Down Syndrome Coalition (MDAC), and serves as Co-Chair of the Arc of Maryland's Governmental Affairs Committee. His other community commitments include Special Olympics, Treasurer for the Bishop McNamara Parents club and other programs with his fraternity.  
Anthony has been engaged with legislative advocacy for over 10 years working primarily on local and state issues.   He has served as a panelist on engaging diversity in the Down syndrome community.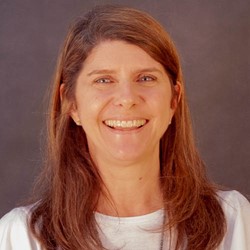 Liz Gary is the Policy Coordinator for the Louisiana State University (LSU) Human Development Center and Louisiana Leadership Education in Neurodevelopmental and Related Disabilities (LEND) program.  She educates LEND scholars on policy and helps them feel comfortable connecting with elected officials and policymakers. Liz teaches scholars to remain neutral while educating elected officials and policymakers about the perspectives and priorities of the disability community. That is, LEND scholars do not directly advocate; rather, they provide elected officials and policymakers with the information related to how public policies and/or legislation may impact members of the disability community.
Liz's role with LEND is personal. She was a scholar in the very first Louisiana LEND cohort in 2010 and a parent living with the significance of advocacy every day. Her son was born with Down syndrome 18-years ago, and Liz has advocated for families and individuals with intellectual disabilities ever since. This personal experience is what provides such an excellent education for LEND scholars. Liz knows first-hand how to share her unique experience as a mother, but also keep her message to elected officials and policymakers neutral, professional, and factual. Before joining LEND as the Policy Coordinator, Liz worked with Northshore Families Helping Families and coordinated the Partners in Policymaking program for 11 years. Liz says, "Awareness is the key to make sure all individuals are treated respectfully. An awareness of all individuals' capabilities and to ensure that everyone is treated equally."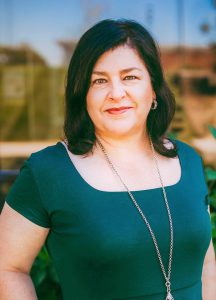 Denise Gehringer and her husband Jeff live in Papillion, NE and are the proud parents of four adult sons, three daughters-in-law, and two grandgirls.  Also, a beloved part of their family are five pups and a speedy tortoise.
From the day Denise's fourth son was born with Down syndrome, she immersed herself in learning everything possible to better understand and assist him.  This evolved into a desire to help all people with diverse abilities achieve their full potential to live healthy, fulfilling, and meaningful lives. This wish to see all people reach their life's goals is what has propelled her into being active in Legislative Advocacy.
Denise is the Executive Director of Sheltering Tree, Inc. Sheltering Tree builds and manages consumer-controlled, safe, affordable, and community-centered apartments for adults with developmental disabilities. Her goal is to empower those she serves to live self-determined lives, and to assist them in meaningful engagement in their community.
Her passion for serving those with special needs has filled every facet of her life.  She is the President of the Down Syndrome Alliance of the Midlands and Legislative Advocacy Chair. She is a member of the Board of Directors at the Munroe-Meyer Institute at the University of Nebraska Medical Center, the Education Rights Counsel, and the Brain Injury Alliance of Nebraska. Denise is a member of the Nebraska State ADA Task Force, the Nebraska Consortium of Citizens with Disabilities, and the National Down Syndrome Advocacy Coalition. She was also a 2019 ABLE National Resource Center Ambassador. Denise founded and directs the BSC TOPSoccer Program and is the Nebraska State Soccer Special Needs Commissioner.  
Denise was the 2021 Arc of Nebraska Legislative Advocate of the Year.
What Self-Advocates & Others Want You To Know

Daniel is pictured with Rep. Gary Palmer (R-AL.)
What Daniel Chaplin, former Advocacy Training Boot Camp presenter, legislative advocate, NDSC Self-Advocate Council member, and current NDSC Board member wants you to know about Advocacy Training Boot Camp.
I am an NDSC Self-Advocate Council and NDSC board member.
I am excited about the NDSC Advocacy Training Boot Camp From Your Couch.
I would like everyone to attend.
It is really informative, and it explains a lot about what advocacy really is and why it is important.
It is really important that you are able to speak to your legislators about legislation that will help people with Down syndrome."