Advocacy Training
NDSC Advocacy Training Boot Camp

This year we kicked off the NDSC Virtual Convention with the NDSC 4th Annual Advocacy Training Boot Camp.  This 3-hour session is designed for beginner advocates but is also a great opportunity for seasoned advocates to get the training needed to take their advocacy efforts to the next level. This virtual NDSC Advocacy Training Boot Camp was included with all General Conference and Youth & Adults Conference registrations and featured information from self-advocates who are making a difference through their personal advocacy efforts, parent advocates, a State Representative, a State Senator, and the expert NDSC Policy & Advocacy Team.
Advocacy Training Boot Camp is designed to be an Advocacy mini-course with a focus on legislative advocacy.  Whether a beginner to advocacy or an experienced advocate, attendees walked away with something new and be energized after this session. NDSC Advocacy Training Boot Camp is appropriate for parents, professionals, and of course, self-advocates!
Training Resources
Speakers & Bios
Jawanda Mast is a Grassroots Advocacy Consultant and the founder of #321Advocate, a social media advocacy group. She is a member of the NDSC's National Down syndrome Advocacy Coalition (NDAC) and President of the Kansas Disability Rights Center Board. She serves on numerous legislative task forces aimed at improving public policies for people with disabilities. She has been involved in disability advocacy since her daughter Rachel, who is enrolled in an inclusive college program, was born with Down syndrome 21 years ago. She and Rachel are passionate about the inclusion of individuals with Down syndrome and have presented at many conferences.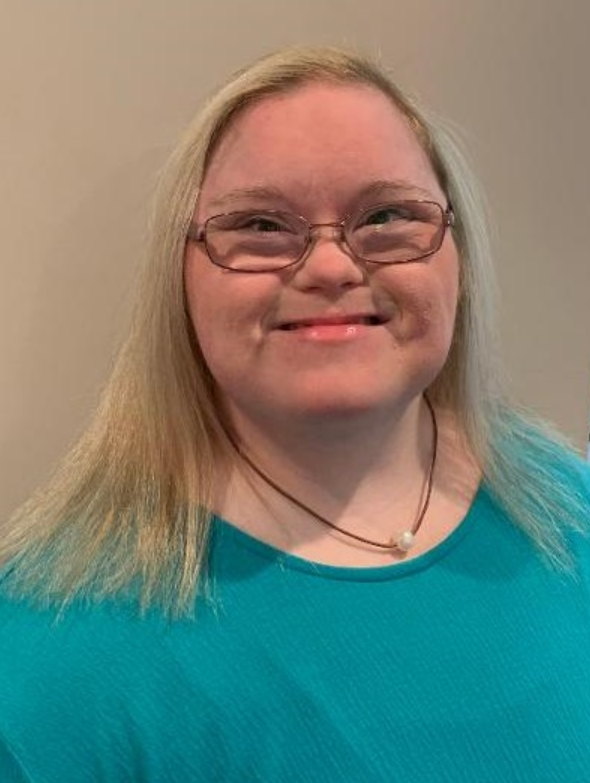 Jessie Smart is 31 years old and lives in Olive Branch, MS. She graduated from Lewisburg High School with an Occupational diploma and attended two semesters at Northwest Mississippi Junior College. She worked for the Down Syndrome Association of the Mid-South (DSAM) as a Communications Assistant until last year when the pandemic hit.  She took the office skills she learned in her job at DSAM and presently is the bookkeeper for a local landscape company. Jessie is taking a 34-week Disciple class at her church and attended a one-day Lay Servant Ministries Seminar.  She hopes to someday serve in the ministry.  She continues to use her actions and her voice to advocate for those with disabilities.
In 2009, Jessie received the international" Yes I Can Award" from the Council of Exceptional Children.
Jessie has been involved in legislative advocacy for many years. She advocated in Washington, D.C. with members of Congress from her state and was instrumental in passing the Mississippi ABLE Act. Jessie is a proud self-advocate and especially proud of her board service. Jessie says "We, as self-advocates, need to speak about issues that are important to us. Serving on the Board of Directors in your organization is one of the best places to begin.  This allows us to have our voices heard."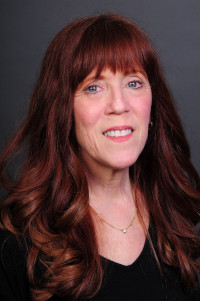 Ricki Sabia, JD is the parent of an adult son with Down syndrome and the Senior Education Policy Advisor for the National Down Syndrome Congress. Her work over the past two decades has focused on increasing state accountability for academic performance and improving educational opportunities and post-school outcomes for students with disabilities, especially those with Down syndrome. To achieve these goals, Ricki has worked on increasing access to quality inclusive education and the implementation of Universal Design for Learning (UDL). She founded and chaired the National UDL Task Force and is a member of the National UDL Council. In addition, Ricki has worked with a number of federally-funded projects on alternate assessments and access to the grade-level general education curriculum. Currently, she is the parent liaison to the TIES Center. This center is focused on inclusive education for students who take alternate assessments
Stephanie Smith Lee is the NDSC Senior Policy Advisor and has over thirty-five years of public policy experience including serving in senior staff positions in the U.S. Senate and House of Representatives. Since her daughter, Laura, was born with Down syndrome in 1982, she has led many successful disability advocacy efforts at the local, state, and federal levels. As the Director of the Office of Special Education Programs (OSEP) for the U.S. Department of Education, Ms. Lee directed the policy development, program planning, monitoring, evaluation, research, and implementation of IDEA, the federal special education law. As Senior Policy Advisor for the National Down Syndrome Society, she developed and trained an effective grassroots campaign, advocated with Congress, and directed a postsecondary project that developed inclusive postsecondary programs in various states, and she led the successful effort to amend the Higher Education Act (HEA) to obtain federal financial aid and model programs for students with intellectual disabilities (ID). She continues that leadership role in the advocacy to retain the ID provisions in the HEA as Co-chair of the Inclusive Higher Education Committee. On behalf of NDSC, she also chairs the National Coordinating Center Accreditation Workgroup that is developing model accreditation standards for these programs. Ms. Lee has served on a variety of state and national commissions, including a Senate appointment to serve on the Ticket to Work and Work Incentives Advisory Committee. She has received many awards and honors, such as the "I.D.E.A. Hero Award" from The Arc of the U.S. for the key role she played in the successful reauthorization of I.D.E.A. in 1997 and the "Distinguished Service to Education Award" from George Mason University in 2007.
Daniel Chaplin is 30 years old and lives in Birmingham, Alabama, where he works 30 hours a week as a mailman and clerical assistant at a law firm. Daniel graduated from Oak Mountain High school in 2010 with a regular diploma. He took classes at Samford University and Jeff State Community College from 2010-2012. From 2014-2017, Daniel was elected by his peers in the Youth & Adults Conference to serve on the National Down Syndrome Congress Board of Directors. In 2019, he was elected by the NDSC General Membership to again serve on the NDSC Board.  In addition to loving his job, he loves running in half-marathons and ballroom dancing but also has a passion for advocating for people with Down syndrome.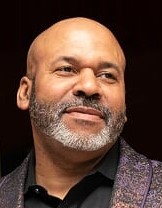 Anthony Zanfordino currently resides in Brandywine, MD, with his wife Dion and sons Evan (26) and Anthony V (14).  He is currently a Sr. Project Manager at Soft Tech Consulting supporting the Network Services division of a large government agency.
Anthony currently serves as the President of the Down Syndrome Association of Southern Maryland (DSASMD) and is a member of the Maryland Down Syndrome Coalition (MDAC).  His other community commitments include coaching for Special Olympics, Treasurer for the Bishop McNamara Parents Club, and other programs with his fraternity.
Anthony has been engaged with legislative advocacy for the past 10 years working primarily on local and state issues.   He has served as a panelist on engaging diversity in the Down syndrome community including for the NDSC Town Hall Meeting on Race Relations.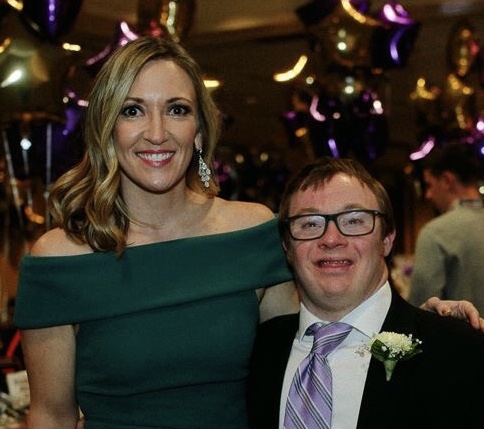 Kari Jones, President & CEO, joined the Down Syndrome Association of Central Ohio (DSACO) in 2014.  Kari, along with her family, has been connected to DSACO in some capacity since 1985 when her brother, Alex, was born with Down syndrome. DSACO serves 23 counties throughout Central Ohio and collaborates quarterly with all six DSA's that, together, serve all 88 of Ohio's counties.
Kari firmly believes that collaboration is the key to creating successful outcomes that positively impact the community DSACO aims to serve.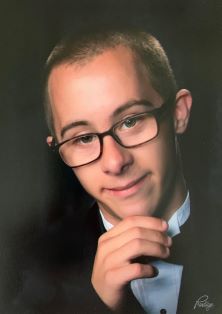 Noah Bradshaw is 19 years old and lives in Elkton, MD with his parents and sister Julia. He is a recent high school graduate who enjoys a wide range of interests: sports, cooking, dancing, drawing, and making music. Noah holds two part-time jobs: as a Starbucks barista and "Sandwich Makin' Man" at Jimmy John's. A Delaware Special Olympics athlete since 2007, he has competed in several sports, earning top medals in swimming for his awesome Butterfly. Noah has participated weekly in Down to Box since its founding and enjoys the social aspect as much as the physical challenges from his favorite coaches, Jon and Lauren. Noah's top two activities are making friends and trying new things!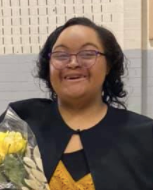 Lauren Devard, self-advocate
Lauren Season Devard lives in Bear, DE with her parents, Leonard and Samtra, and two younger brothers – Sam, 18 and Solomon, 17.  Lauren attended Journey Christian Academy.  She is a social butterfly and enjoys spreading joy to all whom she encounters.  Lauren also loves music, dancing, singing, drawing, designing fashion, and cooking.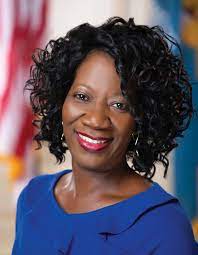 Rep. Kendra Johnson, Delaware House of Representatives, District 5, D
Kendra graduated from Chester High school in 1987 and eventually went on to earn a master's degree in Human Services from Lincoln University and is currently an Executive Director at Elwyn, one of the nation's oldest nonprofit organizations.  Kendra has served on the Board of Directors for the Chester YWCA. After transitioning from Pennsylvania to Delaware, she continued with her desire to serve by joining the Bear Crossing Maintenance Corporation Board of Directors where she has been a member since 2011. Kendra is also serving as the Board President of the Ability Network of Delaware, formerly known as DelARF, which is an advocacy group focused on nonprofit providers of Human Services. In accord with her passion for education, she was also a member of the Gunning Bedford PTA.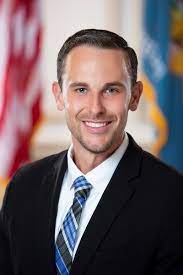 Rep. Mike Smith, Delaware House of Representatives, District 22, R
As a member of the House, Rep. Smith serves on the following standing House committees:  Education; Health & Human Development; Labor; Economic Development, Banking, Insurance & Commerce; and Veterans Affairs.  Rep. Smith's membership affiliations outside the General Assembly include the following organizations: Kids With Confidence Board Member; Newark Morning Rotary Member; Christ Community Church-Children's Ministry Volunteer; Christ Community Church-Business Team Member; Economic Development Council-New Castle County Chamber of Commerce; Economic Development Committee-Delaware State Chamber of Commerce; Lori's Hands Board Member; Western YMCA U7 Flag Football Head Coach; Piedmont Assistant Baseball Coach; and Rush Soccer Head Coach.  Rep. Smith is Director of Strategic Initiatives & Partnerships at the University of Delaware's College of Health Sciences. He and his wife, Christy, have two children: Braedon and Nathan.
What Self-Advocates & Others Want You To Know

Daniel is pictured with Rep. Gary Palmer (R-AL.)
What Daniel Chaplin, former Advocacy Training Boot Camp presenter, legislative advocate, NDSC Self-Advocate Council member, and current NDSC Board member wants you to know about Advocacy Training Boot Camp.
I am an NDSC Self-Advocate Council and NDSC board member.
I am excited about the NDSC Advocacy Training Boot Camp From Your Couch.
I would like everyone to attend.
It is really informative, and it explains a lot about what advocacy really is and why it is important.
It is really important that you are able to speak to your legislators about legislation that will help people with Down syndrome."