National Down Syndrome Advocacy Coalition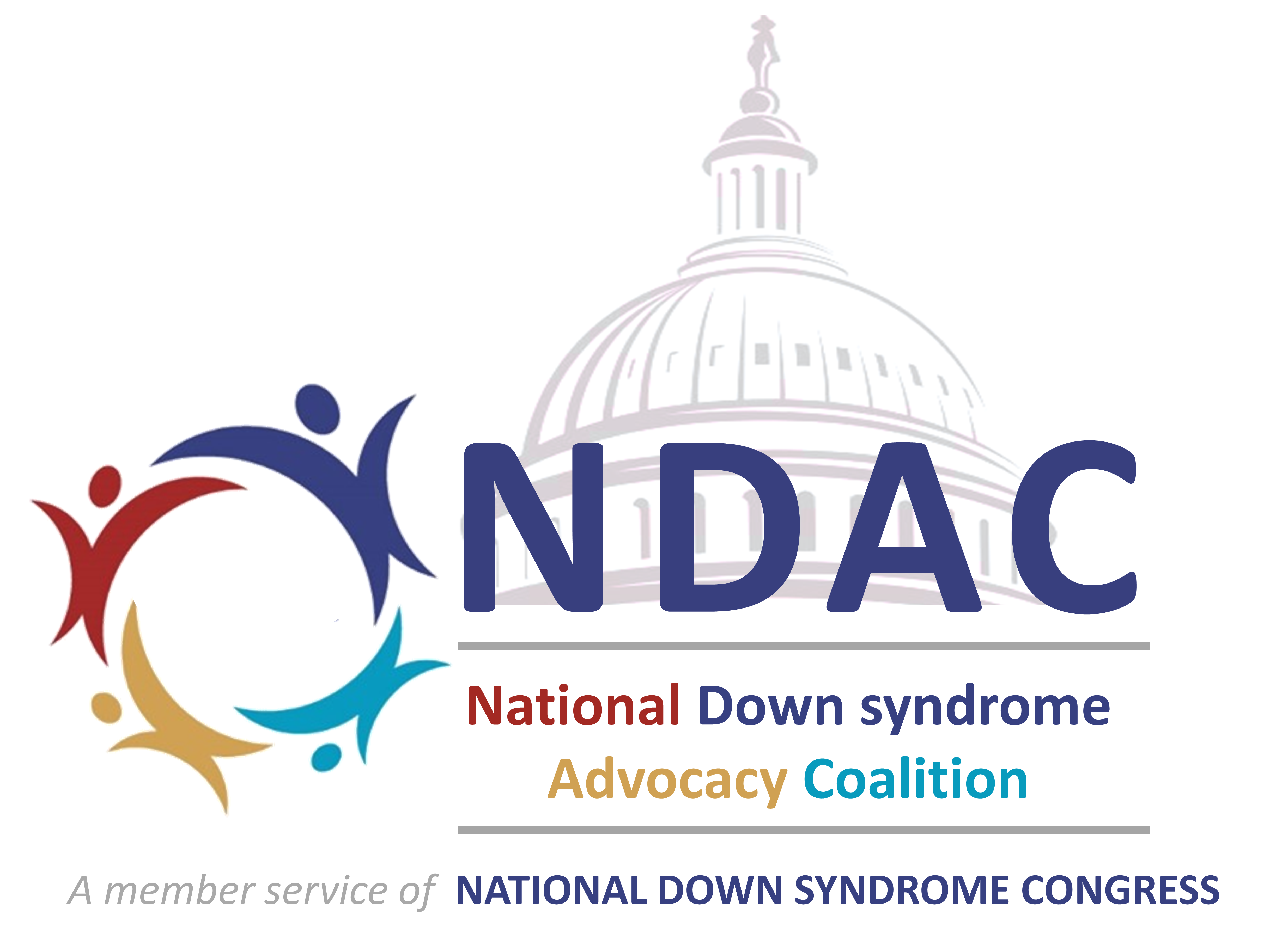 About NDAC
The National Down Syndrome Advocacy Coalition (NDAC) is a member service of the National Down Syndrome Congress ("NDSC"). NDAC is a grassroots advocacy service that is designed to educate individuals with Down syndrome, their family members, and other allies about policy issues and give them the advocacy tools and techniques they need to effectively engage with their legislators to advocate for change. NDAC aligns with NDSC's purpose since its founding in 1973: to promote the interests of people with Down syndrome and their families through advocacy, public awareness and information.
With this program, we bring together advocates of all abilities and levels of experience from across the country that have a passion for the Down syndrome community. Through NDAC's education, training opportunities and engagement on social media, we will cultivate a broad coalition of advocates who will be able to effectively engage with lawmakers, agencies and other key decision makers to promote policy change. This program will also work to involve and engage more advocates, including individuals with Down syndrome, their parents and other allies who support our community.
NDAC is comprised of two types of members: Members and Group Members.  NDAC Members are advocates of all abilities and levels of advocacy experience. Anyone can become an NDAC Member by filling out the application and agreeing to the terms of membership. NDAC Group Members are local, statewide or national groups that are Down syndrome-specific, cross-disability, other disability-specific or other allies who are interested in working together with NDAC on outreach, messaging and sharing information.
NDSC would like to thank all NDAC Members and Group Members for their interest and volunteer advocacy efforts. Joining our voices together through NDAC will make us all stronger in advocating for the rights and opportunities for people with Down syndrome.
If you have questions, please visit our Frequently Asked Questions (FAQ) page HERE.
Contact Us with Questions: Jawanda Mast, NDSC Policy & Advocacy Associate, jawanda@ndsccenter.org