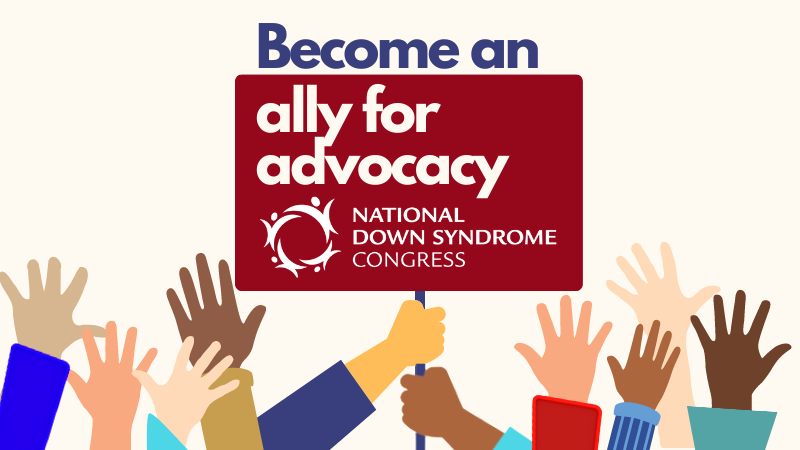 Your support is critical, and today your participation can make an even bigger impact. When you join the NDSC ally for advocacy campaign, a monthly giving program, you will support NDSC's policy and advocacy efforts. Your ongoing monthly contribution will support the NDSC Policy & Advocacy team to engage with policymakers on a bipartisan basis and to educate and empower stakeholders to speak up for policies that will improve the lives of individuals with Down syndrome and their families.
Become an ally for advocacy Fundraiser
The goal of each Fundraiser is to build a team of at least 7 allies to join this campaign as monthly subscribers. If you would like more details on becoming an ally for advocacy Fundraiser, please email NDSC Development Director Christine Milano at Christine@NDSCCenter.org with "I want to become an ally for advocacy Fundraiser" in the subject line. On June 17, NDSC will host a virtual celebration to acknowledge all campaign fundraisers.