NDSC E-News ~ May 2022
Save the Date
Everyone at NDSC and our Presenting Sponsor, Peach Bowl, Inc are thrilled to announce that on September 1, 2022, NDSC will host the Big Game Ball at the College Football Hall of Fame in Atlanta, GA. The event is a prelude to the Chick-fil-A Kickoff Classic™ games that officially mark the beginning of the college football season.
During the event we will honor the postsecondary programs serving those with intellectual disability at Clemson University (ClemsonLIFE), Georgia Tech (Excel), the University of Georgia (Destination Dawgs), and the University of Oregon College of Education Special Education Graduate program as well as a Corporate, Non-profit, and Individual honoree.
Register Today for NDSC's 50th Annual Convention
We're looking forward to seeing so many of you in New Orleans. While registration for Youth & Adults, Siblings, and Kids' Camp have closed, General Conference and Deep Dive registration will remain open through onsite in New Orleans.
Sign up to volunteer at the 50th Annual NDSC Convention! Join us in New Orleans for an exciting week and a free t-shirt! We're recruiting volunteers for a fun and rewarding weekend. No previous experience is necessary, just a desire to interact directly with people with Down syndrome and a willingness to have fun! (Age requirement varies from 16 & older to 18 & older)
We are so excited to be able to share our 50th Anniversary this year. We want to memorialize our history as part of that process and we need your help. We want to hear your history with the National Down Syndrome Congress! At this year's convention in New Orleans, we hope to create a display of the history of the NDSC and include your favorite memories, personal stories, and throwback photos. We hope to outline some of the major moments in the history of the NDSC, so please feel free to share important moments in time for the Down syndrome community as well. Thanks for being part of our amazing history.
Color My World with Love Premieres June 12th
Don't miss Lily D. Moore and David DeSanctis in the premiere of Color My World with Love on Sunday, June 12 at 9/8c on Hallmark Movies & Mysteries!
Down Syndrome Clinic to You: A New Virtual Clinic for Families
Over 95% of individuals with Down syndrome in the U.S. do not have access to a Down syndrome specialty clinic. Researchers at Massachusetts General Hospital and Harvard Medical School have now created "Down Syndrome Clinic to You" (DSC2U) as a way to bring the latest advances in health and wellness for people with Down syndrome directly to caregivers' home computers.
With DSC2U (dsc2u.org), caregivers complete an online intake form, where they identify current concerns about their son or daughter with Down syndrome. Their responses generate two personalized documents: a plan for caregivers and another one for the primary care providers of their sons/daughters. Funded by a national PCORI grant, Dr. Brian Skotko will review the efficacy and satisfaction results of more than 200 English- and Spanish-speaking families who have already used DSC2U. This workshop will include a demonstration of DSC2U so that all families feel empowered to begin using it in their own homes.
You're Invited: 2022 General Membership Meeting
All NDSC members are invited to attend the 2022 General Membership Meeting to be held at 3:30 PM CT on June 24 at the Hyatt Regency New Orleans. This is an opportunity for members to hear updates from: NDSC Foundation Trustees  on the financial standings of the organization; NDSC Executive Director Jordan Kough with an overview of organization activities; and the  Nominating Committee with the slate of nominees for election to the Board of Directors for ratification. Other business will be conducted as warranted.
Policy & Advocacy Director to Step Down to Join Public Policy Council
NDSC is sad to announce the upcoming departure of Policy & Advocacy Director Heather Sachs, effective July 15, 2022 after the NDSC Convention. Heather has served as NDSC's Policy Director since 2017 and has been an advocacy leader in the national Down syndrome community for over a decade at the national, state, and local levels. As NDSC's Policy & Advocacy Director, Heather founded NDSC's nationwide grassroots advocacy program, the National Down Syndrome Advocacy Coalition (NDAC), which helps to educate and mobilize advocates from all over the country and is now over 500 advocates strong. Heather has been responsible for restructuring NDSC's policy team and overseeing NDSC's policy agenda in the areas of community integration, education, employment, financial empowerment, healthcare, housing, transportation, and Medicaid. On behalf of NDSC, she has also served as a leader of the Collaboration to Promote Self-Determination and longtime Co-chair of the Financial Security Task Force for the Consortium for Constituents with Disabilities.
Upon stepping down from the Policy Director role, Heather will immediately join NDSC's bipartisan Public Policy Council, so will continue to play a role in developing and implementing NDSC's policy agenda. In explaining her departure, Heather said, "It is time for me to step back and focus on my family as well as some projects to serve my local community." She continued, "NDSC is an amazing organization with the best Policy Team in the country, and I will continue to support it for many years to come."
NDSC is grateful to Heather for her many years of service. We will be commencing a search for a new Policy Director and some potential additional positions on the NDSC Policy & Advocacy team in the very near future, so stay tuned for job postings!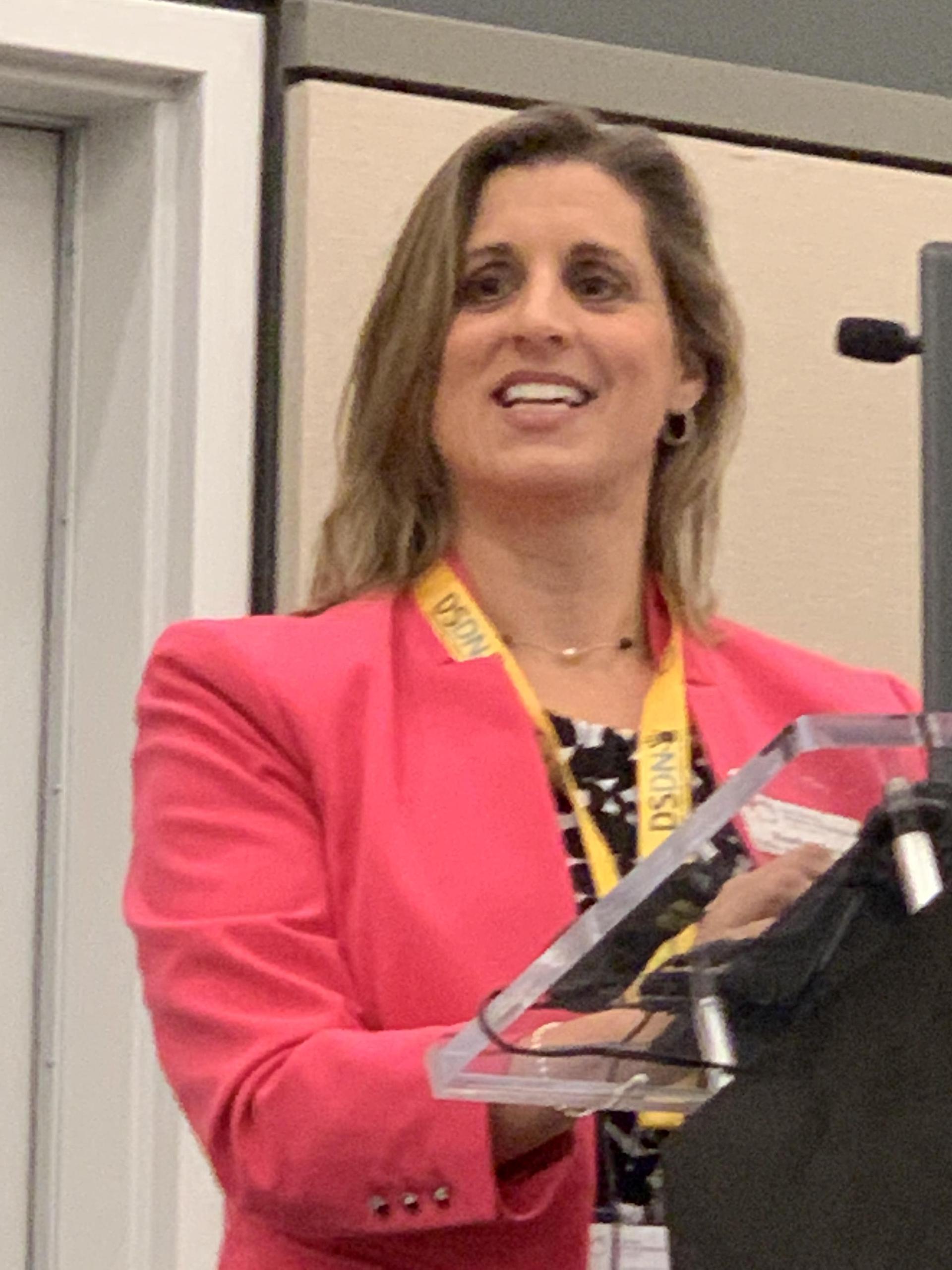 Make a Difference: Engage and Act or Take Action and Stay Informed
The NDSC Policy & Advocacy Team is committed to keeping the Down syndrome community informed about policy issues and engaged in policy efforts. Policy team members serve on committees and work with many other disability organizations to stay engaged and informed. Your voices are needed to help fight for equal rights and opportunities for individuals with Down syndrome. NDSC provides two easy ways to engage and act.
First, sign up for Action Alerts. By providing basic contact information, you will receive action alerts whenever policy issues arise. Action alerts provide background on the issue and how it will affect people with Down syndrome and other disabilities. You will receive a targeted email that allows you to easily contact your legislators by simply clicking. Helping make policy change only takes a moment!
NDSC's most recent Action Alert asks you to reach out to your Senators in support of the bipartisan Social Security Income (SSI) Penalty Elimination bill (S. 4102). The current asset limits ($2,000 per individual/$3,000 per couple) have not been raised since 1989. This bill would raise SSI asset limits to $10,000 per individual and $20,000 per couple and eliminate the marriage penalty. Learn more and TAKE ACTION NOW!
Another simple and easy way you can engage and act, is by joining the National Down Syndrome Advocacy Coalition (NDAC). NDAC is a member service of the National Down Syndrome Congress (NDSC). NDAC is a grassroots advocacy service designed to educate individuals with Down syndrome, their family members, and other allies about policy issues and give them the advocacy tools and techniques they need to effectively engage with elected officials at all levels. Through NDAC's education, training opportunities, and engagement on social media, NDSC cultivates a broad coalition of advocates who are equipped to effectively engage with lawmakers, agencies, and other key decision makers to promote policy change.
Anyone can become an NDAC Member by filling out the online application and agreeing to the terms of membership.   NDAC also hosts a private, closed Facebook group so the NDSC Policy Team can share important information, and members can share information with one another. 
If you have questions, please visit our Frequently Asked Questions (FAQ) page.
Contact Us with Questions: Jawanda Mast, NDSC Grassroots Advocacy Manger, jawanda@ndsccenter.org. 
NOTE: 
Action Alerts, NDAC Membership, and general NDSC communications require separate sign-ups.