Staff & Consultants
Daniela Fowler
Multicultural Program Coordinator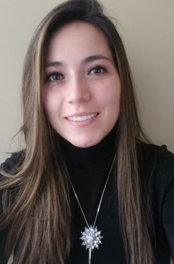 Daniela Fowler is originally from Colombia. She grew up and studied there and then came to The United States in a student exchange program.
Daniela has a Bachelor's degree as a Modern Languages Teacher; she is a creative and energetic education specialist who offers diverse experimental learning environments to enhance individual development. Friendly, supportive, and motivated with a desire to promote people's potential. Dani has worked in different schools as a teacher and department head back in her home country.
Dani enjoys learning about the different processes that kids have; she has additional certifications in teaching and from the University of Arizona as a translator. She is also a Make a Wish Foundation volunteer. Her favorite hobbies are everything involving crafts and traveling.