NDSC E-News ~ January 2019
NDSC's Mission Moment – Reflecting on 2018 and Looking Forward to 2019
with

Executive Director David Tolleson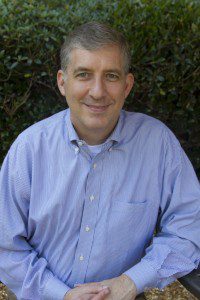 Happy New Year!
This year is off to a great start, as NDSC recently received a grant of $500,000 over three years to expand our ongoing work in rural, tribal, and urban outreach, and to take our renowned Educators Conference on the road.  We are so grateful for this wonderful gift and appreciate that the private benefactor recognizes the transformative nature of NDSC's educational programs for parents and professionals. For nearly five decades, NDSC has been the Down syndrome community's leading information and advocacy resource–one particularly recognized for its caring, family-oriented approach.

This generous gift not only supports the work of NDSC but also provides more opportunity for us to collaborate with our affiliate partners.  NDSC has a long history of welcoming like-minded groups that share our commitment to the community. As always, NDSC will continue to provide our hard-working local and regional partners with resources, support, and federal representation in a way that is both meaningful and affordable. We are particularly proud of the decades of partnership with our valued network of affiliated parent groups and are excited about developing relationships with more local groups through these enhanced outreach programs.
Finally, the New Year also means a new balance of power in Washington.  The fact that control of the House of Representatives changed from one party to another was as predictable as spring following winter – throughout the history of our republic, executive and legislative power has shifted from party-to-party.  It's always been that way and always will be that way, which is why NDSC focuses on being Washington's most trusted, reliable and non-partisan source of accurate information regarding policy issues related to Down syndrome.  No wonder then, when the new Director of the Office of Special Education Programs recently wanted to meet with the nation's most trusted advocates on special education policy, she called NDSC.
As we move forward into 2019, I hope you won't hesitate to contact us whenever we may be of assistance.  It's our pleasure and privilege to serve you and your family.
With best wishes,

World Down Syndrome Day 2019
21 Quotes in 21 Days
It has become an NDSC tradition! The 21 Quotes in 21 Days Campaign, leading up to World Down Syndrome Day, March 21st.  If you are a self-advocate and you have a signature quote, a funny quote, or one that you just really like please email rhonda@ndsccenter.org and be heard!
Be sure to include in the email your quote, your first name, the names of the city and state that the self-advocate lives and don't forget to attach a high-resolution picture of the self-advocate.  In the subject line enter 21 Quotes in 21 Days. We may not be able to use every submission in the 21 Quotes in 21 Days Campaign 2019 but you just might see your photos on our website or a social media page for another project.
During the month of March we will post pictures and quotes daily on our social pages, then on WDSD, we will share a slideshow of all 21 days of photos and quotes as we celebrate World Down Syndrome Day!
NDSC 2nd Annual All Kinds of Heroes Golf Classic
The National Down Syndrome Congress and tournament Grand Marshall, Rachel Wilson, invite you to join us for the 2nd Annual NDSC All Kinds of Heroes Golf Classic to be held on World Down Syndrome Day, March 21st at the beautiful Legacy on Lake Lanier Golf Course. Join our "HEROES" – firefighters, police officers, military, teachers and individuals with Down syndrome – on this special day as we putt with a purpose!
You don't have to be in Atlanta to get in on the fun! A highlight of the day is sure to be the Fire Ball Drop.  Get your Fire Balls now, then watch us on Facebook Live as we drop them from high atop an aerial ladder of a fire truck.  The owner of the ball that lands first in the hole on the green below, or closest to it will win a CASH PRIZE!
Register to play with us or order your FireBalls now
NDSC Convention News
Make Plans to Attend the NDSC 47th Annual Convention



June 27th – 30th – Pittsburgh, PA
We are thrilled to bring convention attendees the opportunity to learn from one of the leading speech pathologists in the Down syndrome Community.  Jennifer Bekins, CCC-SLP received her training from Loyola University under the direction of the infamous Dr. Libby Kumin.  Although she has studied under this world-renowned speech and language expert who has dedicated her career since 1969 to help people with Down syndrome, Jennifer would argue that her sister with DS was her biggest teacher.
Jennifer will present a 4-hour pre-conference session – Communication Foundations for Children with Down Syndrome. She will also present a 90-minute general convention workshop on this topic.  Families will gain tips, tricks, tools, and strategies with proven success in both of Jennifer's sessions.
Awards Nomination Deadline – January 25th
The NDSC Annual Convention is a great platform to recognize individuals and organizations for outstanding achievement within the Down syndrome community. We are accepting nominations through January 25th for the following:
Exceptional Meritorious Service Award
Employer of the Year Award
Christian Pueschel Memorial Citizen Award
Sig Pueschel NDSC Service Award
National Parent Group Award
Pueschel/Tjossem Memorial Research Award
National Media Award
Education Award
Thank you to our sponsors who have already committed to joining us in Pittsburgh!
Our People Are the Difference
NDSC Senior Education Policy Advisor, Ricki Sabia

Helping Implementation of Least Restrictive Environment Provisions in IDEA
NDSC Senior Education Policy Advisor, Ricki Sabia, is helping improve the implementation of the Least Restrictive Environment provisions in the Individuals with Disabilities Education Act (IDEA) by acting as the parent liaison to the TIES (Time/Instructional/Engagement/Support) Center. As part of her work as a parent liaison, Ricki will be collaborating to develop new parent resources. One such resource already completed is 10 Reasons to Support Inclusive School Communities for All Students.
The TIES center is affiliated with the National Center on Educational Outcomes in the Institute on Community Integration at the College of Education and Human Development, University of Minnesota. The Center has been funded by the U.S. Department of Education to work with states, districts, and schools to support the movement of students with the most significant cognitive disabilities (students who take alternate state assessments) from less inclusive to more inclusive environments.
For more information on advocacy, to receive Action Alerts, and stay informed visit the NDSC Policy and Advocacy page.
In the Community
BIG News – NDSC Takes the Educator Conference on the Road
Join the National Down Syndrome Congress, DSA Middle Tennessee, and world-renowned speakers in Nashville, TN, February 23, 2019, for a special workshop for educators working to enhance outcomes for their students with Down syndrome and other intellectual disabilities, as well as autism.
This workshop will engage participants in identifying and implementing strategies applicable to classrooms from kindergarten through 8th grades. Discussions will include ways to further include students in the general education classroom through effective literacy interventions, differentiated curriculum, technology, and behavioral practices.
We've Got Even BIGGER News!
National Down Syndrome Congress (NDSC) Executive Director, David Tolleson, announced that the organization has received a half-million dollar gift from a private benefactor. The financial support provided through this grant will support the organization's rural and educational outreach programs provided through the NDSC Center for Outreach & Education.
Calling all Non-profit Leaders – Or You Call Us to Attend the NDSC/DSAIA Co-Sponsored Webinar
Join us this Thursday, Jan. 17th for a co-sponsored webinar with DSAIA where NDSC Policy and Advocacy Director, Heather Sachs and Associate, Lauren Camp, will discuss how nonprofit organizations can – and why they should – engage in Grassroots Advocacy, resources available to get your group connected and educate members about policy issues, and the NDSC's National Down Syndrome Advocacy Coalition (NDAC).
You don't need to be a policy expert- we've done the research and analysis for you- take advantage of our resources and expertise! We look forward to spending time with you on Thursday, January 17, 2019 – 1:00 PM – 2:30 PM (EST).
DSAIA Conference – Feb. 28 – Mar. 3
The Down Syndrome Affiliates in Action Conference is designed for new AND veteran leaders from established or growing Down syndrome-focused organizations across the country and the globe.
DSAIA 2019 is focused on improving the way Down syndrome organizations deliver programs/services and operate as a nonprofit. The conference also helps deepen the connection the many DS leaders have within the community while allowing them to learn and network with the best in our community.
Join Our Friends at Global Down Syndrome Foundation
Register Now for Global's Spring Webinar -Take a Deep Breath: Lung Infection & Cognition in Down Syndrome – This webinar will discuss the connection between lung infection and cognition in Down syndrome. Find out what families need to know and important new research that can benefit your loved ones with Down syndrome.