NDSC Town Hall Meetings on Race Relations

Join the NDSC as we continue the conversation on race relations with leaders from Down syndrome organizations across the country.  We welcome all to join as organization leaders will discuss different perspectives, what they have been doing to bring more diversity to their membership and boards, and talk about what's next in building more inclusive organizations.
This live webinar will be held on March 24, 2021, at 6:00 PM Eastern.  The Town Hall meeting is free but does require that you register in advance.
On June 15, 2020, NDSC hosted a Town Hall Meeting on Race Relations, asking the question How Do We All Do Better? The event included a panel of NDSC leaders, law enforcement, and community members who participated in an open discussion around the state of race relations in the world today and the longstanding history of racism that is pervasive in our society today.
In order to create change, ALL our voices will be necessary as we keep the conversation going.  We hosted our next Town Hall Meeting – How Do We All Do Better: Continuing the Conversation, on July 16, 2020, where our panelists answered questions raised in the first Town Hall Meeting.
Looking for Resources? We will continue to add resources to the library, so check back often and look for notices of newly added materials.
Implicit Bias Training
The Kirwan Institute for the Study of Race and Ethnicity is an interdisciplinary engaged research institute at The Ohio State University established in May 2003. As a racial equity research institute, their goal is to connect individuals and communities with opportunities needed for thriving by educating the public, building the capacity of allied social justice organizations, and investing in efforts that support racial equity and inclusion.  This course will introduce you to insights about how our minds operate and help you understand the origins of implicit associations. You will also uncover some of your own biases and learn strategies for addressing them.
Panelist Bios
 Town Hall Panelists
Roxanne Hoke-Chandler is the mother of two daughters, Ebony Joy and Faith, who has Down syndrome.  She serves on many advisory boards and is on the Diversity Committee at the National Down Syndrome Congress, the Diversity Task Force at the Massachusetts Down Syndrome Congress, is a Parent Advisor for Massachusetts General Hospital, and is a founding member of the 21Shades support Group and the African American/Black people who have Children with Down syndrome Facebook group.
Roxanne is employed by the Massachusetts Department of Public Health as the State-Wide Family Engagement and Collaboration Coordinator for Early Intervention, She has worked for 19 years supporting families through speaking at engagements, conducting workshops for families, educators, and practitioners on parents' rights and options and on promoting family engagement in their children's health development and education. She has a strong interest in perceived "hard to reach" and "underserved populations." Along with speaking at forums on childcare, literacy, healthcare disparities, the medical home model, and parents' rights for children with special needs, she has worked as adjunct faculty at UMass Boston in its Early Education and Care in Inclusive Settings program.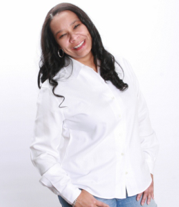 Kimberly D. Ewing is an Implicit Bias Trainer, Anti-Racist Trainer, Diversity Trainer, a Certified Olweus Bullying Prevention Trainer, and a Cost of Poverty Experience (COPE) Facilitator. In addition, Kimberly is an Emotional CPR (eCPR) Coordinator and Trainer through Allies of Indiana, which promotes mental wellness.  Allies of Indiana is a peer-run community-based organization that provides recovery, inspiration, hope, support, and education to individuals working toward mental and lifestyle wellness.  Kimberly holds a BS in Communications from the University of Indianapolis and an MS in Higher Education from Indiana State University.  As the President of KDE Motivates, Kimberly is dedicated to mental wellness, racial healing, social justice, racial equality, human right, bullying prevention, empowering allies, educating humans of all ages, and celebrating diversity.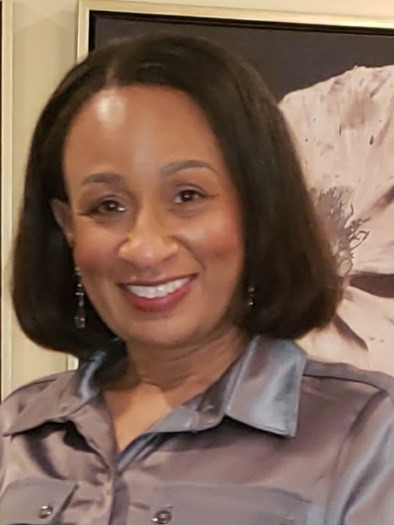 Shauntel Neal-Howe is an NDSC Board of Directors Vice-President, Chair of the NDSC Diversity Committee, and active member of the African American/Black people who have Children with Down syndrome Facebook group. She grew up in Indianapolis, IN, and learned early on the importance of supporting organizations and efforts that charter themselves to serve the "underserved." Along with a passion for stepping up in the Down Syndrome and broader disability communities, Shauntel has attributed her time to many other worthy causes, including efforts steered by the American Red Cross, American Cancer Society, and Cobb County, GA Parent Engagement Committee. Shauntel also sits on sharing panels engaging families, educators, and church ministries in establishing disability inclusion programs.
Professionally, Shauntel Neal-Howe is a Financial Planning & Analysis Consultant, focusing on corporate finance, planning, and process improvement. She currently resides in Smyrna, GA, but will soon be making a move to Houston, TX, with her husband Zachary and daughter Zoe, who has Down syndrome.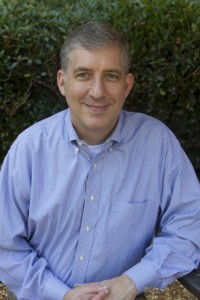 David Tolleson has served as the National Down Syndrome Congress' Executive Director since May 2003. Before joining the NDSC, David held the position of COO of Southern Druggists, Inc. and also served three terms on the Roswell, Georgia City Council. Since David's arrival, the NDSC has seen tremendous growth. The NDSC Annual Convention – the largest of its kind in the world – now serves more than four times the number of self-advocates and siblings and nearly twice the number of overall attendees than when David joined the organization. Under his leadership, the NDSC has also seen significant growth in both its outreach to underserved communities and in its policy and advocacy work. But when asked about what he's proudest, David notes NDSC's reputation as a stable, collaborative, fiscally responsible force for good in the disability rights community. David enjoys working with NDSC's terrific board, staff, volunteers, and families and is excited about making a difference in the lives of men, women, and children with Down syndrome and their families.  In David's spare time he likes to read, hike, and travel and enjoys spending time with his family.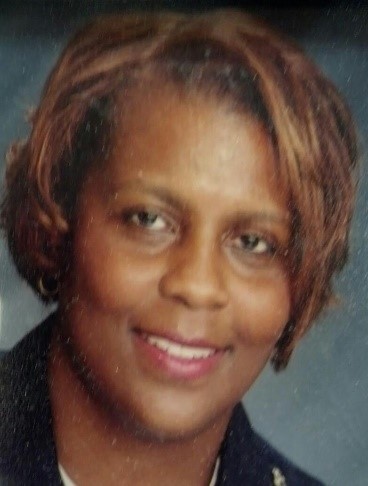 Sgt, Gina M. Weathers is a native of Indianapolis, In. She retired in 2018 after 31 years of service in the Indianapolis Metropolitan Police Department.  She holds a Bachelor's Degree in Organizational Management from Oakland City University.  While with the Indianapolis Metropolitan Police Department, Sgt. Weathers worked as a Street Officer,  Internal Affairs Investigator, Training Instructor, Medical Liaison in Human Resources, Affirmative Action Officer, Domestic Violence Investigator, Community Relations Officer, and Recruiting Officer, to name a few of her assignments.
Gina is married to Marty and is the favorite Auntie (mother) to many children and young adults in her friend and family circle.  She continues to stay active with IMPD as a volunteer with the Chaplain's Office.  Gina currently works part-time as an Office Coordinator/Receptionist at her church, Mt. Carmel Baptist Church on Indianapolis' far eastside
Anthony Zanfordino is a resident of Brandywine, MD, where he lives with his wife Dion and two sons Evan and Stormie, who is 13 years old and has Down syndrome.  Anthony currently coaches multiple sports for Special Olympics in Prince George's and Charles Counties, Maryland.  He is a member of the Parents of children with Down Syndrome (PODS) and President of Down Syndrome Association of Southern Maryland.  Previously, Anthony served as Chair of the Arc of Prince George's board. In addition, he is a lifetime member of Omega Psi Phi Fraternity, Inc.
Anthony is a Program Manager for Planned Systems International.  In his current role, his team is responsible for production support for 15 applications.
#CountUsIn
As we all work to do better, affiliate organizations are joining us as we collaborate to find solutions.  If your organization is ready to say #CountUsIn or would like to learn more, email alexis@ndsccenter.org.
Massachusetts Down Syndrome Congress
Down Syndrome Association of Greater Cincinnati
Down Syndrome Association of Atlanta
Down Syndrome Affiliates in Action