NDSC E-News ~ April 2022
Mission Moment
with NDSC Executive Director Jordan Kough
Early Bird Pricing Extended through June 1st
NDSC has decided to extend Early Bird registration pricing through June 1st, when registration closes. This decision was made in an effort to offset the high cost of flights and hotels. We hope this change will allow our families to make the decision that is right for them. If you or your family have any questions regarding this change, please let us know.

FDA Joint Statement
National Down Syndrome Congress, Global Down Syndrome Foundation, and the National Down Syndrome Society Highlight the FDA's Public Warning About Risks Associated with Non-Invasive Prenatal Screening Tests.
2022 NDSC Convention COVID-19 Protocols
This protocol is up to date based on the latest CDC and City of New Orleans data. The situation is being monitored regularly with potential modifications between now and June 2022.
Updated April 26, 2022.  
If you or anyone in your household feels sick, please stay home and do not attend the in-person NDSC Convention. If you develop signs of illness after arriving at the Convention, please remain in your room and notify your healthcare provider.

Face masks are strongly recommended for everyone over 2 years old in all public areas of the hotel and conference areas. Strongly consider avoiding congregating in large groups when masking is not possible, such as when eating.

Physical distancing of 6 feet or greater is highly recommended whenever possible.

Use frequent handwashing with soap and water or hand sanitizer.

COVID-19 vaccination and boosters (as per CDC guidelines) have been shown to be extremely effective in preventing serious illness and hospitalization from COVID-19 infection and are strongly recommended for all Convention attendees 5 years old and older. For those not vaccinated, COVID-19 testing obtained 72 hours prior to your arrival at the Convention is highly recommended.
We are very excited to gather in person to celebrate the 50th Anniversary of the National Down Syndrome Congress. Together we can make this "family reunion" as safe as possible. 
Submit your Souvenir Journal Artwork by May 16!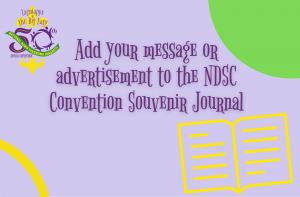 The NDSC invites exhibitors, speakers, vendors, families, and others to place a message in the convention program, the Souvenir Journal. Messages may be an advertisement, provide information, recognition, good wishes or may memorialize an individual. 
U.S. Department of Education is Coming to the Convention!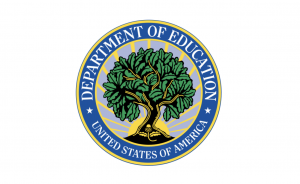 Representatives from the U.S Department of Education will be at the 50th Annual NDSC Convention in New Orleans. Valerie C. Williams, the Director of the Office of Special Education Programs (OSEP) of the U.S. Department of Education, former Vice President of the National Down Syndrome Congress, and parent of a child with Down syndrome will be attending the NDSC Convention along with several senior officials from the OSEP monitoring division and experts from OSEP-funded Technical Assistance Centers. 
You can find more information about OSEP presentations, listening sessions, and a town hall meeting at the NDSC Website. 
The Annual Advocacy Training Boot Camp at the NDSC Convention is back in person in 2022!
We can't wait to see our friends and meet new ones at the 5th NDSC Advocacy Training Boot Camp at the NDSC Convention in New Orleans. Advocacy Training Boot Camp is scheduled for Sunday, June 26, 8:30 AM – 12:00 Noon. Aimed at beginner advocates, but open to any advocates from all stages of the journey, this year's focus is local and state advocacy. We have assembled a great agenda full of self-advocates, parent advocates, professionals, elected state legislators, and a collaboration with The Improvaneers. Boot Camp is free with NDSC General Conference and Youth & Adult Conference registration. Separate RSVP is encouraged but not required. Watch for more specific information on social media and on the NDSC website. 
Opportunities for YOUR input!
We need Convention Volunteers!