NDSC E-News ~ July 2022
Mission Moment
with NDSC Executive Director Jordan Kough
It is our honor and privilege to invite you to join us at the Big Game Ball benefiting the National Down Syndrome Congress (NDSC). The event will honor postsecondary programs serving those with intellectual disabilities. The evening's honorees include:
Clemson University, ClemsonLIFE
Georgia Tech, Tech Excel
The University of Georgia, Destination Dawgs
The University of Oregon College of Education Special Education Graduate program.
We will also recognize the following
Corporate Honoree – The Hallmark Channel
Nonprofit Honoree – Think College
Individual of Impact – Stephanie Smith Lee
Self-Advocate of Distinction – Caden Cox
We are thrilled to be hosting this event, presented by Peach Bowl, Inc., at the College Football Hall of Fame on September 1, 2022, as a prelude to the Chick-Fil-A Kickoff Classic games.
Welcome aboard to our new NDSC Board Members
Beau Brooks
Jill Reffett
Noemi Spinazzi
Anthony Zanfordino
Congratulations to our new NDSC Executive Committee
President, Kate Dougherty
First Vice President, Zach Carroll
Second Vice President, Dana Halle
Third Vice President, Daniel Chaplin
Treasurer, Mitch Rothholz
Secretary, Nicole Baumer
Immediate Past President, Shauntel Neal-Howe
Huge thank you to…
Tracy and Judy Hile for 20 years of managing the Self-Advocate Book Project and for helping NDSC donate thousands of books to host city libraries.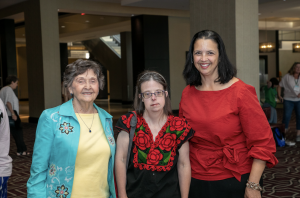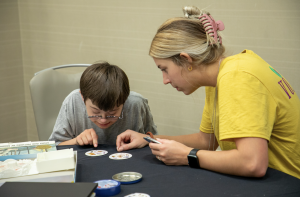 All of the incredible volunteers and committee members in New Orleans who helped us make the 50th Annual Convention a huge success!
The NDSC Convention Awardees! 
Exceptional Meritorious Service
Nancy Gianni
For her commitment to promoting Down syndrome awareness and providing free programming for families through Gigi's Playhouse and their more than 50 locations across the nation.
Outstanding Affiliate Organization
DSA of Delaware
For their impressive growth during the pandemic through programming, advocacy, and expansion, which provides employment opportunities for self-advocates.
Education
Candace Cortiella
For her expertise and advocacy to protect the rights of students with Down syndrome and I/DD.
National Media (film, TV, radio, podcast)
Down Syndrome Center Podcast
For providing timely, engaging and informative podcast on an array of topics that are acclaimed both nationally and internationally.
Sig Pueschel NDSC Service
Marilyn Tolbert
For her support of the NDSC and our families through an exceptional life of education, inclusion, and advocacy for and with individuals with Down syndrome.
Pueschel/Tjossem Memorial Research
Dr. Christopher Hartnick
For his pioneering hypoglossal nerve stimulator trials and breakthrough treatments for patients with sleep apnea.
Convention Support
Upside Downs and DSA of Greater New Orleans
In appreciation of their immeasurable support in the planning and execution of the 50th Annual NDSC Convention.
President's
Judy & Tracy Hile
For creating and leading the Self-advocate Book Project for twenty years.
Board Service
Bruce Bennett
Kishore Vellody
Valerie C Williams
Maggie Erickson-Kilgannon
With deep gratitude for your service to the NDSC and our community.
50th Annual Convention Session Recordings
Were you unable to join us in New Orleans?  Recordings of the General Conference sessions and the Plenary are available now for purchase. Starting at $179, you can learn more 
here
.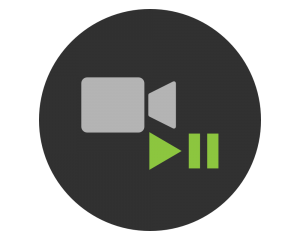 OSEP at the NDSC Convention
We were pleased to host the Office of Special Education Programs of the U.S. Department of Education at the NDSC Convention! The NDSC Policy Team appreciates OSEP Director Valerie C. Williams and Senior OSEP Staff sharing, educating, and listening to our families at a Town Hall meeting for members of the National Down Syndrome Advocacy Coalition (NDAC), as well as during Listening Sessions for parents of children aged birth – preschool, Kindergarten – 8th grade, and high school and beyond. Topics discussed included COVID-19 learning loss and compensatory education, inclusion, transition, and other implementation problems with the Individuals with Disabilities Education Act (IDEA). Thank you to the many families who shared information and concerns during the NDAC OSEP Town Hall and the OSEP Listening Sessions. Director Williams and the OSEP staff were very appreciative of the opportunity to engage directly with families about what is happening in their state, and they will be taking this information back to Washington DC to help them address various concerns.
#ndsc2022 #Downsyndrome #advocacymatters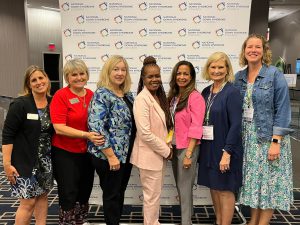 From left to right: Heather Sachs, Jawanda Mast, Stephanie Smith Lee, Valerie C. Williams, Sabrina Austin, Lisa Pagano and Jen Sommerness.
Inclusion is not only Academic, it is also Belonging
What is "inclusion"? In the school setting, this term is often used to describe the education of students with significant cognitive disabilities in the general education classroom alongside their non-disabled grade-level peers. But when we discuss "inclusion," we do not only mean academic inclusion. A sense of belonging and meaningful friendships are key components of successful inclusion, in school and in all settings. In recognition of this fact, the TIES Center has developed an important resource called Creating Communities of Belonging for Students with Significant Cognitive Disabilities  https://publications.ici.umn.edu/ties/peer-engagement/belonging/introduction. This resource identifies ten essential dimensions of belonging for students with significant cognitive disabilities. "Belonging is experienced when students are present, invited, welcomed, known, accepted, involved, supported, heard, befriended, and needed."  This TIES resource offers this framework for belonging as a helpful guide for schools. It goes through each dimension providing examples, recommendations and reflection questions. We highly encourage you to share this Belonging resource with your schools, extracurricular activity organizers, sports team leaders, religious places of worship, and any other setting where you are seeking active participation of a student with significant cognitive disabilities with the same age-grade peers.
About the TIES Center:
The TIES Center is the national technical assistance center on inclusive practices and policies for students with significant cognitive disabilities. The Center works with states, districts, and schools to support the movement of students with disabilities from less inclusive to more inclusive environments and has developed resources to address instructional effectiveness, engagement and support for systems change.  NDSC's Ricki Sabia is the parent liaison to the TIES Center. You can read more about TIES and explore all their resources for parents, educators and administrators at https://tiescenter.org/.