NDSC E-News ~ November 2022
Mission Moment
with NDSC Executive Director Jordan Kough
Introducing the Theme for the 51st Annual NDSC Convention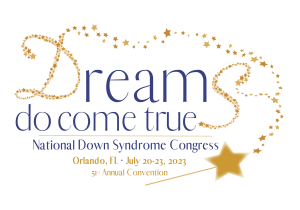 Apply to be a speaker or panelist at the 2023 Convention in Orlando.
---
Employment Success Story
---
NDSC Website Highlight
---
Make a Difference: Vote!
---
NDSC Legislative Agenda
Following November's midterm elections, newly elected and re-elected United States Senators and Representatives will convene the 118th Congress in January 2023. With the new Congress, NDSC will update the organization's legislative agenda and policy positions
You can find NDSC's existing legislative agenda at NDSC Legislative Agenda.
---
Upcoming Events
Ages & Stages Webinars
TODAY
11/2/22 at noon EST         Supporting The Executive Functioning Needs of a Child at School: Advocacy Strategies and More! with Ashley Barlow
11/16/22 at noon EST       Progress Monitoring: How to Read It and How to Take Data at Home to Ramp Up Your Advocacy Skills with Ashley Barlow
12/15/22 at 11 EST            Self Determination from Birth to Adulthood with Kate Doyle and Christi Carnohan
1/16/23 at noon EST         Evaluations and Eligibility with April Rehrig
---
Support the NDSC Daily
You can support NDSC daily with no extra effort when you shop at Kroger grocery stores or Amazon.
Enroll below to donate rewards to NDSC when you shop at Kroger and Amazon.
---
Impact Change: Join NDAC