NDSC E-News ~ February 2019
NDSC's Mission Moment
with

Executive Director David Tolleson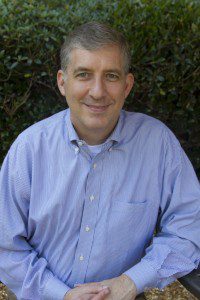 Happy February!
Your NDSC Board and Staff recently returned from a very productive few days of meetings in this year's Convention host city of Pittsburgh. Although it was a bit snowy during our visit, it's easy to see why your family will fall in love with this beautiful destination come June.  Pittsburgh has a spectacular natural setting its compact and easily walkable downtown district lies between the city's famous three rivers, all ringed by mountains. There are wonderful museums (I even got to see Mr. Rogers' famous cardigan sweater), attractions, and more restaurants than you can shake a stick at. Of course, within a short drive, there's even more to see, such as Frank Lloyd Wright's famous Fallingwater.

Our staff, Convention Committee, and local Host Committee have all been working hard to make this one of our best Conventions ever.  I've had a chance to look at the workshop proposals we've received and, as always, there's no shortage of excellent choices.  For this and many other reasons, we hope that you and your family will join us in Pittsburgh this summer.
With best wishes,

World Down Syndrome Day 2019
NDSC 2nd Annual All Kinds of Heroes Golf Classic
You don't have to be in Atlanta to get in on the fun!
A highlight of the day is sure to be the Fireball Drop. Watch us on Facebook Live as we hoist the Fireballs to the top an aerial ladder on a fire truck then drop them to the green below. The owner of the Fireball that lands first in the hole on the green, or closest to it will win a CASH PRIZE!
We Need Your Quotes
It is an NDSC tradition – The 21 Quotes in 21 Days Campaign, leading up to World Down Syndrome Day, March 21st
We're gearing up for our "21 Quotes in 21 Days" campaign, leading up to World Down Syndrome Day on March 21st. If you are a self-advocate and you have a signature quote, a funny quote, or one that you just really like please email rhonda@ndsccenter.org and be heard.
Be sure to include in the email your quote, your first name, the names of the city and state that the self-advocate lives and don't forget to attach a high-resolution picture of the self-advocate.
NDSC Convention News
2019 NDSC Convention Main Event Keynote Speaker: Amy Bockerstette
Recently, during a practice round at the 2019 Waste Management Phoenix Open, Amy Bockerstette was invited by PGA TOUR professional and 2018 Open Champion Gary Woodland to play the iconic 16th hole with him and playing partner Matt Kuchar.  To the delight of both pros and fans, Amy parred the hole.
We are proud to announce that Amy Bockerstette will be the 2019 Main Event Opening Session Keynote Speaker!

Watch Amy Make Par!



Registration for the 47th Annual NDSC Convention Opens March 25th – Are You Ready?
Who in your family will attend conferences, workshops, and social events? What events require a ticket? Which workshops require an additional registration? Will your children attend Kids' Camp or will they participate in the Youth and Adult conference?  Making all of these decisions, in order to get the most from the NDSC Annual Convention, can all be a little overwhelming.
Don't Worry – We've Got Your Back
The NDSC website has resources, tutorials, tips, and FAQs to help you prepare for registration.

In just two years, you will find yourself speaking at a press conference with two United States Senators
If someone had said that to Julie Rotholz the first time she went to Washington, D.C. to talk to her senators and representative, she never would have believed it. Julie considers herself an introvert, and the thought of doing something like speaking at a press conference, where there are no do-overs, was daunting. But because of her son Evan, she moved past her hesitancy to do what she has now easily done hundreds of times—share the Rotholz story.

Our People Are the Difference
Community Outreach and Education
NDSC Educator Conference in Nashville
Join the National Down Syndrome Congress, DSA Middle Tennessee, and world-renowned speakers next Saturday, February 23, in Nashville, TN as we host an Educators Conference on the road. This one-day conference is for educators working to enhance outcomes for their students with Down syndrome and other intellectual disabilities, as well as autism.
Discussions will include ways to further include students in the general education classroom through effective literacy interventions, differentiated curriculum, technology, and behavioral practices.
NE Indiana Down Syndrome Summit – March 16, 2019
NDSC is coming to Indiana. Join us in NE Indiana for this one-day Down Syndrome Summit.  Brought to you by the NDSC Center for Outreach & Education. For information about co-hosting a summit near you email tamara@ndsccenter.org.
Down Syndrome Affiliates in Action
Down Syndrome Affiliates in Action started as a conference bringing together outstanding leadership from Down syndrome organizations around the country.
The DSAIA Conference is focused on improving the way Down syndrome organizations deliver programs/services and operate as a nonprofit. The conference also helps deepen the connection the many DS leaders have within the community while allowing them to learn and network with the best in our community.

2019 Disability Policy Seminar
The challenges and realities facing the disability community demand our focus and diligent advocacy – now more than ever! Join your fellow advocates for the 2019 Disability Policy Seminar, where you will strengthen grassroots advocacy skills and connect with your representatives on the issue that matters most to you.
The event, April 8-10, 2019, is packed with informative sessions from experts in the field, and opportunities to discuss key issues with others from your state. At the Seminar, you will get informed, connected, and ready to protect the things that matter most.
Jazzed Up Parent Bruncheon
Join Upside Downs, April 12th,  at the Loews Hotel in New Orleans for the second annual Jazzed Up Parent Bruncheon.
Special guest speakers include Tara McCallan, Mariano Sanz, and Megan and Kris Bomgaars. There will also be a social media roundtable featuring Alyse Biro and Meagan Nash.
Tickets: $15 donation (includes event parking at the Loews Hotel)
All sales are final.
REGISTER NOW
** This event is for adults only**
University of California Irvine – Survey
We are providing you with an opportunity to take part in a study conducted by researchers at the University of California, Irvine. You must be at least 18-years-old to complete this survey and have a child with Down syndrome who is 12 years or older. Click the image or use the QR code to access the survey.