Policy & Advocacy Newsline ~ March 2021
Update on COVID-19 Relief Legislation
Great news! Congress passed, and President Biden has signed the American Rescue Plan Act of 2021, a new $1.9 trillion COVID-19 relief package that finally addresses the major priorities of the disability community. Thank you for your calls, tweets, and emails; for responding to our Action Alerts, sharing your personal stories, and all other actions taken over the past year to educate lawmakers about the devastating effect that the pandemic has had on people with disabilities.  Your work was imperative for the inclusion of our concerns in COVID-19 relief funding and supports. Advocacy works!
The American Rescue Plan Act contains many provisions that will provide assistance to tens of millions of people and bolster the economy. The plan includes expanded and extended unemployment benefits through the Child Tax Credit and Earned Income Tax Credit; continuation of key food assistance provisions and investment in new programs; expansions in health coverage; increased housing assistance;  fiscal aid for states, territories, tribes, and localities;  funding for K-12 schools; and emergency funds to help families facing hardship.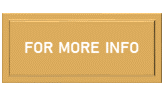 The American Rescue Plan Act included NDSC's top priorities, which include:
Funding for Home & Community-Based Services (HCBS): The bill contains over $12 billion in funding exclusively for the Medicaid HCBS program. This consists of a temporary 10% increase in the federal medical assistance percentage (FMAP) to help disability support services survive the pandemic and rebuild as life slowly returns to normal. This money will help people with disabilities live as independently as possible in their communities and out of the danger of institutions and nursing homes. States have broad discretion over how these funds may be used, but the legislation Clearly states that these funds are required to "supplement not supplant" state Medicaid funding and that the funds may not be diverted to non-HCBS Medicaid expenditures.
Funding for IDEA: The bill provides funding for programs authorized under the Individuals with Disabilities Education Act (IDEA). It will include $2.58 billion for grants to states under Part B, $200 million for preschool grants under section 619, and $250 million for infants and toddlers programs under Part C, included as part of the overall $130 billion Congress provided for K-12 districts and schools to address the instructional loss of students. Schools can use these funds for activities that include but are not limited to: retrofitting schools for social distancing, improving ventilation systems, hiring additional janitorial staff, and purchasing personal protective equipment. Twenty percent of K-12 funding must be reserved by districts to address instructional loss through evidence-based strategies, including extended school days and year, as well as summer school.
Adult Dependents Included in Economic Impact Payments: This bill contains $1,400 stimulus checks that are direct payments to people. The payment is meant to provide financial assistance to people during the pandemic. Families with dependents under age 16 had been eligible to receive extra "recovery rebates" under previous COVID-19 relief bills, but those with adult dependents did not receive relief. NDSC and many advocates worked diligently to secure bipartisan support to extend these funds to adult dependents to help ease the dire economic crisis facing many people with disabilities and their families. Under the new bill, adult dependents are eligible for $1400 payments if the taxpayer who claims them as a dependent is eligible for the Economic Impact Payment. Details on obtaining these payments and technical assistance will be provided on the Internal Revenue Service website
COVID-19 Vaccine Distribution
NDSC continues to advocate for all people with Down syndrome, their caregivers, and support personnel to be given priority in vaccine allocation and to ensure that vaccine allocation is done in an equitable, accessible way that aligns with the vaccine distribution principles from the Consortium for Citizens with Disabilities and the Leadership Conference on Civil and Human Rights.
Even though Down syndrome has been included by the Centers for Disease Control and Prevention (CDC) syndrome in its list of underlying medical conditions that pose an increased risk of COVID-19, it is ultimately up to the states to develop individual plans. You can track the inclusion of people with disabilities in state vaccine prioritization plans through this COVID-19 Vaccine Prioritization Dashboard created by The Johns Hopkins Disability Health Research Center and Center for Dignity in Healthcare for People with Disabilities.
States are still adjusting their plans, so we will continue to advocate to give people with Down syndrome, their caregivers, and support personnel priority in vaccine distribution. You are advised to reach out to your Governor's office and state Department of Health to make this request. We also suggest that you contact your local Down syndrome groups, your state chapter of The Arc, Developmental Disabilities Council, and disability rights network to inquire about any vaccine advocacy efforts already in progress.
ABLE Age Adjustment Act
The ABLE Age Adjustment Act (S. 331/ HR 1219) has been reintroduced in both the House and Senate. Previously introduced in the 114th, 115th, and 116th Congresses, the ABLE Age Adjustment Act improves upon the Stephen Beck, Jr. Achieving a Better Life Experience (ABLE) Act (PL 113-295), which was signed into law in December 2014. The ABLE Act amended the Internal Revenue Code by creating section 529A to provide tax-favored accounts to enable people with disabilities to save for and pay for disability-related expenses.  Such expenses include education, housing, transportation, employment training and support, assistive technology and personal support services, health, prevention and wellness, and financial management. Importantly, resources saved in an ABLE account are not considered when determining the individual's eligibility for federally funded means-tested benefits, including Supplemental Security Income (SSI) and Medicaid.
Unfortunately, due to a last-minute change to the original ABLE legislation, ABLE accounts are only available to people whose disability onset is prior to their 26th birthday. According to the National Disability Institute, approximately 6.1 million individuals who could benefit from ABLE accounts are left out.  The ABLE Age Adjustment Act would amend Section 529A(e) of the Internal Revenue Code to increase the eligibility threshold for ABLE accounts for onset of disability from prior to age 26 to prior to age 46. According to recent estimates from the ABLE National Resource Center, there are now approximately 82,000 ABLE accounts across the 44 states plus the District of Columbia's ABLE programs, with nearly $643 million in assets under management. Passing the ABLE Age Adjustment Act would nearly double the currently eligible population and improve ABLE programs' sustainability nationwide. NDSC has signed onto letters of support for the House version and Senate version and is advocating to pass this bill.
Registration Is Open for the Disability Policy Seminar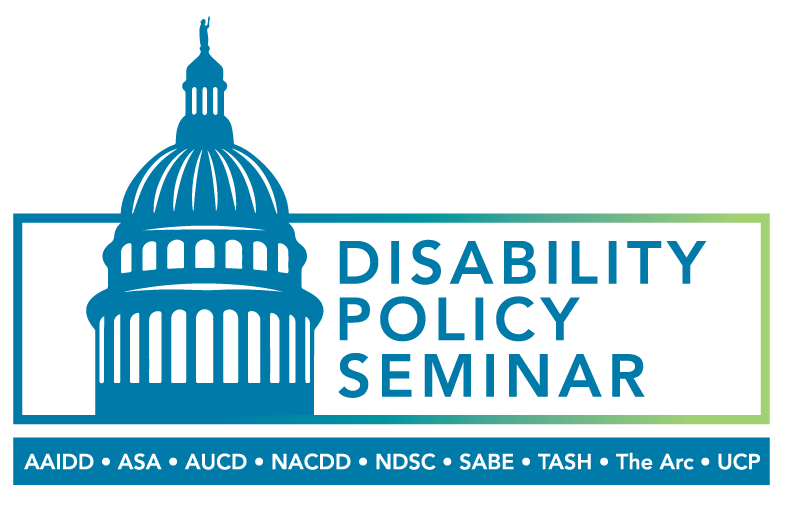 You're invited to join us for the 2021 (virtual) Disability Policy Seminar (DPS), April 19 – 22, 2021, hosted by NDSC along with eight other national disability organizations: The Arc, AUCD, AAIDD, NACDD, SABE, TASH, the Autism Society of America and UCP. Typically held in Washington, D.C., DPS will be virtual this year but will still feature the same high quality informative sessions led by policy experts and offer opportunities for participants to virtually network with other participants from around the country. DPS will culminate in a Virtual Hill Day, where attendees can meet with Members of Congress and their staff from the convenience of their own computers to speak about the high-priority issues that affect them most.

Meeting with Secretary of Education Cardona
On May 9, 2021, NDSC, represented by Stephanie Smith Lee, and a small group from the Consortium for Citizens with Disabilities Education Task Force met with U.S. Department of Education Secretary Miguel Cardona.  During this listening session with the Secretary, participants raised key issues relating to students with disabilities during COVID-19. Topics discussed with the Secretary included: IDEA funding; the importance of states ensuring meaningful parent involvement in decision making; assessments; the need for guidance reminding schools that students with disabilities must receive individualized services and supports at home if unable to return to school; and the importance of supporting students' social, emotional and behavioral needs. Secretary Cardona discussed the importance of addressing the needs of students with disabilities and shared his view that all teachers need to develop the capacity to teach all learners, including students with disabilities.
Confirmation of Secretary of Education Cardona
On March 1, 2021, in a 64-33 vote, the Senate confirmed Dr. Miguel Cardona as President Biden's Secretary of Education. On March 3, Secretary Cardona posted a letter to parents and students and another to educators and other education stakeholders on the U.S. Department of Education website.  Dr. Cardona also released a 2-minute video message that may be viewed by clicking https://www.youtube.com/watch?v=jmS6kT_4hZA&feature=youtu.be
NDSC Meeting with Office of Civil Rights (OCR) Officials
On March 4, 2021, NDSC, represented by Ricki Sabia, joined with a small group from the Leadership Conference on Civil and Human Rights to meet with OCR officials, including Deputy Assistant Secretary Suzanne Goldberg. The discussion covered a wide range of issues impacting students with disabilities. One issue raised by Ricki was the discrimination faced by students with intellectual disabilities, especially those who take alternate assessments when it comes to being educated in general education classrooms. The data demonstrates that a very small percentage are educated in the general education classroom, 80% or more of the day. Such a small percentage strongly suggests that in many cases, the placement decisions are being based on the student's disability category or type of state assessment, as opposed to proper implementation of IDEA's LRE provisions.
NDSC Participating in National Advisory Committee on Interim Assessments
A federally funded advisory committee run by the National Center on Educational Outcomes is working on a report outlining how to make interim assessments more accessible to all students with disabilities. NDSC's Ricki Sabia is a member of this committee. Interim assessments are given to students at different points during the school year by districts and schools, compared to the state assessments, which happen towards the end of each school year. Generally, state assessments are best used to hold schools and districts accountable for student outcomes and help determine which schools need additional federal funding for support and improvement. Interim assessments are designed to check students' grasp of content and guide future instruction. The problem with interim assessments is that they generally do not provide appropriate options for students who take alternate assessments and those who need unique forms (e.g., braille). NDSC will share this report when it is finalized.
Federal Guidance on State Assessment for 2020-21 School-Year
On February 22, 2021, the U.S. Department of Education provided guidance to states emphasizing the importance of flexibility in administering annual state assessments this year as a result of the pandemic and supporting the use of assessment data as a source of information for parents and educators to target resources and support, rather than for accountability. The letter sent to the states stated that the Department would not entirely waive the annual state assessment requirement under the Every Student Succeeds Act (ESSA), as was done last year, but will provide considerable flexibility.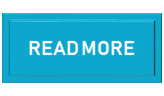 The Department will keep most transparency and public reporting requirements regarding state and local report cards, disaggregating data by student subgroups, data on absenteeism, and other information.
The flexibility that will be available to states regarding assessment administration includes:
Extending the testing window and moving assessments to the summer or fall.
Giving the assessment remotely, where feasible.
Shortening the state assessment to make testing more feasible to implement and prioritize in-person learning time.
There will also be flexibility regarding how the assessment results are used. The Department is allowing states to request a waiver for ESSA's accountability requirements, including how schools will be identified as needing targeted and comprehensive support and improvement (which comes with additional funding). This flexibility will include allowing states to request waiving the accountability provisions relating to having a 95 % test participation rate for all students and 95% of each student subgroup (including the disability subgroup). In addition, the Department will consider additional flexibility on a state-by-state basis.
The pandemic has been a challenging and stressful time for students, families, and educators. State assessments may add another level of stress. While recognizing this stress and allowing some flexibility, it is still critical to have information on how subgroups of students perform to address learning loss and target resources and interventions, and facilitate remedial learning. Any waivers must not lower standards or accountability for students with disabilities.
State Applications for 2021 IDEA funding-Opportunity to Comment
States must make their 2021 Part B (ages 3-21+) applications for federal funds available to the public at least 60 days before submission to the Office of Special Education Programs (OSEP). The applications are due on May 15, 2021, which means applications should be posted to state education agency websites by March 15, 2021. States must accept public comment for at least 30 days, review and consider all public comments, and make any necessary modifications to the application or policies and procedures, as appropriate. One issue advocates may want to comment on is the poor implementation of the Least Restrictive Environment (LRE) provisions in their state for students with intellectual disabilities.
States are required to give assurances in their applications that they comply with the LRE provisions, but the data for most states shows a very low percentage of students with intellectual disabilities are included in the general education classroom for 80% or more of the day. Your state education agency should provide information on how to submit a public comment on the state application, or you can directly email comments to your State Director of Special Education. A very simple statement providing the data from your state and a request that the application include measures for improving this will be helpful. The more comments received, the better.  A chart showing the inclusion date, by state, in descending order and a comparison chart of the percentage of students with intellectual disabilities educated in the general education classroom 80% or more of the day, as well as the percentage of all students with disabilities educated in that setting provided by The Advocacy Institute can be found on the NDSC website.
Even though we know from decades of data, inclusion for students with intellectual disabilities generally results in improved academic and post-school outcomes, there is generally a significant gap in the opportunity for inclusion for students with intellectual disabilities compared to the aggregate group of students with disabilities.  More information can be found on inclusion for students with significant cognitive disabilities on the TIES Center website.
NDSC joined with eight other leading disability organizations to develop recommendations to address learning loss which has been shared with the U.S. Department of Education.
NDAC Feature: Cindy Liu of California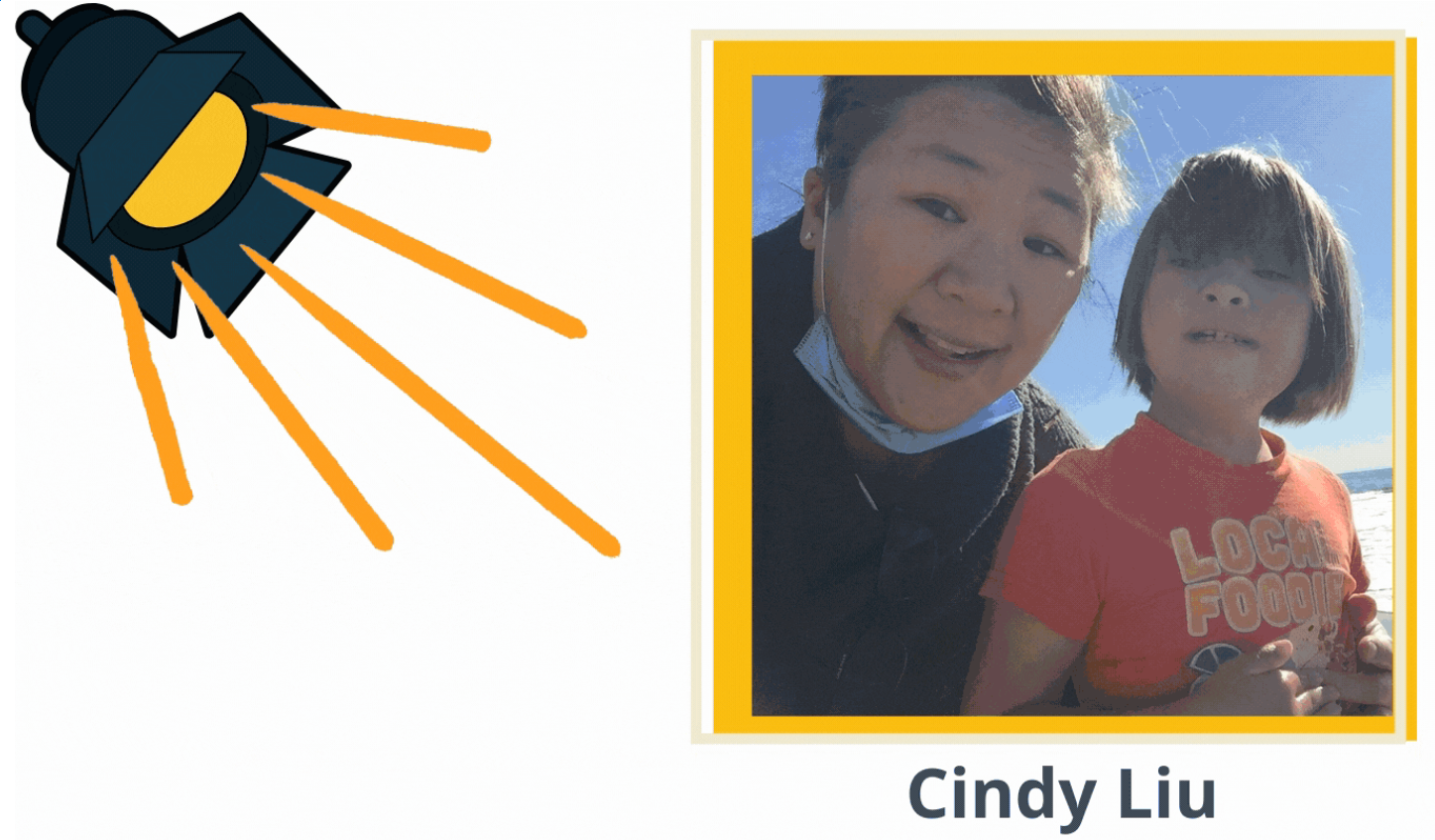 Cindy Liu, of California, is the mother to Samantha, age 8,  who happens to have Down syndrome. She has been a fierce advocate for her daughter since she was born – advocating for greater medical supports, better inclusion in school, and more. Recently, her advocacy focus has shifted to COVID-19 vaccination prioritization for caregivers of individuals with Down syndrome, like herself. She navigated a very complicated and disorganized system of approval in California before she was finally vaccinated.
Please read more about her journey and see some of her media interviews here:
https://www.toacorn.com/articles/caregivers-being-denied-vaccine/?fbclid=IwAR3Hnhrtp7EM5B_aoGtGnUK6Q_NoQGH-TC1WknS2Zdg9pkgrM0Y1DqTkmDE
https://www.npr.org/2021/02/15/968028382/californians-taking-advantage-of-vaccine-rules-for-parents-with-disabled-kids?fbclid=IwAR0qGt6WMY44gGEp6RhViXJ2eTFP7n4UIZ6TzwF71iI8FlvCzzkN9aCTIvc