Policy & Advocacy Newsline ~ January 2022
A Brief Interview with NDSC's New Executive Director, Jordan Kough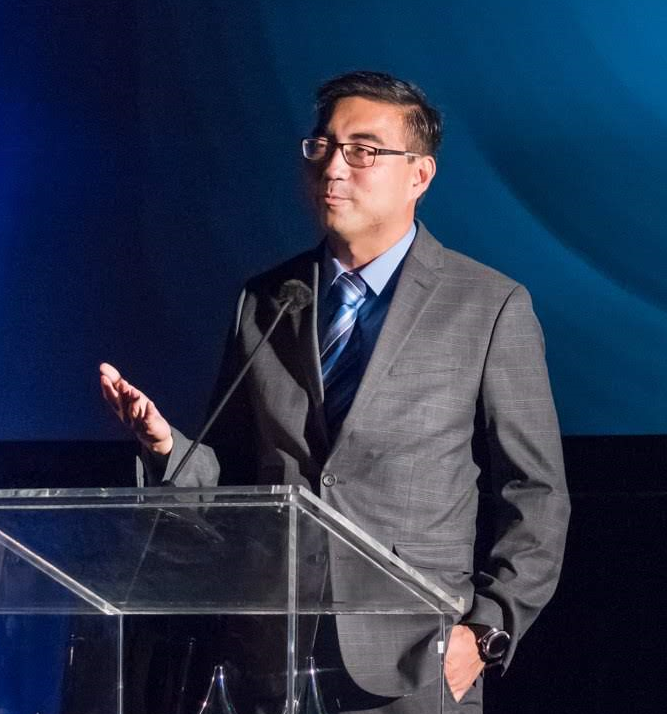 We are pleased to introduce the new NDSC Executive Director, Jordan Kough.  Jordan is an accomplished leader with a deep level of connection to, and affinity for, the broader disability community.  Since 2017, he has served as the Executive Director of the Disability Rights Legal Center (DRLC) in California, a non-profit, public interest advocacy organization that champions the civil rights of people with disabilities through education, advocacy, and litigation.  The NDSC Policy Team had the chance to speak with him about his new role his past advocacy experience and to give him the opportunity to answer a few other questions, such as:
What is your past advocacy and policy experience?   As the Executive Director of the Disability Rights Legal Center, I collaborated with a team of attorneys on work focused on parts of the ADA and the IDEA.  Our team advocated for those who were being discriminated against in any circumstance to help them achieve equal protection under the law.  Additionally, we reviewed and monitored state and federal level policy that would have an impact on people with disabilities and actively signed onto letters and joined coalitions working to preserve access for everyone.
Why do you feel advocacy is so important?  Advocacy is important because, too often, the only person who will advocate for a cause is someone affected by it.  Additionally, even though some laws offer protection, they may not always be followed; advocacy efforts are necessary in order for those laws to guide society toward becoming more inclusive.  I believe that advocacy is the step we can all take to show that inclusion and access are primary.  Providing families the platform to make their own choices in a system that is working for them and not against them may only stem from the historical work of so many tremendous advocates.
What are you most excited about focusing on first in this new role?  I'm most excited about expanding the role of the NDSC to have a positive impact on self-advocates, parents, children with Down Syndrome, educators, medical professionals, and anyone else who touches the life of someone diagnosed with Down Syndrome.  We can all be doing something to support each other.  I hope to find ways to allow the NDSC to offer even more support, together with our great families and partners, to ensure that families are receiving access to the most accurate and up-to-date information to help them succeed!
Build Back Better Reconciliation Bill Update
On November 19, 2021, the U.S. House of Representatives passed the $1.75 trillion Build Back Better Act, also known as the "reconciliation bill."  The Build Back Better Act contains an unprecedented $150 billion over 10 years in funding for Medicaid Home and Community Based Services (HCBS) and many other provisions that would greatly benefit people with disabilities and their families.  Additional provisions in the House version of the bill include funding to encourage states to build capacity for competitive integrated employment for people with disabilities, funding for special education teacher training under Part D of IDEA, allocations for affordable housing, and help for families such as paid family leave, nutrition assistance, and tax credits.  The Build Back Better Act is currently being negotiated in the Senate, where some provisions could be weakened or eliminated.  Please keep up the advocacy pressure by contacting your Senators and asking them to include these provisions in the Senate version of the bill, particularly the HCBS funding request.  We have provided an Action Alert to assist you when contacting your Senators.
Transformation to Competitive Integrated Employment Act
On November 18, a Senate version of the Transformation to Competitive Integrated Employment Act (TCIEA) (S.3238) was introduced by Senator Bob Casey (D-PA) and Senator Steve Daines (R-MT).  This bill is substantially the same as the House version (H.R. 2373) introduced by Representatives Bobby Scott (D-VA) and Cathy McMorris-Rodgers (R-WA) earlier this year.  The TCIEA would phase out subminimum wages over a five-year period while addressing barriers to and expanding opportunities for competitive integrated employment (CIE) for people with disabilities.  It would provide states, service providers, subminimum wage certificate holders, and other agencies with the resources they need to create CIE service delivery models.  It would also offer inclusive wraparound services that some individuals with disabilities will need when subminimum wages are phased out.  NDSC submitted a letter of support for this bill to Congress and continues to advocate for its passage.  Watch for upcoming Action Alerts about this bill.
Charlotte Woodward Organ Transplant Discrimination Prevention Act
The Charlotte Woodward Organ Transplant Discrimination Prevention Act (S.3301), named for a woman with Down syndrome who received a heart transplant, would ensure that medical providers cannot discriminate against patients needing an organ transplant solely based on disability.  The House version of the bill presented by Representative Jamie Herrera-Beutler (R-WA) last spring was followed by a Senate version introduction by Senator Marco Rubio (R-FL) and Senator Maggie Hassan (D-NH) on December 2, 2021.
NDSC is advocating for this bill's passage and signed onto a letter of support prepared by our colleagues at the National Down Syndrome Society (NDSS).  You can find more information about this bill and state-level organ transplant discrimination prevention bills on NDSS's dedicated web page.
Final Definitions and Priorities for the U.S. Secretary of Education's Grant Programs
The U.S. Secretary of Education's Grant Programs' Final Definitions and Priorities were released on December 10, 2021.  NDSC is pleased to report that the final document included a number of items included as proposed priorities listed in a letter from the Consortium for Citizens with Disabilities (CCD) Education Task Force.  Many of the priorities included came from comments NDSC provided and an NDSC letter targeted at issues for students with Down syndrome.
One significant example of a change to the priorities, which was made in response to the NDSC comments, is that subpart (l) was added to Priority 5 to support the development and implementation of comprehensive transition and postsecondary programs for students with intellectual disabilities under the Higher Education Act.
NDSC Participation in TASH Inclusive Education Community of Practice Research Study
On Sunday, January 9, 2022, Ricki Sabia, NDSC Senior Education Policy Advisor, participated in a TASH focus group panel discussion.  As part of a research study, the 4-person panel discussion investigated:
practices that have worked to advance inclusive education at the school, district, and policy levels
barriers to advancing inclusive education at the same levels
recommendations to address the barriers at each of the levels
Ultimately, the panel hopes that this research may be published in a research journal or presented at a future conference.
NDSC Advocacy for Public Comment on State Requests to Waive 1% Cap on Students who Take Alternate Assessments
The Every Student Succeeds Act (ESSA) requires states to test no more than 1% of all assessed students using the alternate assessment.  ESSA ensures that excessive numbers of students with disabilities are not inappropriately placed in that assessment as has happened in the past.  Unfortunately, ESSA. also contains a provision that allows states to submit waiver requests with respect to some requirements in the law, including the 1% cap.  The  U.S. Department of Education has not required states to obtain public comments on these requests for additional years since the first waivers in 2017-18 because they are considered extensions rather than additional annual waivers.  As a result, several states continue to violate the cap without any waiver request.
NDSC and The Advocacy Institute have been advocating with the Department to fix these issues to be consistent with the law and regulations and support stakeholder engagement and transparency.  You can read about your state and the status of any waiver requests on the Advocacy Institute website.