NDSC E-News ~ July 2020
Mission Moment 
with Executive Director David Tolleson
Wow – what a great month we've had! Our Convention From Your Couch was a tremendous success. I'm very thankful to the staff members and volunteers who produced this incredible six-plus week gift to our community. If you missed any (or all) of the workshops or special sessions (like the Awards Ceremony, Talent Show, or Dance) – or if you just want to watch them again – the viewing deadline has been extended through July 12.  Going forward we're working on additional programming for the summer and fall in both English and Spanish, and we have also begun planning for next year's NDSC Annual Convention at the J.W. Marriott Desert Ridge Resort & Spa in Phoenix, Arizona!  We hope to see you there.
You can also view a recording of our Town Hall on race relations. It was a terrific conversation starter – one that will continue on July 16,  at 7:00 PM ET. Please join us then to be part of this important discussion.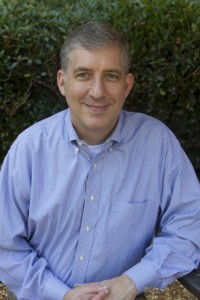 Moving forward, we've added a virtual component to next month's Golf Tournament, so if there's a golfer in your life, please let them know that registration is open for both in-person and virtual golfers.
Finally, please know that our Policy Team is working hard for you and your family in Washington, D.C., but they need your help. If you haven't joined NDAC, our National Down syndrome Advocacy Coalition, I hope you'll consider doing so.  It's fast, free, and so important.
Together, we can – and do – make a difference for our community each and every day!
Best wishes,
Yes, we have extended access to the private viewing channel for nearly two weeks.  So, if you missed Dr. Brian Chicoine's Common Questions (and Answers!) about Health Conditions in Adolescents and Adults,  with Down Syndrome, Global Down Syndrome Foundation's NEW Guidelines for Medical Care Guidelines for Adults with Down syndrome, Maximizing Language Skills from Birth to Preschool, presented by Dr. Libby Kumin, or the very popular Stop, Squeeze, Breathe – Sensory-Based Calming Strategies for All led by Jamie McGrew, MOTR/L, Lead Occupational Therapist, and Sarah Mann, PT, DPT, MBA, Doctor of Physical Therapy, both from Mann Method Physical Therapy and Fitness, PLLC, you still have time to attend these workshop session and more!
Nothing will ever replace being together, but we are proud to have served the Down syndrome community during this unprecedented time and want to thank the  865 households who registered for the virtual event, including the 254 Youth & Adult registrants and 224 brothers & sisters.
Our first-ever virtual convention included 22 general workshops, 16 Sharing Sessions, Youth & Adults and Brothers & Sisters programming, the Global Research & Medical  Care Roundtable, and 5 Saturday events, including the NDSC Advocacy Training Boot Camp and the 321 Zoom Dance Party.  We are thrilled to have provided attendees the opportunity to attend multiple Deep Dive Sessions that yielded a total of 706 registrations!
If you missed the Convention From Your Couch and would like to take advantage of the extended access, you may still register to receive all recorded programming.
We also want to remind registered households to complete the survey that was sent to their email address on June 30, 2020.
We Have New BOD Members
Please join us in congratulating our newest members of the Board of Directors, Barb Helm and Lora Olson.  Megan Smolski, elected to the Board in 2018, has been appointed to the Executive Committee.  We are also proud to announce Shauntel Neal-Howe as NDSC President.
2020 NDSC Award Winners
National Media – "The Peanut Butter Falcon"
Exceptional Meritorious Service – Terri Couwenhoven
Christian Pueschel Memorial Citizen – Bradley Carlisle
Sig Pueschel NDSC Service – NTi Networks
Affiliate of the Year – Down Syndrome Association of Middle Tennessee
Pueschel-Tjossem Memorial Research – The GLOBAL Healthcare Guidelines for Adults with Down syndrome Workgroup
Education – The TIES Center
President's – Down Syndrome Diagnosis Network
Thank you to all of the 2020 Convention Sponsors, especially our Presenting Sponsor, Global Down Syndrome Foundation, for their support.  If you have not had a chance to scroll through our Virtual Exhibit Hall, please visit to see the exhibitors who support our work.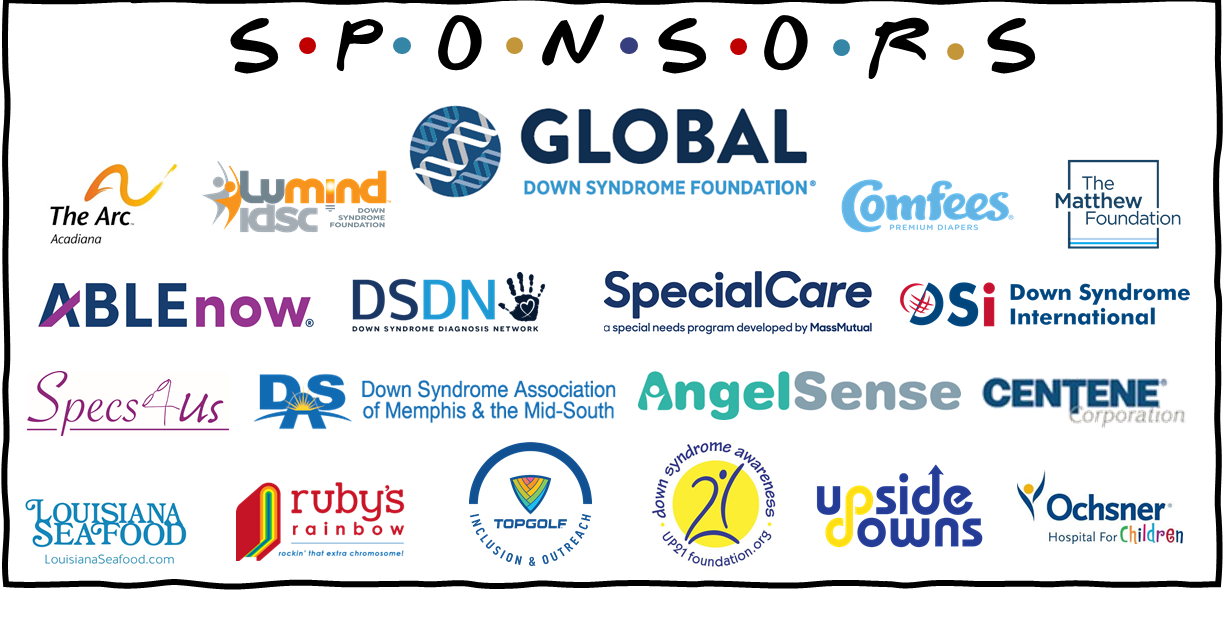 Upcoming Events
On June 15, 2020, NDSC hosted a Town Hall Meeting on Race Relations, asking the question How Do We All Do Better? The event included a panel of NDSC leaders, law enforcement, and community members who participated in an open discussion around the state of race relations in the world today and the longstanding history of racism that is pervasive in our society today.
In order to create change, ALL our voices will be necessary as we keep the conversation going.  We hope you will join us for our next Town Hall Meeting: Continuing the Conversation, on July 16, at 7:00 PM ET, where our panelists will answer questions raised in the first Town Hall Meeting.
Register to Continue the Conversation
July 23, 6:00 PM ET – A special "Kelly's Hollywood" screening and Q&A 
You are invited to join the NDSC, the Down Syndrome Association of Atlanta, and Gigi's Playhouse Atlanta, for a streamed film screening of "Kelly's Hollywood," followed by live Q&A, with Director, Brian Donovan. This award-winning film tells the intimate story of an aspiring actor who takes his sister, born with Down syndrome, to Los Angeles to pursue her dream of becoming a Hollywood diva. But as her health begins to fail and she becomes increasingly jealous of his fiancée, he is forced to confront his co-dependent sibling relationship and the threat it is posing to his engagement.
The film is rated PG13 (some adult relational situations and profanity). Still, we are enthusiastically encouraging you to watch this as a family — we feel the rewards will far outweigh anything uncomfortable that may come up. Further, the director states that some of the most profound impacts the film has had are on audience members under the age of 10 years old.
The NDSC All Kinds of Heroes Golf Classic to Include Remote Players 
The National Down Syndrome Congress, and 2020 Grand Marshal Samir Hill, invite you to join us for the 3rd Annual NDSC All Kinds of Heroes Golf Classic.  Our 2020 tournament will be held on Monday, August 17, at the fabulous Bear's Best Golf Course in Suwanee, GA.
Remote players across the U.S. may also register to play!  Any 18-hole, par 70 or higher golf course, where players have the option to register as a foursome or individual qualifies for play.  Fees for remote play are $40/Individual and $125/Foursome, plus greens fees at the course of their choice. Each registration Includes 1 Fireball per player and 2 Mulligans per player. For more information about the 3rd Annual NDSC All Kinds of Heroes Golf Classic visit our website. Registration closes for remote players on August 14, 2020.
Fireballs are a 50/50 raffle component of the event. Fireballs may be purchased for $10 each with no limit on quantity. Anyone interested in supporting the event may buy Fireballs for a chance to win. Fireball sales are not limited to players. After the live play has concluded, the Fireballs will be hoisted to the top of an aerial ladder of a fire truck, then dropped to a course green below. The ball that lands in, or closest to the hole, will win a cash prize. The winner does not need to be present.
Both live and remote first, second, and third place winners will be notified on August 17, after all player scores have been confirmed. Fireballs may be purchased for $10 each with no limit on quantity. Anyone interested in supporting
Proceeds from the tournament will support outreach and education programs for people with Down syndrome, their families, and the professionals who serve them, as well as provide free printed materials and resources for communities.
For More Information, To Order Fireballs, or to Register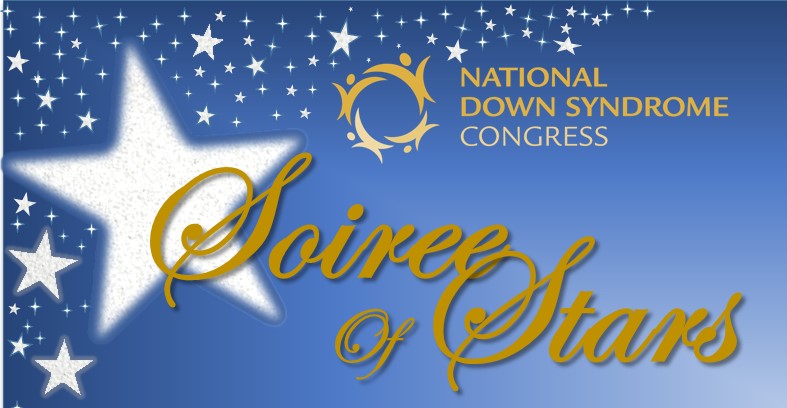 Save The Date for the NDSC Inaugural Soiree of Stars Gala
As you know, NDSC is the country's oldest and largest national organization serving people with Down syndrome. NDSC works tirelessly to foster networks of local and regional groups across the country and globe to reach out and embrace people with Down syndrome, their families, friends, and the professionals who support them.
On October 22, 2020, NDSC will host our inaugural Soiree of Stars Gala. The event will be held at The Foundry at Puritan Mill in Atlanta, GA, and live-streamed online to bring together thousands of guests to shine the light on individuals, organizations, and corporations making a difference in the lives of individuals with Down syndrome.
The evening's honorees include:
Dr. Meria Carstarphen, former Superintendent Atlanta Public Schools, for her work in the community
Kroger for their employment and community initiatives for individuals with disabilities
#Everydayheroes, honoring self-advocates performing essential jobs in our community
Down Country for their outreach work in rural communities
Kennesaw State University for its inclusive postsecondary education program
If you have any questions about this event, please contact NDSC Development Director, Christine Milano, at (770) 604-9500 ext. 104 or Christine@NDSCCenter.org.
The NDSC Self-Advocate Council
The Self-Advocate Council (SAC) was formed in 2006 and is comprised of current and former NDSC board members. All were elected to the NDSC Board of Directors by their peers. Members are active nationally and locally and are eager to work with other self-advocates.
Each year the SAC raises money to purchase books that positively portray individuals with Down syndrome, which present to libraries and schools in the host community of the annual NDSC convention. This year as part of the Self-Advocate Book Project, members of the SAC read books included in the Book Project to share with the Down syndrome community.  Videos of SAC members' readings can be found on the NDSC YouTube channel.
Research Opportunity 
"Social Determinants of Health-Related Quality of Life and Family Adaptation"
If you are the parent (18 years of age or older) of a child (under the age of 19 years) who has Congenital Heart Disease, Down syndrome, or both Congenital Heart Disease and Down syndrome, we are inviting you to take part in a research project that we are conducting.
The purpose of the study is to examine how social determinants of health (e.g. economic stability, education, health and health care, and where you live) influence child and caregiver health-related quality of life and family adaptation in three groups of families: (1) families of children with Congenital Heart Disease, (2) families of children with Down syndrome and (3) families of children with Congenital Heart Disease and Down syndrome. Participation involves completing a survey that takes 30-40 minutes to complete.
If you are interested in learning more about the study, email Dr. Marcia Van Riper at vanriper@email.unc.edu, who is a Professor at University of North Carolina at Chapel Hill.