NDSC E-News ~ August 2022
Mission Moment
with NDSC Executive Director Jordan Kough
Job Opening at NDSC: Convention Director
The Convention Director will be responsible for planning and implementing all aspects of the NDSC's Annual Convention. Receipt of registrations and money will be handled by the NDSC administrative staff.
---
We hope you can join us for the Big Game Ball
on September 1, at the College Football Hall of Fame, in Atlanta, GA.
Sponsor opportunities are still available!
View our list of sponsor levels and benefits
---
Meet Caden Cox, NDSC Self-advocate of Distinction, to be honored at the Big Game Ball
On September 11, 2021, Caden Cox, a young man from Nelsonville, Ohio, made history as the first person with Down syndrome to play and score a point in an NCAA or NJCAA college football game.
He recently signed a Name, Image, and Likeness (NIL) contract to represent Rocky Brands, becoming the first Hocking College athlete to sign a NIL deal.
Like any college football player, Caden spends a lot of time on the football field but has also made time to earn his black belt in Taekwondo, plays the drums and guitar, is a gold-medalist swimmer, and is a TikTok influencer with more than 300,000 followers.
Caden's story is one of hard work and perseverance. But also of a young man who simply needed to be given a chance.   We are proud to honor Caden as the first NDSC Self-Advocate of Distinction during the Big Game Ball, on September 1, at the Chick-fil-A College Football Hall of Fame in Atlanta, GA.
Learn more about the Big Game Ball
---
Support a Community Member in Need
Keaunna's C-21 Project company raises awareness for Down syndrome. Last month, as she was getting ready to attend and exhibit at NDSC's 50th Annual Convention in New Orleans, she tested positive for COVID. She cancelled her travel plans, but had already shipped her inventory to the convention site. FedEx shipped her merchandise back, but there was a misstep in the delivery of the goods back at home and they were left out in the open – and then stolen!
Please help Keaunna build her inventory back so that she can continue her entrepreneurial efforts.
---
Join the NDAC Movement!  
"Alone we can do so little; together we can do so much." – Helen Keller
Want to be a part of making a difference and impacting systems of change? Consider joining the National Down Syndrome Advocacy Coalition also referred to as NDAC. NDAC is the Grassroots Advocacy Program for the National Down Syndrome Congress.
To join, simply submit this brief online NDAC Member application, and you will be contacted by an NDSC team member.  After joining, you will be invited to join the closed NDAC Facebook group. NDAC seeks individuals with Down syndrome, family members, friends, professionals, and other allies to learn about policy issues and give them the advocacy tools to make their voices heard.
Currently, there are 626 individual NDAC members representing 48 states.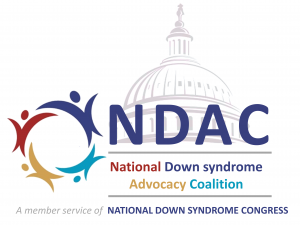 ---
NDSC Calls on U.S. Department of Education to Protect the Rights of Postsecondary Students with Intellectual Disability
NDSC and our colleagues at Think College have sent public comments to the U.S. Department of Education (ED) Office of Civil Rights, co-signed by other national organizations, calling on ED to revise the Section 504 regulations to protect the rights of postsecondary students with intellectual disability (ID). ED is gathering public input on how to update the regulations that implement Section 504 of the Rehabilitation Act of 1973, a landmark civil rights law. The regulations prohibit discrimination on the basis of disability in all programs or activities that receive Federal financial assistance.  This is the first time the Section 504 regulations will be revised since they were published 45 years ago – at a time when students with ID did not have the opportunity to go to college.
Currently some colleges and universities provide disability accommodations, services, and supports to students with ID and others do not. The joint public comments make several recommendations, including clarifying that students with ID in higher education may avail themselves of the full panoply of rights under Section 504, and clarifying that refusal to consider admitting a student who has a legal guardian is a violation of 504.
Register now for the State of the Art Conference on Inclusive Postsecondary Education and Individuals with Intellectual Disability (SOTA) that will take place on October 19-20, 2022 at Syracuse University – before the registration rate goes up on August 15. The theme this year is  "A Decade of Progress at State of the Art: Exploring the Next Frontier of Inclusive Higher Education". NDSC is pleased to be a long-time member of the organizing committee and cosponsor of this conference that brings together colleges, universities, researchers, program staff, parents and students to learn about inclusive higher education and to network with each other. The parallel Student Leadership Conference brings current and prospective college students together with opportunities to learn useful tools for the transition to college life, expand their skills as student advocates and leaders, and meet peers from across the country. There will also be a College Fair and a pre-conference day focused on building state and regional coalitions. Scholarships for family members are available.
Register for the State of the Art Conference
---
Welcome to #ABLEtoSave Month 2022!
As people with disabilities and the families who support them, we invite you to participate in #ABLEtoSave to learn about the opportunity that ABLE accounts offer and how these accounts can be used to address daily needs, help achieve long-term goals and dreams and increase financial well-being.
Throughout the month of August, ABLE National Resource Center will be hosting live and on-demand panels featuring ABLE account owners and family members, as well as federal agencies, ABLE program administrators and other subject matter experts.
---
Study Opportunities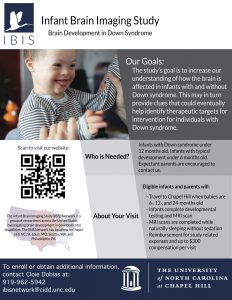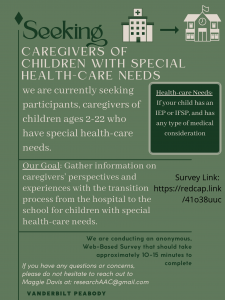 ---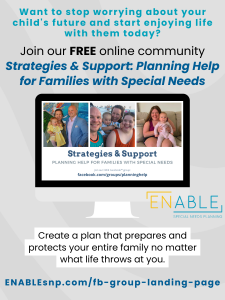 ---