NDSC E-News ~ January 2022
Mission Moment
On January 3, NDSC welcomed Jordan Kough as our new Executive Director.  Jordan has had a busy few weeks working with the Board of Directors and staff and meeting with other leaders in the community.  Hear from Jordan in his first NDSC Mission Moment.
Looking Toward Lagniappe in the Big East
What is lagniappe?  Lagniappe is derived from the South American Spanish phrase that refers to a free extra item.  It is used primarily in the region influenced by New Orleans.  By definition, lagniappe is "a small gift given to a customer by a merchant at the time of a purchase" (such as a 13th doughnut on purchase of a dozen) or "something given or obtained gratuitously or by way of good measure."  However, it can be used more generally as meaning any extra or unexpected benefit.
Pronounced lan-Yap, we believe it is the perfect word to describe what the NDSC Convention will bring to New Orleans June 23 – 26, 2022!
We are excited to be back in person!
Registration for the NDSC 50th Annual Convention opens at 9:00 AM ET on Monday, March 14.  We are thrilled that we will be LIVE and in IN-PERSON in the great city of New Orleans June 23-26.
The National Down Syndrome Congress Convention is a 4-day event designed to provide a meaningful and educational experience for individuals with Down syndrome, their families, caregivers, and medical and educational professionals who dedicate their lives to the Down syndrome community.
Attendees will choose one of three conferences that run simultaneously during the Convention: the General Conference, intended for parents, grandparents, adult siblings, and professionals; the Youth & Adults Conference, for individuals with Down syndrome age 15 (by June 23) and older; or, the Siblings Conference, a place for siblings only, who are rising 4th through 12th graders in the 2022-23 school year.
No matter which conference you choose, Thursday through Sunday will be jam-packed with learning, learning, and more learning.  Beyond the workshops, there are many opportunities included with your registration to get the most from the Convention and New Orleans.  Step into advocacy and learn from the top-notch NDSC Advocacy team at the Advocacy Training Bootcamp, and hear the latest in research at the GLOBAL Research & Medical Care Roundtable.
The NDSC Convention is more than the education that attendees gain; it is an experience described by most as "the greatest family reunion on Earth!" The weekend is full of networking and opportunities to connect, including a First-Time Attendee Orientation and a Connections Reception on Thursday evening.  Attendees can also take in the Exhibit Hall and College Fair.
You will need to come ready to dance!  Get your groove on Friday night at the Boogie & Beads 321 Dance!  Then it wouldn't be a party in New Orleans without a Masquerade Ball Saturday evening following the NDSC Banquet.

Join NDSC staff for a Convention 101 webinar and learn Who, What, Where, When, & Why Should You Go to the NDSC 50th Annual Convention.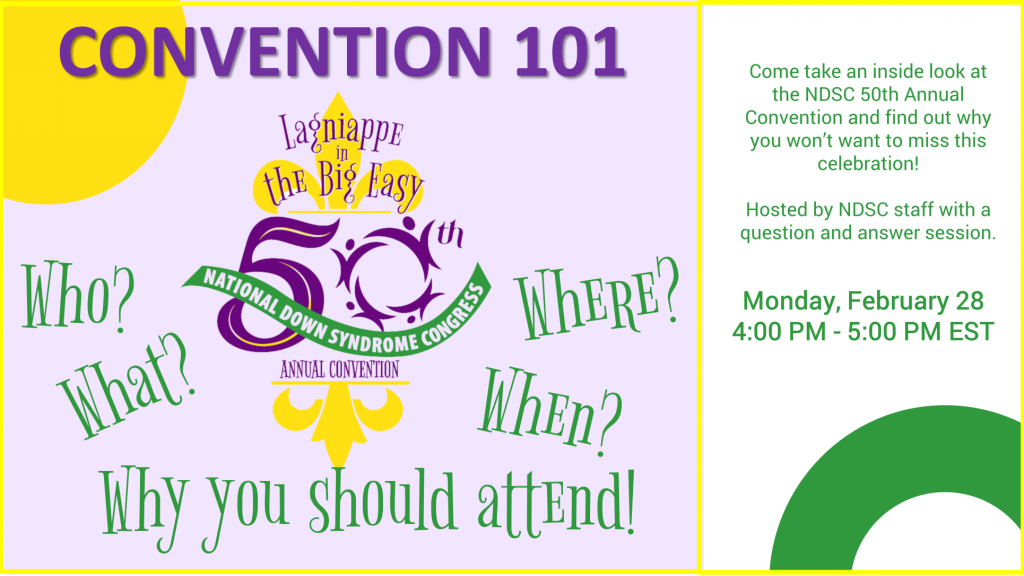 The NDSC 2022 will be held at the Hyatt Regency New Orleans hotel.  Attendees will receive a confirmation email upon completion of their registration with a link to make hotel reservations at the reduced rate.
The NDSC Convention is for Educators
Educators looking to make a difference for their students with intellectual disabilities should plan to join us at the NDSC 50th Annual Convention in New Orleans, LA, for a one-day conference designed for educators working to enhance outcomes for their students with Down syndrome, autism, and intellectual and developmental disabilities.
Save the Date!
Thursday, June 23, 2022
8:15 AM – 3:30 PM
Registration is Open Now
$150 – Will include materials, lunch, and certificate for CEU submission
Practical in nature, the Educators Conference will engage participants in identifying and implementing strategies applicable to K-12 classrooms. Discussions will provide strategies for educators to enhance instruction through effective reading interventions, differentiated and universally designed curriculum, technology solutions, and practical behavioral practices.
Attendees will leave equipped with ideas, tips, strategies, tools, and solutions that they can implement in the classroom.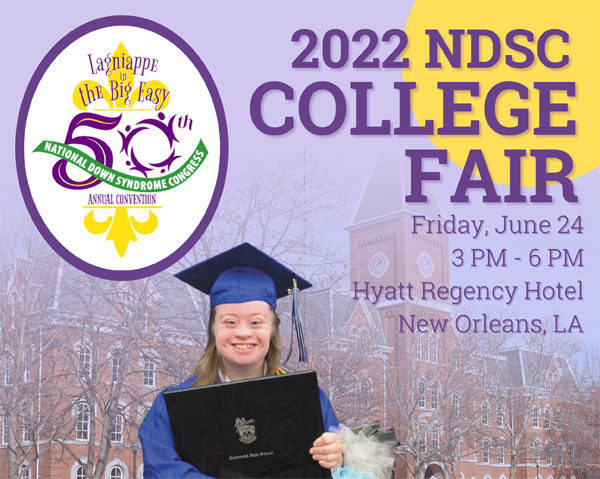 In collaboration with and sponsored by our friends at Think College, we are offering an opportunity for colleges and universities to showcase their post-secondary programs for students with intellectual disabilities. 
The NDSC World Down Syndrome Day Golf Classic
The National Down Syndrome Congress and 2022 Grand Marshal David Saville invite you to join us for the 5th Annual NDSC All Kinds of Heroes Golf Classic.  The 2022 tournament will be held on World Down Syndrome Day, Monday, March 21, at the fabulous Bear's Best Golf Course in Suwanee, GA.
If you can't make the trip to Atlanta, or if you don't play golf, you can still participate in the event when you purchase Fireballs (our version of a 50/50 raffle).  For just $10 each, you can purchase your chance(s) at a cash prize.  The more we sell, the more you can win!
or order by scanning the QR code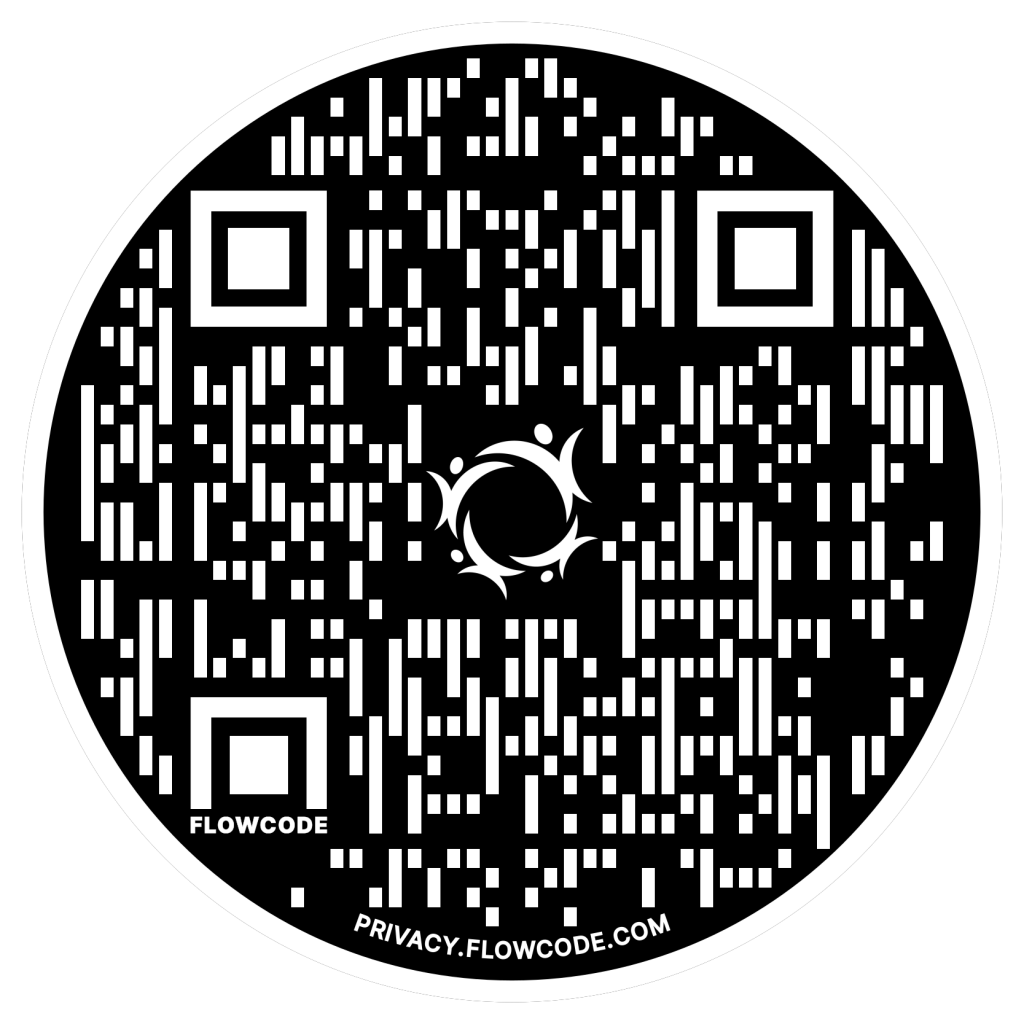 Self-Advocate Corner!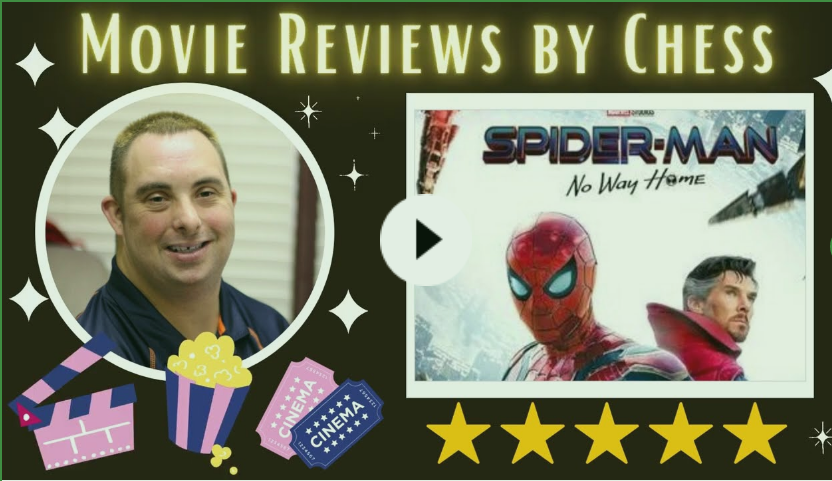 NDSC's Chess Mitchell gives 5 stars to Spider-Man: No Way Home. See his full review by clicking above or at https://youtu.be/ONU07S2RwSM
Just a Girl in Love with Cooking by Melissa Silverman.
You may have seen Melissa on Facebook and have followed her posts as she shares instructions and recipes for many delicious healthy dishes.   Now you can get her cookbook with her favorite recipes.  Her easy-to-follow recipes list the ingredients in the order they are used with step-by-step directions to create amazing meals for your family.  The book includes suggestions on how to be a good cook and other helpful tips.  Proceeds from the sales of Melissa's book will be donated to an organization that serves people with Down syndrome.

The Down Syndrome Sports Association is looking for soccer players to represent the US in the first-ever USA DS Soccer team.  This is an exciting opportunity for athletes will compete against up to 50 countries.  In addition, players may have the chance to compete in the DS World Cup event held in Lima, Peru from April  1-10, 2022.
If you or someone you know is interested, please visit the DSSA website.