NDSC E-News ~ June 2019
NDSC's Mission Moment
with

Executive Director David Tolleson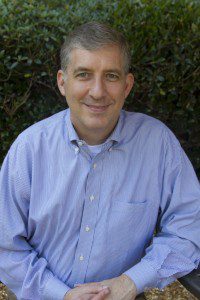 It's a busy time at the NDSC Center as we put the final touches on this year's NDSC Annual Convention! We're all very excited to see you – old friends and new – when the world's Down syndrome community comes together in Pittsburgh. If this is your first time attending an NDSC Convention, I strongly encourage you to attend the First Timer Orientation session Thursday night – it will help you get the most out of your conference experience. No matter how many times you've joined us, it will help to get familiar with the Convention App well before you arrive. You'll find instructions on how to download this handy tool below.
If you can't join us this year, please know that you'll be missed. However, you can still access workshop recordings through PlaybackNow. You can also start planning your trip to next year's NDSC Convention! More details for #NDSC2020 will be shared next month.
While a lot of time and love goes into making the world's largest event of its kind the great family reunion that it is, the NDSC is so much more than a four-day event! Even as we've been planning the Convention, our Outreach and Education team has been developing and executing programs around the country. Our Policy Team – the most experienced and respected group of Down syndrome policy advocates on Capitol Hill – has been working on behalf of you and your family. And, our Resource team has been providing one-on-one support to families, as they help navigate the joys and challenges we all face.
Whether it's at the Convention or at regional events, over the phone or by e-mail, or through our advocacy work in Washington, DC., the NDSC is here for you and your family all year 'round.
With best wishes,


Thursday, June 13, was an exciting day for us as we hosted, along with our corporate partner, Comfees, a very special photoshoot. The photoshoot marked the kick off of a national marketing campaign that will result in the inclusion of children with Down syndrome on Comfees® Brand packaging and in print and online advertisements. Comfees®, a Domtar Personal Care Brand, will fully utilize the inclusion of individuals with intellectual disabilities into their marketing efforts set to launch in early 2020.
Comfees® provides premium quality diapers, training pants, and youth pants for children with special needs, in a range of sizes. Comfees® was the first manufacturer to provide a size 7 disposable underwear that fits the need for those in the weight range of 70-125 pounds. Comfees® has been a valuable partner and we appreciate Comfees' support of our work and their commitment to helping ensure that all children have the freedom to be fully included in their schools and communities.
Comfees products can be found online at mycomfees.com.
Through July 31st host a Facebook Fundraiser for the NDSC, raise $321 and receive an NDSC limited edition cooler. For more information about hosting a Facebook Fundraiser and how to get started and win big visit the Current Campaigns page of our website under the Support, Join, Be Involved tab
Do you want to have the entire NDSC Convention in the palm of your hand? When you download the CrowdCompass by Cvent app and enter our event (2019ndsc) you will have it all! Not only can you organize your schedule for the weekend, but you will have access to ALL workshop handouts; you can take notes in the app during workshops; see maps to find your way around the 3 levels of the David L. Lawrence Convention Center; post pictures and updates to the #NDSC2019 Activity Feed; get information about family fun activities, restaurants, and all you need to know about Pittsburgh.
NEW in the App! Play along in the NDSC 2019 Photo Scavenger Hunt. Participants will earn points as they CLICK pictures of their convention experience. The player who earns the most points in the scavenger hunt will WIN FREE REGISTRATION for the 2020 convention in New Orleans! The second and third place winners will receive one entry to a 2020 pre-con session paid by NDSC. Should we have a tie for first place we will draw the name of the winner. Prizes are not redeemable for cash, may only be redeemed for the 2020 Convention, and are nontransferable.
Convention From Your Couch

If you are not able to attend the convention in Pittsburgh, you can still access the workshops and keynote presentations from the comfort of your home or office. There are several packages to choose from. For more information on convention recordings visit our website. To purchase access to recordings visit to PlaybackNow, Inc.
Current year conference recordings are included with current year convention registration. One access account for a Fast Pass is provided with convention registration. To purchase an upgraded package visit PlaybackNow, Inc.

NDAC Members Needed in 4 More States
The National Down Syndrome Advocacy Coalition (NDAC), was founded in November 2017 as a grassroots advocacy service designed to educate individuals with Down syndrome, their family members and other allies about policy issues and give them the advocacy tools and techniques they need to effectively engage with their legislators to advocate for change. Currently, there are 280 NDAC Members, that include 39 self-advocates, from 46 states. We need representatives from Alaska, Rhode Island, Vermont, and Wyoming to have representation in all 50 states. To learn more about NDAC visit the National Down Syndrome Advocacy Coalition page on our website under the Policy and Advocacy tab.