NDSC E-News ~ June 2020
Mission Moment 
with Executive Director David Tolleson
Disability rights are civil rights. As an organization that promotes equal opportunity, access and treatment for all people, the NDSC stands with the Black community in rejecting the systemic racism in our society. We also recognize that, as an organization, we have fallen short in our outreach to underserved communities and pledge to do better.
As Martin Luther King, Jr. said, "Injustice anywhere is a threat to justice everywhere." We all have a role to play, both in rejecting injustice and in finding solutions. To that end, NDSC will host a Town Hall on Race Relations: How do we all do better?, Monday, June 15th, at 7:00 PM ET. I hope you will join us as we listen, learn and explore actions that will make a difference in our organization and beyond.As our community knows, inclusion means breaking down barriers and welcoming everyone. We're better all together and all together better.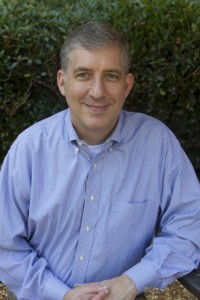 Sincerely,
Join NDSC leaders, law enforcement, and community members for an open discussion around the state of race relations in the world today, the longstanding history of racism that is pervasive in law enforcement, the justice system, healthcare, and education and other societal systems.
Be part of the conversation as we address the inequalities that exist for the Black community and explore how we can all do better to be better!
Join the conversation by registering here.
NDSC has issued a statement condemning racial discrimination.  Additionally, the Leadership Conference on Civil and Human Rights issued a letter to Congressional leaders on Federal policing practices. The Consortium for Citizens with Disabilities also issued a statement. NDSC is the only national Down syndrome organization that is a member of these two collaborative groups.
NDSC Executive Director, David Tolleson, video statement
Convention From Your Couch Update
Thank you to all who have attended Convention From Your Couch.  We are thrilled with the response from our community to Convention From Your Couch. As we quickly shifted gears to transform our jam-packed, 4-day, in-person event to a multi-week, interactive, virtual event we have been able to provide more than 3,200 attendees (from 49 states and 9 countries) with learning opportunities, sharing sessions, a virtual exhibit hall, and more. We are thankful for our partners and affiliate organizations who have helped families register, some that have not had an opportunity to attend our one-of-a-kind convention before. We still have 3 weeks to go before we wrap up with a full-day of programming on June 27th.
If you have not registered your household, it's not too late – and you can access general workshop session recordings you may have missed through June 30th. To find a complete the complete CFYC at a Glance  and more information about workshops, Deep Dives, Sharing Sessions, and Y&A programming visit the  Convention From Your Couch page of our website.
3rd Annual NDSC Advocacy Training Boot Camp
Fri., June 27, 2020 • 1:00 – 3:00 PM ET
Aimed at beginner advocates this two-hour LIVE session will feature presentations from effective self-advocates, parent advocates, and the expert NDSC Policy & Advocacy Team. Learn what advocacy is, the basics of the legislative process, how to engage and build relationships with elected officials, and how to utilize social media in your advocacy efforts.
RSVP Here
Global Research & Medical Care Roundtable
Thurs., June 25, 2020 • 1:00 – 4:00 PM ET
The roundtable is free with your NDSC registration! Co-organized with the NDSC, the Global Roundtable is a free benefit and features renowned scientists and medical professionals.  We will discuss the new  Global Medical Care Guidelines for Adults with Down Syndrome, new ground breaking science, and everything you need to know about COVID-19 & Down syndrome.

Peer-to-peer fundraising allows our dedicated supporters, those who value our work and want to help build a stronger organization, to fundraise alongside us.  Supporters, or as we like to call them, FRIENDraisers, use the power of their social networks to let friends and family know about the work of the NDSC and encourage them to support our organization.
Through peer-to-peer fundraising, FRIENDraisers help spread awareness of the organization to the community and assist us in providing more resources, programs, and advocacy efforts to our members.
Join the fun and become a FRIENDraiser
It's easy!
Check out the Convention From Your Couch Peer-to-Peer FUNdraiser here.
Get started and create your personal fundraising page by clicking https://secure.givelively.org/donate/national-down-syndrome-congress/convention-from-the-couch/fundraisers/new
OR
Text the word "CONVENTION" to 44321 – A prompt will appear on your phone.  Click on the link.
Our TOP fundraiser will be announced at our virtual zoom party on June 27th
We greatly value your support of our mission to provide information, advocacy, and support concerning all aspects of life for individuals with Down syndrome.