NDSC E-News ~ May 2021

Mission Moment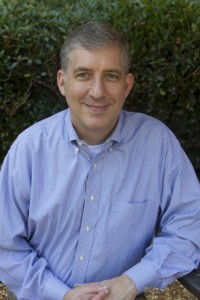 with Executive Director David Tolleson
Now is the time to take a moment and register for next month's NDSC Virtual Convention! We are presenting a carefully curated selection of workshop and Deep Dive sessions and an unparalleled collection of nationally and internationally known speakers throughout a robust six days of programming for the whole family. As the world begins to reopen, it has never been more vital that you have the knowledge and know-how to ensure your child's success. And, although school is just ending (yay!), the next academic year is only a short two or so months away – and this coming school year may be the most important ever in your child's life.  If you have an older child, reopening means new challenges – and opportunities – in transition, employment, housing, and long-term services and supports. Convention week offers terrific social and sharing opportunities, as well as great programming for self-advocates and siblings.  All without you having to get on an airplane to participate! You can attend live or take your time and watch recordings of workshops when it's convenient for you. And, best of all, you don't have to choose just one workshop per cycle as you do at an in-person event – you can watch them all! It is important to note that Deep Dive sessions will not be recorded, so you must attend them live during the scheduled time. Don't miss this fantastic opportunity (and bargain) to learn from the comfort of your own home. Next year, we'll be back in person.
Finally, on this Memorial Day, I hope you'll join me in remembering and paying tribute to the men and women who have made the ultimate sacrifice to ensure our freedom. We honor their memory and pray God's comfort for their families.
Countdown to the 49th Annual NDSC Convention

The NDSC 49th Annual Convention kicks off in just three weeks with twice as many workshops as last year and learning opportunities you can only get at the NDSC Convention
On Monday, June 21, from 6 PM to 9 PM ET, we will host the 4th Annual NDSC Advocacy Training Boot Camp.  This 3-hour session is designed for beginner advocates but is a great opportunity for seasoned advocates to get the training needed to take their advocacy efforts to the next level. This virtual NDSC Advocacy Training Boot Camp is included with all General Conference and Youth & Adults Conference registrations.
Those in attendance will be able to download important resources for your own advocacy toolkit. Other presentations you will not want to miss include:
One-pagers For the Win: Learn How to Make Your Own One-Pager – Jessie Smart, NDSC Self-Advocate Council and Self-Advocate, Mississippi
Engaging People of Color in Advocacy – Tony Zanfordino, Down Syndrome Association of Southern Maryland (DSASMD) President and Dad
State Advocacy in a Covid World: Driving Advocacy through Science & Politics – Kari Jones, Sibling & President/CEO, Down Syndrome Association of Central Ohio (DSACO)
Mock Meeting and Legislative Interview – Representative Mike Smith (R- DE), Representative Kendra Johnson (D-DE), and Delaware Self Advocates Noah Bradshaw and Lauren Devard
Advocacy Training Boot Camp is designed to be an Advocacy mini-course with a focus on public policy and legislative advocacy.  Whether you are a beginner to advocacy or are an experienced advocate, you will walk away with something new and be energized after this session. This NDSC Advocacy Training Boot Camp is appropriate for parents, professionals, and of course, self-advocates!
Then, on Thursday, June 24, from 4 PM to 7 PM ET, you will want to join our Presenting Sponsor Global Down Syndrome Foundation (GLOBAL) for the GLOBAL Research & Medical Care Roundtable.  The GLOBAL Roundtable will feature internationally renowned scientists and medical professionals speaking about the GLOBAL Medical Care Guidelines for Adults with Down Syndrome. Attendees will learn about this important new resource and how it is a game-changer. Learn what these experts recommend so adults with Down syndrome can live longer and healthier lives. Walk away with a better understanding of Down syndrome research as outlined by the GLOBAL Guideline and what to expect in future updates.
GLOBAL Roundtable attendees will receive exclusive early access to a never-before-seen GLOBAL Guideline toolkit and be able to participate in a robust Q&A featuring a panel of guideline authors and contributors!
Don't miss out! The GLOBAL Roundtable is included as a benefit of the annual NDSC Convention!
GLOBAL is the proud
Presenting Sponsor of the 49th NDSC Convention.
The Youth & Adults Conference – the Heart & Soul of the NDSC Convention!
The Y&A Conference offers a jam-packed schedule this year with so many great workshops and spotlights.  We are especially looking forward to Cooking with Melissa, Virtual Visits, and as always, the Self-Advocate Talents Show!
If you are attending the Y&A Conference, we encourage you to submit your information for the 2021 Memory Book.  Information should be submitted by June 11 at midnight EST.
June 11 is also the deadline to enter the Memory Book Cover Art Contest!
Get ready and show us your stuff at the 2021 Self-Advocate Talent Show!  Video entries are due by June 15 at Midnight EST.
Links to submit your Memory Book information, enter the Memory Book Cover Art Contest, and submit your Talent Show video will be emailed upon registration for the Youth & Adults Conference – so register soon!  For the complete Youth & Adults Conference schedule, click below.
Youth & Adults Conference Schedule
NDSC Convention and 321 Dance! T-shirts
Order your NDSC Convention and 321 Dance! T-shirts before June 2 to receive them for Convention!
This year's NDSC Convention and 321 Dance! T-shirts come in several colors and we are also offering tote bags and mugs.  See the full line of our 49th Annual Convention swag in our Bonfire store or by clicking below.
NDSC Senior Policy Advisor Stephanie Smith Lee, a Key Player in New Standards for College Programs for Students with ID
The Think College National Coordinating Center just released the Accreditation Workgroup Report on Model Accreditation Standards for Higher Education Programs for Students with Intellectual Disability: Progress on the Path to Education, Employment, and Community Living. This important report to Congress and the Secretary of Education includes updated model program accreditation standards that will make a real difference in improving the quality of and accountability for inclusive higher education programs for students with intellectual disability. The Accreditation Workgroup, chaired by NDSC Senior Policy Advisor Stephanie Smith Lee, field-tested model program accreditation standards developed by the previous workgroup and received significant pubic comment, including input from sessions at the NDSC conventions. The resulting model accreditation program standards and recommendations to Congress and the U.S. Department of Education are included in this report.
To learn more about how these updated standards will improve postsecondary opportunities for students with Down syndrome, register for the June 3, 2021, Think College webinar Where Are We Now: Program Accreditation Standards with Debra Hart and Martha Mock from Think College and Stephanie Smith Lee.
Thank you, Stephanie, for all that you do.  We are proud to have you on our team!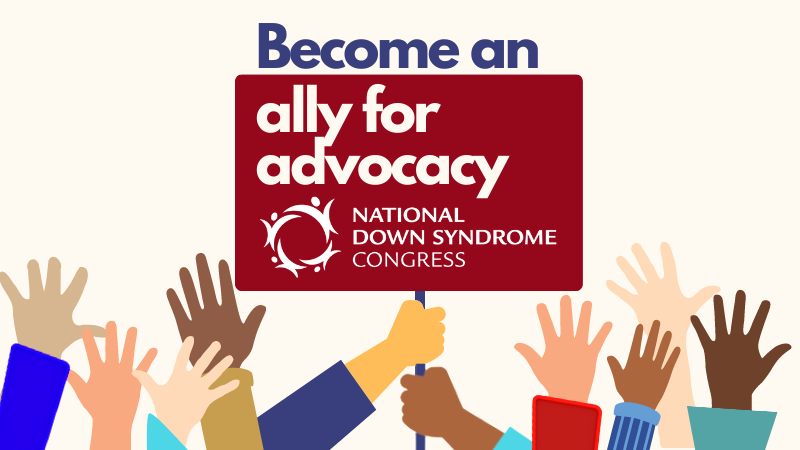 The NDSC ally for advocacy campaign is a monthly giving program supporting NDSC's policy and advocacy efforts. When you become an NDSC ally for advocacy, your monthly contribution will support the work the NDSC does in Washington, D.C., to improve the lives of individuals with Down syndrome and their families.  If you would like more details on becoming an ally for advocacy, please visit our website or email NDSC Development Director Christine Milano at christine@ndsccenter.org.
Thank you to all who have become an NDSC ally for advocacy! Your monthly contributions are making a difference and allow our expert policy team to continue to advocate on the behalf of the individuals and families that we serve. To show our thanks and to bring more awareness to the allies campaign we are mailing 100 donors packages with the beautiful Elegant Ella the Elephant note cards. The Elegant Ella painting was created by self-advocate Laurie Lattin.
If you are a lucky recipient of one of the packages we hope that you will share a photo of yourself on our social media pages with the gift and tag us with the #NDSCluckyally.